Love Sport LIVE - Love Sport Radio LIVE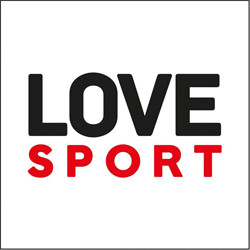 About Love Sport
Listen online to the internet radio of Love Sport live here, on UKRadioLive!
Love Sport Radio launched in 2018 as a commercial sports radio station in its London studios, and in barely one year, reached 40.000 weekly listeners in the UK even though its analogue and DAB availability was restricted to London. In September of 2019 Love Sport's DAB availability had been expanded to the whole UK. The owner of Love Sport is Kelvin MacKenzie, who was a former CEO and the original founder of talkSPORT. Presently Love Sport has a 30.000 weekly listeners figure.
Love Sport kicks-in in the mornings with "Love Sport Breakfast" presented by Richard Lee & Patrich Christys on weekdays from 6:30am to 10:00am.

Love Sport availability: You can tune in your traditional analogue radio to Love Sport on 1584AM in London, and You can follow Love Sport without territorial restrictions by the digital solutions, we recommend the online radio stream.

DAB Digital Radio: Love Sport (UK)
Contacts






















































Love Sport comment box
This box is not read by the Radio's staff! So if You would like to ask for a song, or to send a word to the radio presenter, try the
Facebook Box
or
one of the contacts!
News about Love Sport
Love Sport takes time out during coronavirus
Love Sport is taking a broadcasting break during the coronavirus outbreak by pausing all programmes. The national DAB station has told listeners about the change via a pre-recorded announcement from owner Kelvin MacKenzie, saying it was due to effects the evil COVID-19 virus. He says: "I am being forced to mothball Love Sport until there is a sign that normality has returned to the marketplace. "Thank you so much for your support and I hope to hear from you again very very soon." ...
More >>
radiotoday.co.uk - 04.04.2020
Do You like this radio? Recommend it to your friends!
Recommended Radios