Premier Christian Radio - Premier Radio - Premier Christian Radio LIVE
If the online broadcast of Premier Christian Radio doesn't start, or lags,
please contact us on the
Contact page
, or try to find the error on the
Troubleshooting page
.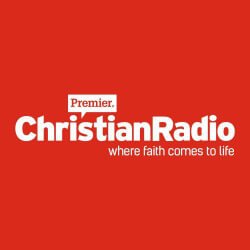 Premier Christian Radio Server 1 - 128 Kbps
Premier Christian Radio Server 2 - 64 Kbps
Premier Gospel Server 1 - 128 Kbps
Premier Gospel Server 2 - 64 Kbps
Premier Praise Server 1 - 128 Kbps
Premier Praise Server 2 - 64 Kbps
About Premier Christian Radio
Listen to the internet radio of Premier Christian Radio live, which launched in 1994 with only analogue availability, and later expanded its distribution with most of the digital solutions, so today the station proclaims the gospel not just for the United Kingdom, but for the whole world. The broadcaster is in the ownership of Premier Christian Media Trust.
Premier Christian Radio's perspective in broadcasting is, as even its name shows, the Christian religion. This perspective forms the shape of the schedule and the line-up of the playlist. So in music, Christian songs take place, which means real instruments, and emotion-filled lyrics about God, Christ, the Holy Spirit, Heaven, creation, faith, love, joy, forgiveness, salvation, happiness. The talk-programmes share the same topics and approach in debates, religious preachings, biblical teachings, all for making uplifting inspirations, and for giving the daily spiritual nourishment to the faithful across the world.

You can select the broadcaster's sister stations Premier Praise Radio and Premier Gospel Radio below the player!

Premier Christian Radio slogan: "Where Faith Comes to Life"
Do You see incomplete, outdated or incorrect information on our site? Do You think You know more about the radio? Help us, write to us on Facebook and in exchange we'll reward You with advertisement free use! :)
Contacts - Phone number, SMS, E-mail, Facebook etc.
Bishops Stortford

-

1305

AM
Brentwood

-

1413

AM
Camberley

-

1413

AM
Chelmsford

-

1413

AM
Crawley

-

1305

AM
Dartford

-

1413

AM
Guildford

-

1305 AM, 1566 AM

FM
Harlow

-

1305

AM
Harrow

-

1413

AM
Hertford

-

1305

AM
London

-

1332

AM
Maidenhead

-

1413

AM
Maidstone

-

1413

AM
Reigate

-

1305

AM
Sevenoaks

-

1413

AM
Staines

-

1413

AM
Stevenage

-

1305

AM
Watford

-

1413

AM
Woking

-

1305

AM
The broadcast is available on the traditional analogue radio way, and also on the digital solutions like DAB Digital Radio and DigitalTV, we recommend the online radio stream.
Digital TV: Freeview - Channel 725
Premier Christian Radio Frequency map






















































More radios
Premier Christian Radio comment box
This box is not read by the Radio's staff! So if You would like to ask for a song, or to send a word to the radio presenter, try the
Facebook box
or one of the
contacts
!
News about Premier Christian Radio
Nominations for the 2020 IRN Awards revealed
The nominations for the 2020 IRN Awards have been announced by Sky News presenter Kay Burley. There are 12 categories including the Student Journalist of the Year prize which is supported by the Broadcast Journalism Training Council. The awards event itself will take place at Sky Cinema in west London on Thursday 26th March 2020, also hosted by Kay. IRN Editor and Chair of Judges, Dave Terris said: This is a stellar list of nominations representing the gold standard in commercial radio news and sport...
More >>
radiotoday.co.uk - 12.02.2020
RAJAR Q4 2019: London and national brands round-up
Coverage of the general election helped 5 Live, Radio 4 and LBC each add half a million listeners across 2019. 5 Live is up from 4.9m to 5.4m in the Q4/2019 RAJAR listening figures, while Radio 4 has added a similar amount, rising from 10.4m a year ago to 10.9m now. LBC, including new digital station LBC News, posts a record high of 2.7m listeners (up more than half a million year on year), while talkRADIO is up more than 40% from 12 months ago to now have 433,000 listeners a week – another record high for the Wireless station...
More >>
radiotoday.co.uk - 06.02.2020
RAJAR Q2 2019: London and national brands round-up
Zoe Ball has lost more than three quarters of a million listeners to her BBC Radio 2 breakfast show, according to the latest audience research from RAJAR. The show's reach is down 781,000 quarter-on-quarter to 8.266m for the three months survey period up to the 23rd June 2019. In Q1/19 she had 9.047m listeners; in Q2/2018 Chris Evans reached 9.038m. Radio 2's audience at breakfast is now the lowest its been since Q3/2010, when Evans was fairly new in the job.
More >>
radiotoday.co.uk - 01.08.2019
00:00 -
Hope Through The Night
01:00 -
Let the Bible Speak
01:15 -
Hope Through The Night
04:00 -
Telling the Truth
04:30 -
The Word for Today
05:00 -
Today with Jeff Vines
06:30 -
Insight for Living
07:00 -
Inspirational Breakfast
09:30 -
Telling the Truth
10:00 -
Faith, Hope and Love
13:00 -
All Together Now with Pam Rhodes
13:45 -
All Souls In Praise Bitesize
14:00 -
Daytime with Josh Carter
18:00 -
The Urban Alternative with Dr Tony Evans
18:30 -
Daily Hope with Pastor Rick Warren
20:00 -
Life Study of the Bible
21:30 -
Changing Your World