Panjab Radio - Punjab Radio - Panjab Radio LIVE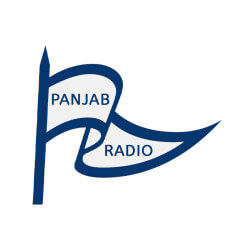 About Panjab Radio
Listen to the internet radio of Panjab Radio live, which was launched in 2000 with the aim of becoming a major player in the United Kingdom's Asian radio listening community. The broadcaster's musical line-up brings bhangra and Asian folk music in the air, with every decade from the 70s to the present represented, including classics and easy-listening pieces. In addition to the musical content, the station also provides airtime for talk programmes too, in which news, entertainment and cultural topics come under the scope. The native Gurbani and Panjabi language occurs regularly, when heritage, religion, cultural and traditional topics are debated, or religious sermons are performed. Panjab Radio is an authentic bond between the Asian diaspora, its original culture and roots.
Do you see incomplete, outdated or incorrect information on our site? Do you think You know more about the radio? Help us, write to us on Facebook and in exchange we'll reward you with advertisement free use! :)
Contacts - Phone number, SMS, E-mail, Facebook etc.
Panjab Radio frequencies
London

-

558

AM
The broadcast is available on the traditional analogue radio on 558 AM in London area, and most of the digital solutions like DAB Digital Radio and DigitalTV are available, we recommend the online radio stream.
DigitalTV: Sky - Channel 0130
More radios
Panjab Radio comment box
This box is not read by the radio's staff! So, if you would like to ask for a song, or send a word to the radio presenter, try one of the
contacts
!
News about Panjab Radio
Panjabi Music
As the world winds down, we're cranking up the rhythm, serving you a curated playlist of tracks that make the night truly magical.
Collection of daily early morning prayers that are recited by Sikhs.
Join us in the tranquil embrace of 'Amrit Vela' – the sacred early morning hours. We'll immerse ourselves in meditation, spiritual reflections and soothing chants to start the day with clarity and peace. Tune in to experience the stillness and connection that the Amrit Vela brings.
Dr Gurdeep Singh Jagbir
Start your mornings with serenity and devotion. Sharing Gurbani wisdom, translations and stories that inspire.
10:00 -
Sri Sukhmani Sahib
Dr Gurdeep Singh Jagbir
Reciting the Gurbani of Sri Sukhmani Sahib Ji is believed to bring peace to one's mind by remembering God constantly.
12:00 -
Immigration Advice
Surjit Singh Ghuman MBE & Gurpal Oppal
Immigration Q&A Show – with Gurpal from Charles Simmons providing you with expert advice and live call-Ins.
Rajveer
Unite your passion for sports, the magic of anecdotes and the rhythm of music. Whether you're a die-hard sports fan or just looking for some good vibes, our show has got you covered.
A blend of music, conversations and updates that will transition you smoothly from the day's hustle to the evening's tranquillity.
Rehras Sahib Ji Da Paath & Kirtan
Join us through the sacred verses of Sri Rehras Sahib Ji, a soothing evening prayer, followed by the enchanting melodies of Kirtan that elevate the soul and connect us to the divine.
19:00 -
Bhangra & Bujartan
Sonu Shahkoti
Delve into the world of perplexing puzzles & thought-provoking riddles Tune in, test your wits and tap your feet with the Riddle King.
Immerse yourself in the pulsating beats of Panjab with energetic rhythms and vibrant beats as Bhangra takes center stage.