Panjab Radio - Punjab Radio - Panjab Radio LIVE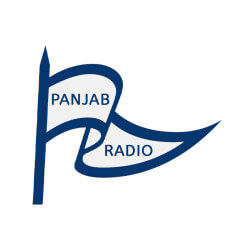 About Panjab Radio
Listen to the internet radio of Panjab Radio live, which started in 2000 aiming to become a decisive actor of the Asian radio listeners community of the UK. In its first steps, Panjab Radio was available only on DigitalTV, but today it can be listened to on analogue frequency and on DAB Digital Radio too.
The broadcaster's music line-up brings bhangra and asian folk music in the air, all decades are represented from the 70s to the present, as classics and easy-listening pieces too. Besides the music-intesive parts, the station gives airtime to speech related programmes too, in which news, entertainment and cultural topics come under the scope, and the use of the native Gurbani and Panjabi language occurs regularly, when heritage, religion, cultural and traditional topics are debated, or religious sermons are performed. Panjab Radio is an authentic bond between the Asian diaspora, its original culture and roots.
Do You see incomplete, outdated or incorrect information on our site? Do You think You know more about the radio? Help us, write to us on Facebook and in exchange we'll reward You with advertisement free use! :)
Contacts - Phone number, SMS, E-mail, Facebook etc.
Panjab Radio frequencies
London

-

558

AM
The broadcast is available on the traditional analogue radio on 558 AM in London area, and most of the digital solutions like DAB Digital Radio and DigitalTV are available, we recommend the online radio stream.
DigitalTV: Sky - Channel 0130
















































Afro Diaspora Radio Online






More radios
Panjab Radio comment box
This box is not read by the Radio's staff! So if You would like to ask for a song, or to send a word to the radio presenter, try the
Facebook box
or one of the
contacts
!
News about Panjab Radio
A mix of Panjabi music to get you through the night
"the time of the nectar" Join us for Early morning prayers
Religious educational show with Daily Hukamnama
Discussion-based programme on health and natural remedies, with guest doctors and health professionals in the studio. 
Tune in to hear your favourite classic Panjabi songs
Upbeat music, Entertainment News, gossip, traffic updates and more
Religious educational show followed by Rehras Sahib Paath
Poetry and music with family a focus
Late night fun with Sonu.Music, Riddles and Giggles