Smooth Chill - Smooth Chill Radio - Smooth Chill FM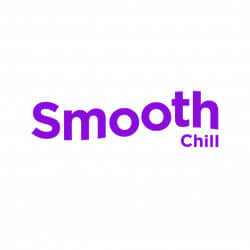 Smooth Chill Yoga Moods - 48 Kbps
About Smooth Chill
Contacts
Smooth Chill frequencies
The broadcast is available on the digital solutions like DAB Digital Radio in the UK, and without territorial restrictions by its online radio stream.
















































Afro Diaspora Radio Online






More radios
Smooth Chill comment box
This box is not read by the Radio's staff! So if You would like to ask for a song, or to send a word to the radio presenter, try the
Facebook box
or one of the
contacts!
News about Smooth Chill
Similar radio stations in other countries

02:31
Bedrock - Beautiful Strange

02:27
Fila Brazillia - Soft Music Under Stars

02:23
George FitzGerald feat. London Grammar - The Last Transmission

02:21
Daniel Kadawatha - The Return Home

02:15
Kev Sheridan - Alone in Berlin


02:09
Sleepy Fish - Witch Hat

02:04
White Elephant - Sir John

02:00
Jakatta - My Vision (Summer In White Edit)

01:53
Jon Hopkins - Abandon Window
Get older songs
04:00 -
Wake Up with Smooth Chill
Start the day as relaxed as possible with the most chilled music of all time.
08:00 -
Smooth Chill Mornings
Listen to classic chilled tracks all morning to take you through to lunchtime on Smooth Chill.
12:00 -
Smooth Chill Afternoons
Have a chilled afternoon with the most relaxing music of all time, from Morcheeba to Portishead.
17:00 -
Smooth Chill Evenings
Wind down the busy day with the most relaxing music ever made into the evening on Smooth Chill.
Soundtrack the later hours of the day with the most relaxing music.