Smooth Country LIVE - Smooth Country Radio LIVE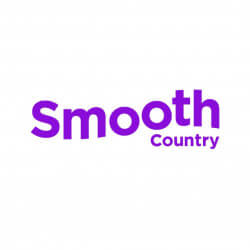 About Smooth Country
Contacts






















































More radios
Smooth Country comment box
This box is not read by the Radio's staff! So if You would like to ask for a song, or to send a word to the radio presenter, try the
Facebook Box
or
one of the contacts!
News about Smooth Country
RAJAR Q1 2020: London and national brands roundup
BBC Radio 2 has lost almost a million listeners in the last year, according to the Q1/2020 audience research from RAJAR. The reach of the UK's biggest radio station fell from 15.356m at the start of 2019 to 14.362m over the first three months of this year. The two biggest commercial radio networks – Heart and Capital – both lost significant reach over the 12 months too. The Heart network lost 787,000 listeners to leave a reach of 7.737m, while Capital dropped 815,000 to 6.386m. When you add in the other Heart and Capital branded stations – 70s, 80s, 90s, Dance, Xtra and Xtra Reloaded – the Heart brand reaches 9.365m and the Capital brand 7.502m...
More >>
radiotoday.co.uk - 14.05.2020
RAJAR Q4 2019: London and national brands round-up
Coverage of the general election helped 5 Live, Radio 4 and LBC each add half a million listeners across 2019. 5 Live is up from 4.9m to 5.4m in the Q4/2019 RAJAR listening figures, while Radio 4 has added a similar amount, rising from 10.4m a year ago to 10.9m now. LBC, including new digital station LBC News, posts a record high of 2.7m listeners (up more than half a million year on year), while talkRADIO is up more than 40% from 12 months ago to now have 433,000 listeners a week – another record high for the Wireless station...
More >>
radiotoday.co.uk - 06.02.2020
Global just launched a country music station from Smooth Radio
Smooth Country has just appeared on the Global Player app, and online via the Smooth Radio website. The new service plays "the most relaxing country songs" and is part of the "playlists" section in the Global Player. It features the same jingles and voice-overs as the main service. Global says: "Smooth Country celebrates the very best of relaxing country music, to make you feel as if you're chilling with the top down of a Chevy on a long drive across the heart of Nashville.
More >>
radiotoday.co.uk - 01.03.2019
Do You like this radio? Recommend it to your friends!
Recommended Radios