Smooth Radio - Smooth FM - Smooth Radio LIVE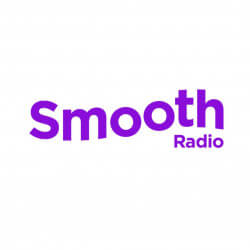 Smooth All Time Top 500 - 48 Kbps
Smooth Sanctuary Selection - 48 Kbps
Smooth Chill Focus - 48 Kbps
Herts, Beds & Bucks - 48 Kbps
North Wales & Cheshire - 48 Kbps
About Smooth Radio
Listen online to the internet radio of Smooth Radio live, which is a radio station network with analogue availability across the UK. The Smooth Radio frequency list is available below the "Contacts" section. The radio network is owned by Global Media & Entertainment Ltd.
Smooth offers local programming in addition to its network broadcast. Its musical line-up favors primarily the adult, and young adult age-groups with a selection of emotional pop classics from the past decades, as well as contemporary pop songs, mainly from the more melodic, lyrical genre. The broadcaster's aim is to reopen our most cherished feelings by recalling our fondest memories in a music-centered, relaxed atmosphere.
The radio's schedule brings double morning shows on weekdays, so between 4am and 6am Philip Chryssikos cheers up the early birds, and between 6am and 10am Jenni Falconer continues the relaxing breakfast show, while on the weekend Gary Vincent from 6am to 10am provides a perfectly smooth start to the day.

Smooth Radio slogan: "Always the best music"
Do you see incomplete, outdated or incorrect information on our site? Do you think You know more about the radio? Help us, write to us on Facebook and in exchange we'll reward you with advertisement free use! :)
Contacts - Phone number, SMS, E-mail, Facebook etc.
Cheshire

-

1260

AM
East Midlands

-

101.4, 106.6

FM
Hampshire

-

1170 AM, 1557 AM

FM
Kent

-

603 AM, 1241 AM

FM
Lake District

-

100.1, 100.8, 101.4

FM
London

-

102.2

FM
North East

-

97.5, 107.7

FM
North Wales

-

1260

AM
North West

-

100.4

FM
Scotland

-

105.2

FM
Sussex

-

945 AM, 1323 AM

FM
West Midlands

-

105.7

FM
Smooth Radio Frequency map
More radios
Smooth Radio comment box
This box is not read by the radio's staff! So, if you would like to ask for a song, or send a word to the radio presenter, try one of the
contacts
!
News about Smooth Radio

11:31
Climie Fisher - Love Changes (Everything)

11:30
Taylor Swift - Love Story (Taylor's Version)

11:28
Real Thing - You To Me Are Everything

11:20
Hues Corporation - Rock The Boat

11:16
Celine Dion - Think Twice

11:13
Ludovico Einaudi - Time Lapse (Afterlife Remix)

11:12
Boyz II Men - I'll Make Love To You

11:08
Patrick Swayze and Wendy Fraser - She's Like The Wind


11:02
Love Affair - Everlasting Love
Get older playlist
04:00 -
Early Breakfast with Gary King
Gary King with the best songs to start the day on Smooth Radio.
06:00 -
Smooth Breakfast with Jenni Falconer
Start the day with Jenni Falconer every weekday morning, playing you the best music. Join in @SmoothRadio.
Kate Garraway with the best music to soundtrack your morning. Join in @SmoothRadio.
Paul Phear keeps you company all afternoon from Monday to Friday with the best music. Join in @SmoothRadio.
Tina Hobley has the best music until 7pm. Join Tina @smoothradio on socials to get in touch.
19:00 -
The Smooth Sanctuary with Gary Vincent
Unwind with the most relaxing music, in the Smooth Sanctuary with Gary Vincent. Join in @SmoothRadio.
22:00 -
The Smooth Late Show with Martin Collins
Martin Collins closes out the day with the most relaxing music in The Smooth Late Show. Join in @SmoothRadio.