Oldskool UK - Oldskool Radio - Oldskool FM Live
The radio will start soon!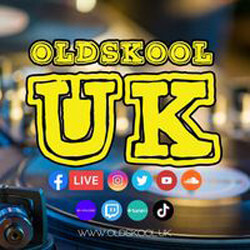 About Oldskool UK
Listen online to Oldskool UK live! At Oldskool UK any Genre of Oldskool choons from 1988 to 2000 (ish) are played, they are also do events called ADRENALIN, which part two is in London in December, next year they are planning them all over the country hoping for one a month for the ravers, they are in essence a true oldskool station, they don't do any new stuff, although from time to time a jock might play a few which are still to the sound of the old, the only OLDSKOOL genre they don't do is happy hardcore at least not the late 90's early 2000's stuff, and like their events its vinyl only.
Do you see incomplete, outdated or incorrect information on our site? Do you think You know more about the radio? Help us, write to us on Facebook and in exchange we'll reward you with advertisement free use! :)
Contacts - Phone number, SMS, E-mail, Facebook etc.
More radios
Oldskool UK comment box
This box is not read by the radio's staff! So, if you would like to ask for a song, or send a word to the radio presenter, try the
Facebook box
or one of the
contacts
!