Classic FM - Classic FM LIVE - Classic FM Radio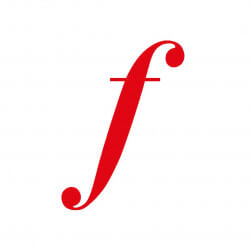 About Classic FM
Listen to the internet radio of Classic FM live, which is the most popular individual radio station in the commercial segment in the UK. The broadcaster is in the ownership of Global Media & Entertainment Ltd.
Classic FM radio takes responsibility for the largest classical music lover community's musical supply in the UK, by broadcasting the most captivating pieces of the classical genre from all over the world. The station identifies itself as "UK's only 100 percent classical music radio station". For a more diversified experience, movie soundtracks, and video game soundtracks from the instrumental-orchestral genre also appear sometimes in the broadcaster's playlist. The radio's presenters work with subtle speech style in favor of the undisrupted classical atmosphere. The schedule brings short news blocks, so keeps its listeners updated with the most important news and weather reports.
The broadcaster sets the starting note with the "More Music Breakfast with Tim Lihoreau" on weekdays from 6am to 9am, and the popular "Classic FM Requests" programme of Anne Marie Minhall can be listened to on weekdays from midday to 2pm.

The radio's presenters: Alexander Armstrong, Alan Titchmarsh, Anne-Marie Minhall, Bill Turnbull, Sir Trevor McDonald, Charlotte Hawkins, Myleene Klass, Aled Jones, John Suchet, Chi-chi Nwanoku OBE, Tim Lihoreau, Margherita Taylor, John Brunning, Moira Stuart, John Humphrys, Catherine Bott, Andrew Collins, David Mellor, Sam Pittis, Bill Overton, Katie Breathwick, Lucy Coward, Karthi Gnanasegaram, Bob Jones

Classic FM 's slogan: "The World's Greatest Music"
Do You see incomplete, outdated or incorrect information on our site? Do You think You know more about a radio? Help us, write to us on Facebook and in exchange we grant You advertisement free use of our site! :)
Contacts
Aberdeenshire

-

100.5

FM
Angus

-

100.1

FM
Ayrshire

-

101.3

FM
Bath

-

100.2

FM
Beds

-

101.9

FM
Berks

-

101.3

FM
Border Region

-

100.9

FM
Bradford

-

100.3

FM
Brighton

-

101.9

FM
Bristol

-

101.4

FM
Bucks

-

101.3

FM
Cambs

-

101.9

FM
Central Northern Ireland

-

101.9

FM
Central Scotland

-

101.7

FM
Central Souther England

-

100.3

FM
Ceredigion

-

101.1

FM
Derry area

-

100.5

FM
Devon

-

100.0

FM
Dundee

-

100.1

FM
East Cornwall

-

100.0

FM
East Kent

-

101.8

FM
East Northamptonshire

-

101.9

FM
East Northern Ireland

-

101.9

FM
East Yorkshire

-

100.5

FM
Gloucester

-

100.4

FM
Herefordshire

-

100.4

FM
Inverness

-

101.4

FM
Isle of Man

-

100.2

FM
Leeds

-

101.6

FM
Lincolnshire

-

100.5

FM
London

-

100.9

FM
London area

-

100.6

FM
Midlands

-

100.1

FM
Milton Keynes

-

100.4

FM
Moray Firth area

-

101.4

FM
Norfolk

-

101.5

FM
North Cumbria

-

99.9

FM
North East England

-

100.3

FM
North Fife

-

100.1

FM
North Gwynedd

-

100.7

FM
North Wales Coast

-

101.6

FM
North West England

-

101.1

FM
North West Lancashire

-

101.8

FM
Oxon

-

101.3

FM
Pembrokeshire

-

100.5

FM
Reading

-

101.8

FM
Rotherham

-

101.7

FM
Sheffield

-

101.7

FM
The broadcast is available on the traditional analogue radio way and also on several digital ways, like DAB Digital Radio and Digital TV, we recommend the online radio stream.
DigitalTV: Freeview: Channel 731, Freesat: Channel 721, Sky: Channel 0106, Virgin: Channel 922
Classic FM Frequency map















































Afro Diaspora Radio Online







More radios
Classic FM comment box
This box is not read by the Radio's staff! So if You would like to ask for a song, or to send a word to the radio presenter, try the
Facebook Box
or
one of the contacts!
News about Classic FM
Similar radio stations in other countries
Have You liked our Facebook page yet?

02:31
John Barry - Dances with Wolves - John Dunbar Theme

02:24
Joseph Haydn - Adagio Cantabile in G major

02:22
Anon - El Noi de la mare

02:09
Sergei Rachmaninov - Piano Concerto No.2 in C minor Opus 18 (3)

02:06
Johann Sebastian Bach - Brandenburg Concerto No.6 in Bb major (3)

01:50
James Horner - Apollo 13 - The Launch

01:46
Leonard Bernstein - 'Maria'

01:43
Johann Pachelbel - Canon in D major

01:36
Ralph Vaughan Williams - Folk Songs of the Four Seasons (3)

01:20
Edvard Grieg - Piano Concerto in A minor Opus 16 (1)
Get older songs
Bill Overton keeps you company all through the night with the world's greatest music.
04:00 -
Early Breakfast with Lucy Coward
Join Lucy for the ideal selection of music if you rise first thing in the morning.
06:00 -
Classic FM's More Music Breakfast with Tim Lihoreau
Tim has all the music and information to get you going. Features include Tim's Carpe Diem clue and the Breakfast Serial at 7.25.
Aled presents the Classic FM Hall of Fame Hour at 9, followed by three hours of the best classical music including a track from his Album of the Week.
12:00 -
Classic FM Requests
Join Anne-Marie Minhall for two hours of your requests followed by two more hours of the very best classical music.
14:00 -
Anne-Marie Minhall
Anne-Marie Minhall presents the Hall of Fame 3 at 3 - three pieces of music from the Classic FM Hall of Fame chart.
16:00 -
Classic FM's More Music Drive with John Brunning
Join John as he plays the best music to take you into the evening including his Drive Discovery.
19:00 -
Smooth Classics at Seven with Zeb Soanes
Zeb Soanes eases you into the evening with a calming soundtrack of all-time favourites and contemporary classics.
22:00 -
Smooth Classics with Margherita Taylor
Enjoy three hours of the smoothest sounds and relaxing classical music in the company of Margherita Taylor.