Classic FM LIVE - Classic FM Radio LIVE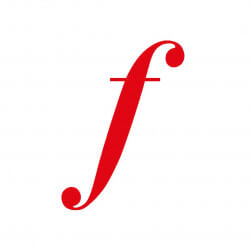 About Classic FM
Listen online to the internet radio of Classic FM live here, on UK Radio Live!
As individual radio station, Classic FM radio is the fourth most popular in the United Kingdom, and the first most popular in the world in its solely classical genre. In the commercial radio segment, as individual station, the radio is the most popular in the UK. The broadcaster is in the ownership of Global Media & Entertainment Ltd., which has the United Kingdom's most radio listeners in the commercial radio segment by its numerous famous radio brands.
With more than 5.4 million weekly listeners, Classic FM takes responsibility for the largest classical music lover community's musical supply in the UK, by broadcasting the most captivating pieces of the classical genre from all over the world. The station identifies itself as "UK's only 100 percent classical music radio station". For a more diversified experience, movie soundtracks, and video game soundtracks from the instrumental-orchestral genre also appear sometimes in the broadcaster's playlist. The radio's presenters work with subtle speech style in favor of the undisrupted classical atmosphere. The schedule, besides the music contains short news blocks, so keeps its listeners updated with the most important news and weather reports.
The broadcaster sets the starting note with "Classic FM's More Music Breakfast with Tim Lihoreau" on weekdays from 6am to 9am.

Presenters: Alan Titchmarsh, Aled Jones, Alexander Armstrong, Andrew Collins, Anne-Marie Minhall, Bill Turnbull, Catherinet Bott, Charlotte Hawkins, David Mellor, Emma Nelson, Henry Blofeld, Jane Jones, Jessica Curry, John Brunning, John Suchet, Karthi Gnanasegaram, Katie Breathwick, Lucy Coward, Margherita Taylor, Myleene Klass, Moira Stuart, Nicholas Owen, Rob Cowan, Sam Pittis, Tim Lihoreau

Music genre: classic

The broadcast is available on the traditional analogue radio way in the United Kingdom on 100-102 FM, and on several digital ways, we recommend the online radio stream.

Classic FM 's slogan: "The World's Greatest Music"
Do You see incomplete, outdated or incorrect information on our site? Do You think You know more about a radio? Help us, write to us on Facebook and in exchange we grant You advertisement free use of our site! :)
Contacts






















































More radios
Classic FM comment box
This box is not read by the Radio's staff! So if You would like to ask for a song, or to send a word to the radio presenter, try the
Facebook Box
or
one of the contacts!
News about Classic FM
Recommended Radios
00:00 -
Anne-Marie Minhall
Anne-Marie Minhall takes your Classic FM Requests followed by two hours of the best classical music. Get in touch on 61812.
Ease into the day with Bill, as he plays the world's most relaxing classical music.
06:00 -
Classic FM's More Music Breakfast with Tim Lihoreau
Join Tim for your musical morning pick-me-up, all the latest news, and today's Carpe Diem clue.
09:00 -
Alexander Armstrong
Join Alexander Armstrong for the Classic FM Hall of Fame Hour, and he takes you into the afternoon with classical music to soundtrack your Tuesday.
16:00 -
Classic FM Drive with John Brunning
Head into the evening in musical style with John Brunning. Programme also includes the Drive Discovery.
19:00 -
Smooth Classics at Seven with John Brunning
Unwind after a long day with Smooth Classics at Seven, courtesy of John Brunning.
20:00 -
The Classic FM Concert with John Suchet
John Suchet continues Classic FM's celebration of Britain's orchestras.
22:00 -
Smooth Classics with Margherita Taylor
Margherita presents her selection of smooth classics - the most relaxing classical music - to help you wind down at the end of the day.