BFBS Gurkha Radio - BFBS - BFBS Radio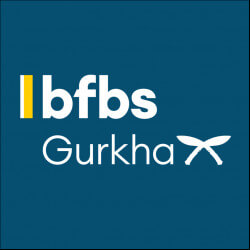 BFBS Gurkha Network - 56 Kbps
Northern Ireland - 56 Kbps
Salisbury Plain - 56 Kbps
Best of British - 56 Kbps
About BFBS Gurkha Radio
Listen online to the internet radio of BFBS Gurkha Radio! BFBS is the acronym of the British Forces Broadcasting Service, which has been founded in 1943 to provide radio and television programmes for Her Majesty's Armed Forces worldwide. The radio service of BFBS Radio offers 24 different broadcasts related to territories in the UK, countries of the world, and also several music genre oriented channels. The BFBS radios air music, news, entertainment and community service to the global Forces Community around the world. Most of the channels use English in their broadcasts, but one of the most popular BFBS channel, the BFBS Gurkha Network uses the hindi language, and airs native music for the Gurkhas all over the world.

BFBS Gurkha Radio 's slogan: "Entertain, Inform, Connect, Champion"
Do You see incomplete, outdated or incorrect information on our site? Do You think You know more about a radio? Help us, write to us on Facebook and in exchange we grant You advertisement free use of our site! :)
Contacts
Abingdon

-

1134

AM
Aldershot

-

1287 AM, 102.5

FM
Blandford

-

1287 AM, 89.3

FM
Bovington

-

128.7

FM
Bramcote

-

1134

AM
Brecon

-

1287

AM
Brize Norton

-

106.1

FM
Bulford

-

106.8

FM
Catterick

-

1134 AM, 106.9

FM
Colchester

-

107.0

FM
Edinburgh

-

98.5

FM
Hullavington

-

1287

AM
Innsworth

-

1287

AM
Maidstone

-

1287

AM
Sandhurst

-

1134

AM
Shorncliffe

-

1278

AM
Stafford

-

1278

AM
Tidworth

-

1287

AM
Warminster

-

1287

AM
BFBS Gurkha Radio Frequency map





















































Afro Diaspora Radio Online

More radios
BFBS Gurkha Radio comment box
This box is not read by the Radio's staff! So if You would like to ask for a song, or to send a word to the radio presenter, try the
Facebook Box
or
one of the contacts!
00:00 -
Prabhatkalin Aawaz
Join the Brunei Gurkha Breakfast Show for great music, interviews and features, current affairs, sports and local information for the Forces community.
Bringing you a blend of upbeat music together with Gurkha stories as well as the latest local news and information.
An 'early riser' with spiritual overtones and soothing songs of praise.
Catch up with the latest news.
We bring you the UK Gurkha Breakfast Show with a wide variety of Nepali music, headline news and views from the daily papers and wider Gurkha community.
09:00 -
Kathmanduko Saugat
Join us for the latest news from Nepal, celebrity guests and interviews with people from all walks of life.
Connecting friends and families at home with great music, celebrity guests and more.
Join us for the best blend of Nepali and Hindi music to get you through your day!
Catch up with the latest news.
Join us for the latest entertainment, literature, interviews and a wide selection of music.
A package of daily interviews and features with a musical twist.
A musical show depicting the various genres of Nepali music with performers, music producers, lyricists and composers of today and yesteryears.
Join us as we bring you the latest on Nepali films and movie news.
Storytelling with music that encompasses people's emotions, relationships and love.
Join us for the best blend of Nepali and Hindi music to get you through your day!