Radio Caroline - Radio Caroline Flashback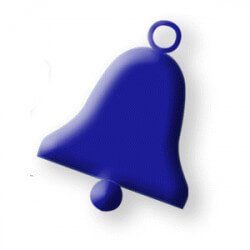 Radio Caroline - 128 Kbps
About Radio Caroline
Contacts - Phone number, SMS, E-mail, Facebook etc.
Radio Caroline frequencies
United Kingdom

-

648

AM
You can listen to Radio Caroline on the traditional analogue AM frequency and on the digital solutions like DAB in the UK, and without territorial restrictions by its online radio stream.
















































Afro Diaspora Radio Online






More radios
Radio Caroline comment box
This box is not read by the Radio's staff! So if You would like to ask for a song, or to send a word to the radio presenter, try the
Facebook box
or one of the
contacts
!
News about Radio Caroline
Limited edition Radio Caroline turntables created as prizes
Radio Caroline is to give away special Ross Revenge turntables as prizes. The station has teamed up with Rega Research, designers and manufacturers of hi-fi equipment, to produce limited edition Radio Caroline turntables for a listener competition. The turntable features a Ross Revenge Red gloss plinth, a matt black Radio Caroline logo, and a slip mat with an image of Caroline's radio ship 'Ross Revenge' on its mooring on the River Blackwater, Essex...
More >>
radiotoday.co.uk - 22.07.2022
Pirate radio presenters from Caroline's Mi Amigo era reunite
Presenters who played a key role in the survival of Radio Caroline in the 70s were reunited on board the ship for the first time in more than 40 years at the weekend. Eleven of the DJs who kept Caroline on the air from the Mi Amigo during that period, enduring many deprivations and emergencies, reunited on board Caroline's successorship...
More >>
radiotoday.co.uk - 11.07.2022


22:10
Ronnie Dunn - It Never Rains in Southern California

22:02
Eddie & The Hot Rods - Beginning Of The End

21:56
Nazareth - This Flight Tonight

21:51
Golden Earring - Just A Little Bit Of Peace In My Heart

21:46
Eric Clapton & BB King - Riding With The King

21:42
Neil Young - Unknown Legend

21:35
Procol Harum - Conquistador

21:30
Lindisfarne - Winter Song

21:24
Dr Feelgood - She Does It Right
Get older playlist
countdown@radiocaroline.co.uk
01:00 -
The Mellow Show with Gary Ziepe
garyziepe@radiocaroline.co.uk
03:00 -
Continuous Caroline Music
studio@radiocaroline.co.uk
terryhughes@radiocaroline.co.uk
tonypaul@radiocaroline.co.uk
top15@radiocaroline.co.uk
patedison@radiocaroline.co.uk
johnellery@radiocaroline.co.uk
suzywilde@radiocaroline.co.uk
robashard@radiocaroline.co.uk
21:00 -
Steve Dack (Sitting in)
stevedack@radiocaroline.co.uk