Radio Caroline - Radio Caroline Flashback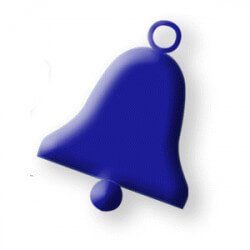 Radio Caroline - 128 Kbps
About Radio Caroline
Contacts - Phone number, SMS, E-mail, Facebook etc.
Radio Caroline frequencies
United Kingdom

-

648

AM
You can listen to Radio Caroline on the traditional analogue AM frequency and on the digital solutions like DAB in the UK, and without territorial restrictions by its online radio stream.
More radios
Radio Caroline comment box
This box is not read by the radio's staff! So, if you would like to ask for a song, or send a word to the radio presenter, try one of the
contacts
!
News about Radio Caroline
Do you follow our Facebook page already?

15:21
The Gaslight Anthem - Little Fires

15:18
The Who - Happy Jack

15:14
Mike + The Mechanics - Over My Shoulder

15:08
Black Sabbath - Changes

15:04
Nirvana - Heart-Shaped Box

15:00
Foo Fighters - Cheer Up, Boys (Your Make Up Is Running)

14:53
Howard Jones - Look Mama

14:49
Bob Marley - No Water

14:42
Animals - San Franciscan Nights

14:36
Peter Frampton - Baby I Love Your Way
Get older playlist
01:00 -
The Mellow Show with Gary Ziepe
An eclectic mix of laid back tracks across time and genres
03:00 -
Continuous Caroline Music
A selection of music from the past five decades
Terry started in broadcasting in 1979 at a talking newspaper for the visually impaired, then he spent a few years at Dudley and District Hospital Broadcasting. He did a few shows on Beacon 303 and BRMB, including joint shows with Gordon Astley, Mike Baker and Roger Day, and some gigs with KKJ, and at the age of 18 was being considered for a full time role in ILR but his dad said "Son, go and get a proper job". So in 1983 Terry moved to Coventry and became an apprentice at GEC. To make extra money he became a nightclub DJ, and for fun he was involved with 2 pirate stations in Coventry: Segway Sound and City FM. Terry had always been obsessed with pirate radio, and in those early Coventry days he listened to Radio Caroline and Laser 558 from afar, dreaming of a day when he could fulfil his dream of presenting on Radio Caroline. And that was that. Until COVID came along. Like everyone else Terry was locked down and had more time on his hands. Encouraged by his better half Clair, he started putting shows together, he published them on Mixcloud to great reviews, he got picked up by a UK based internet radio station and did 6 months of "Terry's Real Gold" live radio every weekend. He also became the presenter of the syndicated Retro Charts weekly countdown. At last, some 42 years after starting out in radio, he felt confident enough to approach Radio Caroline, and here he is, finally fulfilling his dream! Terry presents the early breakfast show each weekday morning from 6am to 7am.
Tony started out as a disc jockey on the London club circuit. His first job in commercial radio was at Beacon Radio in the Midlands, broadcasting from Wolverhampton to the West Midlands and Shropshire. His 'Prince of Darkness' overnights became cult listening! He moved to early evenings and then to Afternoon Drive. In the 1980's, Tony interviewed virtually every major music artist from both sides of the Atlantic. His love of US Top 40 radio led to stints across 'the Pond' on WTIC in Hartford, Connecticut, WSPK New York and Q106 in San Diego. After Beacon, he went to BRMB, followed by Buzz FM in Birmingham and MFM in Cheshire. He was then chosen to launch and run a new station - Sunshine 855 - based in Shropshire. Eventually, the lure of California sunshine took him back across the Atlantic to Los Angeles. After a stint on radio station KBBY, he ended up doing what everyone does when they come to LA – working in Hollywood! He founded his own entertainment news agency and since 1996, he's run a successful company supplying celebrity interviews and movie coverage to major TV, Radio and New Media outlets around the world. He can now add virtually every major Hollywood star to his list of interviewees! When the chance came to do a Breakfast Show from Los Angeles for Radio Caroline, Tony didn't hesitate and he looks forward to sharing his tales from the Hollywood Hills with Caroline listeners every weekday morning.
A Caroline listener's music selection - see 'Top Fifteens' page for details.
Born in Croydon, South London, Pat was smitten by the radio bug 14 years later whereby he was forced to launch his own station via a pair of walkie-talkies. His parents, sisters and the cat may have been his only listeners, but it was a start. A while later he moved onto landbased pirate radio, firstly with the legendary Radio Jackie, then Radio Kaleidoscope which gained a reputation of being one of the most regular and professional pirates in London. After Kaleidoscope closed in 1976 some of its staff set up a radio service at The London Hospital, Whitechapel and Pat spent many years there as presenter, engineer and later programme director. In 1996 he spent some time finding out about life outside radio, however the pull of radio was too much, and after 5 years in the wilderness he returned to radio as part of the Radio Caroline team. Pat can currently be heard on Monday, Thursday and Sundays mornings 10am - 2pm. Pat has also presented for the present day Radio Jackie in South West London, and a number of Restricted Service Licence stations and is currently working as a web and app developer.
John Ellery hails from Southampton and has had a long fascination with radio and has worked on all the stations in Southampton being part of the team that brought local radio to the city. Starting with Southcity FM to The Saint, Radio Hampshire & Play Radio. He has also worked at Spire FM, BBC Solent, The Coast 106, Summerfest Radio with Kevin Turner. John still has a regular weekday slot on Forest FM's Drive Time, Winchester Today and has been long associated with the UK's longest RSL Special Event Station, Cowes Radio for the summer regatta although he is not in to sailing he makes sure the beer is always up to a good standard. Just what you need before going on air! Radio is a great opportunity to meet interesting people and play good music and on Caroline have access to play great album tracks. In his spare time he enjoys his home county of Hampshire exploring The New Forest while seeking out Real Ale pubs. Travelling to Italy is a must each year tasting the Italian food & wine. His own cooking is edible, favoring a good English Sunday Roast.
Suzy Wilde is a broadcaster and designer based in France. Growing up on the Isle of Wight, it was perhaps inevitable that the young Suzy would be influenced by the iconic IOW Festivals of the late 60's & 1970. Suzy remarked that "the Festivals had a huge impact on me. It was so glamorous and exciting, and even though I was just a little kid, I knew then that I wanted to be part of that world". Suzy has owned and run two music promotions companies, managed bands & handled PR for major rock acts, but it wasn't until she moved to Los Angeles in the 1980's, that she had her first experiences with radio broadcasting. "KLOS ROCK was THE Classic Rock station in LA, and I was fortunate enough to be involved with them at a really exciting time in rock music". Following her return from the States, Suzy has worked as a lighting designer for a French company, and now lives in South West France, where she is a presenter on Radio Coteaux.
19:00 -
Mike Brill (Sitting in)
Mike Brill was a regular Caroline North listener in the 1960's while living in Rhyl N.Wales. After schooling he gained an engineering background in BBC Local Radio during 70's & 80's. Here he was allowed both sides of the 'mic' and presented a weekly rock show playing album music & recording sessions as well as interviews with local bands ('Kent Rocks'). Mike has very large vinyl collection, which he finds useful for finding the occasional rare album track. His introduction to the revived Radio Caroline was through by DJ colleague Jerry Wright who was with the station on the Ross Revenge during 1986. Mike started with Caroline just after the closure of our analogue satellite service in 2001 - and gained a regular show in 2002. He is currently working as a self-employed Computer Consultant (expert!) providing IT support to a variety of local companies. And is now responsible for keeping Caroline computers ticking over.
Ray has never been far away from a radio and can still remember breaking plenty of his mum's 78rpm records whilst doing his first legal radio programme! It wasn't long before he found the use of an FM transmitter and was the driving force behind mid 1980's Medway's Radio Atlantis FM and was also the 'extended broadcast' man for London 80's 94.4FM station London Music Radio. Ray then found himself at Hospital Radio Maidstone doing both programmes and engineering which also landed him on the committee. In the 90's Ray then became Mr. RSL, with programs on Medway FM, CTR/20-20, Swale's Link FM, Coastline FM and TLR. He was then introduced by Mark Stafford to European Klassick Rock and provided cover which then led to a regular Tuesday evening. The cover arrangement has continued on Radio Caroline for Mark and the team for the best part of 10 years now and he is more than pleased to now present Monday evenings at Radio Caroline.