Radio Caroline - Radio Caroline Flashback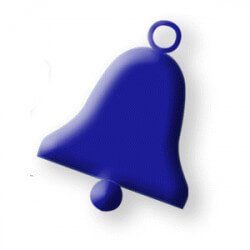 Radio Caroline - 128 Kbps
About Radio Caroline
Contacts - Phone number, SMS, E-mail, Facebook etc.
Radio Caroline frequencies
United Kingdom

-

648

AM
You can listen to Radio Caroline on the traditional analogue AM frequency and on the digital solutions like DAB in the UK, and without territorial restrictions by its online radio stream.






















































More radios
Radio Caroline comment box
This box is not read by the Radio's staff! So if You would like to ask for a song, or to send a word to the radio presenter, try the
Facebook box
or one of the
contacts
!
News about Radio Caroline
Emperor Rosko returns home for breakfast at Radio Caroline
Emperor Rosko will present a series of monthly breakfast shows on Radio Caroline starting this month. Rosko joined Radio Caroline as a pirate radio DJ in 1964 before joining BBC Radio 1 as one of their original presenters in 1967...
More >>
radiotoday.co.uk - 05.01.2023
Limited edition Radio Caroline turntables created as prizes
Radio Caroline is to give away special Ross Revenge turntables as prizes. The station has teamed up with Rega Research, designers and manufacturers of hi-fi equipment, to produce limited edition Radio Caroline turntables for a listener competition. The turntable features a Ross Revenge Red gloss plinth, a matt black Radio Caroline logo, and a slip mat with an image of Caroline's radio ship 'Ross Revenge' on its mooring on the River Blackwater, Essex...
More >>
radiotoday.co.uk - 22.07.2022
Pirate radio presenters from Caroline's Mi Amigo era reunite
Presenters who played a key role in the survival of Radio Caroline in the 70s were reunited on board the ship for the first time in more than 40 years at the weekend. Eleven of the DJs who kept Caroline on the air from the Mi Amigo during that period, enduring many deprivations and emergencies, reunited on board Caroline's successorship...
More >>
radiotoday.co.uk - 11.07.2022

21:43
Public Service Broadcasting - Everest

21:40
Muse - The 2nd Law: Unsustainable

21:36
David Bowie - Lady Stardust

21:30
David Bowie - Soul Love

21:23
Status Quo - Bye Bye Johnny


21:08
Deep Purple - Highway Star

21:04
Peter Tosh - (You Gotta Walk) Don't Look Back

20:59
Mick Jagger - Put Me In the Trash

Get older playlist
00:00 -
Top Fifteen Replay
top15@radiocaroline.co.uk
01:00 -
Continuous Caroline Music
studio@radiocaroline.co.uk
terryhughes@radiocaroline.co.uk
tonypaul@radiocaroline.co.uk
top15@radiocaroline.co.uk
stephenfoster@radiocaroline.co.uk
barrymarsh@radiocaroline.co.uk
chrispearson@radiocaroline.co.uk
aleclamb@radiocaroline.co.uk
22:00 -
Tuesday Late with Mark Dezzani
markdezzani@radiocaroline.co.uk