Boom Radio - Boom Radio UK - Radio Boom LIVE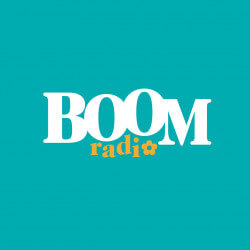 About Boom Radio
Contacts - Phone number, SMS, E-mail, Facebook etc.
















































Afro Diaspora Radio Online






More radios
Boom Radio comment box
This box is not read by the Radio's staff! So if You would like to ask for a song, or to send a word to the radio presenter, try the
Facebook box
or one of the
contacts
!
News about Boom Radio


19:36
Gladys Knight And The Pips - Part Time Love

19:32
Herman's Hermits - My Sentimental Friend


19:28
Brian Power Feat. The Lewis Sisters - Year Of Decision

19:24
Alvin Stardust - I Feel Like Buddy Holly

19:22
The Shadows - Wonderful Land


19:16
Lesley Duncan - Sing Children Sing

19:13
Hoagy Carmichael - My Resistance Is Low
Get older playlist
Music and good company after midnight with Derek Webster
02:00 -
Music through the night
The secret show for early risers.
A different kind of breakfast show - featuring 'first record you bought', the daily soundtrack song, The End Game and School Call.
Music and nonsense for your morning - featuring another Top 5 at 11 from a bygone year.
Enjoy your afternoon with David Hamilton's music show. Hear 'Your Song' - and remember some 'Hamilton's Hotshots'.
Relaxed afternoon company with Jane. Music and conversation - from bees to the garden, handicrafts and medical matters.
A distinctive music selection from the discerning Nicky Horne. Includes a featured track to which you've awarded a 'Perfect 10'.
18:00 -
Roger Day in the Evening
Evenings were made for Roger. Just good fun - kicking off with half an hour of '60s at 6'
Relax with some of the finest melodies and the most beautiful words.
21:00 -
The Boom More Music Hour
Hand-picked by Paul.
Late nights with the legendary Diana Luke - featuring 'The Luke of Love'.