Boom Radio - Boom Radio UK - Radio Boom LIVE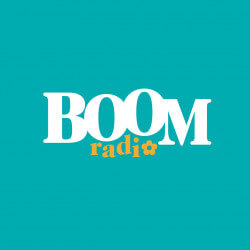 About Boom Radio
Contacts





















































Afro Diaspora Radio Online

More radios
Boom Radio comment box
This box is not read by the Radio's staff! So if You would like to ask for a song, or to send a word to the radio presenter, try the
Facebook Box
or
one of the contacts!
Do You like this radio? Recommend it to your friends!

18:57
The Turtles - Happy Together

18:55
The Housemartins - Happy Hour

18:51
Little Richard - Long Tall Sally

18:47
Thin Lizzy - Don't Believe A Word

18:44
Sam Cooke - Twistin' The Night Away

18:38
Dolly Parton - Big Dreams And Faded Jeans

18:35
Bay City Rollers - Give A Little Love

18:31
The Vogues - That's The Tune

18:28
Desmond Dekker - Israelites

18:25
The Seekers - A World Of Our Own
Get older songs
00:00 -
Music through the night
The secret show for early risers.
A different kind of breakfast show - featuring 'first record you bought', the day's anniversaries, The End Game and School Call.
Music and nonsense for your morning - featuring another Top 5 at 11 from a bygone year.
Enjoy your afternoon with David Hamilton's music show. Hear 'Your Song' - and remember some 'Hamilton's Hotshots'.
Relaxed afternoon company with Jane. Music and conversation - from bees to the garden, handicrafts and medical matters.
Late afternoons with a distinctive music selection from the discerning Nicky Horne. Includes the Album Du Jour.
18:00 -
Roger Day in the Evening
Evenings were made for Roger. Just good fun - kicking off with half an hour of '60s at 6'
Relax with some of the finest melodies and the most beautiful words.
21:00 -
David Hamilton's Million Sellers
You probably bought these songs - millions did.
Late nights with the legendary Diana Luke - featuring 'The Luke of Love'.