Boom Radio - Boom Radio UK - Radio Boom LIVE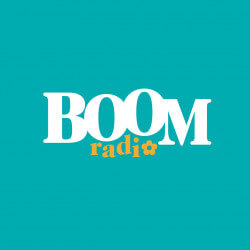 About Boom Radio
Contacts
















































Afro Diaspora Radio Online






More radios
Boom Radio comment box
This box is not read by the Radio's staff! So if You would like to ask for a song, or to send a word to the radio presenter, try the
Facebook box
or one of the
contacts!
News about Boom Radio
Johnnie Walker to host a special show on Boom Radio reflecting on the days of the offshore pirates
Johnnie Walker is joining Boom Radio for the day, on 14 August to host the morning show, reflecting on the days on the offshore pirate radio ships. Boom Radio is marking 55 years since the pirate stations were made illegal when the Marine Offences Act became law, with a range of special programmes celebrating the pirates on Sunday 14 August...
More >>
ontheradio.co.uk - 02.08.2022
Boom Radio set to launch spin-off station Boom Light
Boom Radio is planning to launch of a spin-off station called Boom Light playing Easy, 50s and Standards. The softer, lighter alternative to the main baby boomer station will be available principally on smart speakers, alongside other online platforms. Boom Light plans to begin broadcasting in July as a music-intensive service...
More >>
radiotoday.co.uk - 03.06.2022
Have You liked our Facebook page yet?

01:25
Faith Hill - This Kiss

01:23
Elvis Presley - Rock-A-Hula Baby

01:16
Damien Rice - The Blowers Daughter

01:13
Bing Crosby - Swinging On A Star

01:08
Nanci Griffith And John Prine - Speed Of The Sound Of Loneliness

01:05
Gerry And The Pacemakers - Don't Let The Sun Catch You...

01:02
Albert Hammond - 99 Miles From La

00:55
Paul Mccartney - No More Lonely Nights

00:51
Julio Iglesias And Willie Nelson - Spanish Eyes

00:48
10Cc - People In Love
Get older songs
Music and good company after midnight with Derek Webster
02:00 -
Music through the night
The secret show for early risers.
A different kind of breakfast show - featuring 'first record you bought', the day's anniversaries, The End Game and School Call.
Music and nonsense for your morning - featuring another Top 5 at 11 from a bygone year.
Enjoy your afternoon with David Hamilton's music show. Hear 'Your Song' - and remember some 'Hamilton's Hotshots'.
Relaxed afternoon company with Jane. Music and conversation - from bees to the garden, handicrafts and medical matters.
A distinctive music selection from the discerning Nicky Horne. Includes a featured track to which you've awarded a 'Perfect 10'.
18:00 -
Roger Day in the Evening
Evenings were made for Roger. Just good fun - kicking off with half an hour of '60s at 6'
Relax with some of the finest melodies and the most beautiful words.
Songwriter Roger Cook opens up about his life and plays tracks which mean a lot to him. In conversation with Phil Riley
Late nights with the legendary Diana Luke - featuring 'The Luke of Love'.