Boom Radio - Boom Radio UK - Radio Boom LIVE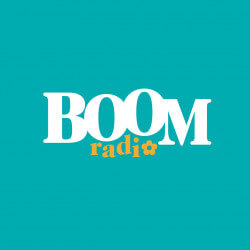 About Boom Radio
Contacts - Phone number, SMS, E-mail, Facebook etc.
More radios
Boom Radio comment box
This box is not read by the radio's staff! So, if you would like to ask for a song, or send a word to the radio presenter, try one of the
contacts
!
News about Boom Radio

13:30
Don Williams - I'm Just A Country Boy


13:26
The Manhattans - Hurt

13:24
Diana Ross And The Supremes - Baby Love

13:18
Steve Harley And Cockney Rebel - Judy Teen


13:14
Frank Sinatra - Just One of Those Things

13:10
The Pointer Sisters - I'm So Excited


Get older playlist
00:00 -
Music through the night
The secret show for early risers.
A different kind of breakfast show - featuring 'first record you bought', the daily soundtrack song, The End Game and School Call.
Music and nonsense for your morning - featuring another Top 5 at 11 from a bygone year; and memories of your first car!
Enjoy your afternoon with David Hamilton's music show. Hear 'Your Song' - and remember some 'Hamilton's Hotshots'.
Roger plays music for your afternoon - including 6 from the 60s at 3.00
A distinctive music selection from the discerning Nicky Horne. Includes a featured track to which you've awarded a 'Perfect 10'.
Jane entertains in the evening - featuring her singer songwriter. Also Dr. Nik Kendrew on Tuesday and Thursdays.
Relax with some of the finest melodies and the most beautiful words.
21:00 -
David Hamilton's Million Sellers
You probably bought these songs - millions did.
Late nights with the legendary Diana Luke - featuring 'The Luke of Love'.