Boom Radio - Boom Radio UK - Radio Boom LIVE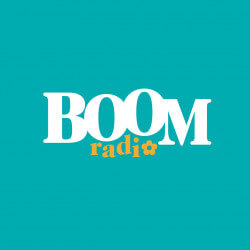 About Boom Radio
Contacts - Phone number, SMS, E-mail, Facebook etc.
More radios
Boom Radio comment box
This box is not read by the radio's staff! So if You would like to ask for a song, or to send a word to the radio presenter, try the
Facebook box
or one of the
contacts
!
News about Boom Radio


13:29
Slade - Thanks For The Memory

13:24
Disco Tex And The Sex O-Lettes - I Wanna Dance Wit' Choo

13:20
Tammy Jones - Let Me Try Again



13:14
Status Quo - Roll Over Lay Down

13:11
Desmond Dekker - Israelites

13:08
Kraftwerk - Autobahn (Single)

13:05
The Osmonds - The Proud One
Get older playlist
Music and good company after midnight with Quentin Howard
02:00 -
Music through the night
Listen Live
Wake up with Rod from his Lincolnshire shed - including gardening words from John Stirland.
There's only one Les Ross. He's award-winning - beamed to the UK from his home in Warks. Enjoy his novelty spot too!
12:00 -
The Vintage Charts
Two charts from the best years of your life with John Peters - counting down 1964 and 1975
Dave plays perfect music for your Sunday shenanigans from his home in Darlington.
Sunday afternoon music and chat with Judi from Devon - featuring some TV Heaven.
18:00 -
Boom's Only Request Show!
Get in touch - and Paul Robey will play your favourite song - from his home in Nottingham.
Relax with some of the finest melodies and the most beautiful words.
21:00 -
Feargal Sharkey's Choices
Undertones, punk legend turned eco-activist Feargal Sharkey opens up about his life, his views - and the tracks that influenced him.
22:00 -
The World of Bill Bingham
Sunday nights were made for Bill. Music for the discerning ear - an oasis of calm before the week begins.