Virgin Radio UK - Virgin Radio - Virgin Radio LIVE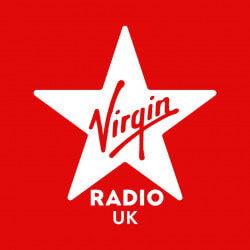 About Virgin Radio UK
Listen to the internet radio of Virgin Radio live, which launched in 2016 as a digitally distributed station in the ownership of the Wireless Group.
The broadcaster builds its programme structure and playlist primarily for the adult age group. This way the playlist selects from the 80s to the present, so classic songs and new ones are aired mainly from the pop, rock and alternative genres, and the radio's presenters lead the conversations with guests in shows, and with the listeners in phone-ins about various topics through the day.
Virgin Radio UK guarantees the good vibes for the dynamic start of the weekday mornings from 6:30am to 10am with "The Chris Evans Breakfast Show with Sky" - which programme is shared with the radio's three sister stations, and on Saturday and Sunday "The Graham Norton Show with Waitrose" vivify the weeday mornings.

The sister stations of Virgin UK - Anthems, Chilled, Groove are available below the player!

Virgin Radio UK 's slogan: "It's all about the music."
Do You see incomplete, outdated or incorrect information on our site? Do You think You know more about a radio? Help us, write to us on Facebook and in exchange we grant You advertisement free use of our site! :)
Contacts
The broadcast is distributed only digitally, so the digital solutions like DAB Digital Radio and Digital TV are available, we recommend the online radio stream.
DigitalTV: Sky: Channel 0215, Freesat: Channel 736






















































More radios
Virgin Radio UK comment box
This box is not read by the Radio's staff! So if You would like to ask for a song, or to send a word to the radio presenter, try the
Facebook Box
or
one of the contacts!
News about Virgin Radio UK
Similar radio stations in other countries
Virgin Radio UK webcam

23:19
Mansun - Wide Open Space


23:09
Survivor - Eye Of The Tiger

23:04
Bruce Springsteen - Glory Days

22:53
The Kooks - She Moves In Her Own Way


22:38
U2 - Pride (in The Name Of Love)

22:33
Dire Straits - Sultans Of Swing

22:28
Guns N' Roses - Knockin' On Heavens Door

Get older songs
01:00 -
Virgin Radio Through The Night
Whether you're on a night-shift, staying up late or getting up early, we've got you sorted with tunes to fit every mood
Let Amy wake you up with the perfect music and a few Positive Distractions that will leave you feeling cheerful and ready for the day ahead!
09:30 -
The Graham Norton Show with Waitrose
Graham chats to some fabulous guests and gets to the bottom of your dilemmas with Graham's Guide alongside Maria McErlane. Get in touch: Text VIRGIN and your message to 87222 (texts cost standard network rate).
12:30 -
Virgin Radio On Demand
Steve Denyer plays your requests as you take control of Virgin Radio! You can text in for your song on 87222, start your text with VIRGIN
With his enthusiastic style Bam is the perfect person to soundtrack your Saturday, whatever it looks like
Ben's got the best anthems for your Saturday night whether you are heading out or staying in!
Whether you're on a night-shift or just staying up late, the best anthems continue with Stu.