KCFM 99.8 LIVE - Greatest Hits Radio Hull & East Yorkshire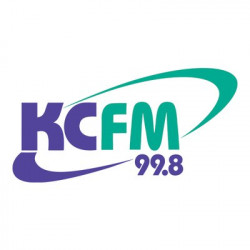 About KCFM 99.8
Listen online to the internet radio of KCFM radio live here, on UK Radio Live!
KCFM's service has been ended on 31.08.2020 in its original form - but continues its operation as Greatest Hits Radio Hull & East Yorkshire in the ownership of Bauer Radio Ltd.
The description below is about the original KCFM - it will be available for a few months, and later this radio will be removed from the list, but the broadcast will be available on the
Greatest Hits Radio
page!
KCFM is in the ownership of Bauer Radio Ltd., and has 59.000 weekly listeners in the UK.
KCFM launched in 2007, broadcasting from Hull, and builds its playlist with a very wide time-span, therefore music from the 60s can be aired alongside with the current bests of pop. Yet the main priority is the music from the past, and the nostalgic mood with carefully selected dearest pieces from the last decades.
KCFM arrives on weekdays' mornings at 5am with "KCFM Breakfast Show" which lasts to 10am, which is led by Rich Stephenson on Monday, Thursday, Friday, while the Tuesday and Wednesday are under Matt Hutchinson's command.
KCFM music genre: pop
KCFM availability: You can tune in your traditional analogue radio on 99.8 FM in Hull and East Yorkshire. By the online radio stream of KCFM, You can follow its broadcast without territorial restriction.
DAB: KCFM (Lincolnshire)
KCFM 99.8 's slogan: "Hits and Memories for East Yorkshire"
Do You see incomplete, outdated or incorrect information on our site? Do You think You know more about a radio? Help us, write to us on Facebook and in exchange we grant You advertisement free use of our site! :)
Contacts






















































More radios
KCFM 99.8 comment box
This box is not read by the Radio's staff! So if You would like to ask for a song, or to send a word to the radio presenter, try the
Facebook Box
or
one of the contacts!
Do You like this radio? Recommend it to your friends!
Recommended Radios
Alex Lester plays ten songs in a row, no interruptions!
It's The Best Time Of The Day Show with Alex Lester.
06:00 -
Greatest Hits at Breakfast
There's more music when you wake up with Rossie on Greatest Hits Radio.
Pat Sharp is in for Mark with the Top 10 at 10, My Greatest Hit and Lunchtime Anthems.
Debbie plays the biggest songs of the 70s, 80s and 90s.
Darren gets you home with the biggest songs of the 70s, 80s and 90s.
Rick plays the biggest songs of the 70s, 80s and 90s.
Andy Crane plays the biggest songs of the 70s, 80s and 90s.