BBC Asian Network - Asian Network - BBC Asian Network LIVE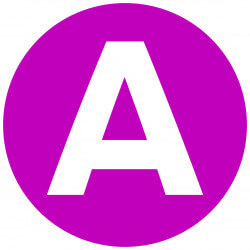 About BBC Asian Network
Listen to the internet radio of BBC Asian Network, which was launched in 1988 for the growing South Asian communities in the UK. The Asian Network cares about the Indian subcontinent's diaspora. The target audience is the younger (under 35) population of the South Asian origins of the Indian subcontinent (India, Pakistan, Sri Lanka, Bangladesh, Myanmar, Nepal, Maldives, etc.).
The programme language is primarily English, but occasionally the station provides native language contents in the schedule. The radio's playlist consisted of music from the target audience's cultural line, South Asian pop and even bhangra and bollywood included besides the South Asian rhythmic contemporary music like hip-hop, R&B and underground. In the means of information news, live events, conversations related to the South Asian communities are broadcasted. The station illuminates the weekdays between 7am and 10am with Nikita Kanda who leads the breakfast show with all-time good vibes, daily motivation with guests discussing various topics.

BBC Asian Network 's slogan: "Celebrating British Asian life, culture and music"
Do You see incomplete, outdated or incorrect information on our site? Do You think You know more about a radio? Help us, write to us on Facebook and in exchange we grant You advertisement free use of our site! :)
Contacts
Birmingham area

-

1458

AM
Leicestershire

-

837

AM
Peterborough area

-

1449

AM
Wolverhampton area

-

828

AM
The broadcast is available on the traditional analogue radio way, and also on the digital solutions like DAB Digital Radio and DigitalTV, we recommend the online radio stream.
DigitalTV: Freeview - Channel 709, Freesat - Channel 709, Sky - Channel 0119, Virgin - Channel 912
BBC Asian Network Frequency map















































Afro Diaspora Radio Online







More radios
BBC Asian Network comment box
This box is not read by the Radio's staff! So if You would like to ask for a song, or to send a word to the radio presenter, try the
Facebook Box
or
one of the contacts!
News about BBC Asian Network

07:03
Parampara Tandon - Chhor Denge

07:00
Amrit Maan & Dr Zeus - End (feat. Shortie Lil Lox)

06:56
Karan Aujla & Nave Suave - Click That B Kickin It (Yaar Jatt De)

06:53
NEWFACE - Azhaipaya (Remix) (feat. Maharani)


06:47
Garry Sandhu - Too Much

06:43
Ms Scandalous & Jaspinder Narula - Aaja Soniya

06:41
Steel Banglez - Your Lovin' (feat. Yxng Bane & MØ)

06:35
Ezu & Harshdeep Kaur - Jannat

06:32
Nikhil Beats & Xadi - Falling
Get older songs
00:00 -
Ankur Desai - 60 Minutes
It's a Brum ting!
We bring you a Commonwealth Games special!
Elnaaz Norouzi Drops In!
Bobby chats to his Friction Banger artist Elnaaz Norouzi about her new track La La Love!
03:00 -
DJ Limelight & Kan D Man
Harris J
DJ Limelight and Kan D Man are joined by Harris J.
05:00 -
The Everyday Hustle with Sonya Barlow
Commonwealth special: Securing deals in sport, with Ishveen Jolly
Sonya speaks to founder of Open Sponsorship, Ishveen Jolly.
06:00 -
Asian Network R&B
Nonstop Asian Network R&B bangers from RVHEEM, Zack Knight and Nayana IZ
Nonstop Asian Network R&B bangers from RVHEEM, Zack Knight and Nayana IZ.
07:00 -
Asian Network Breakfast
The Celina Sharma and Nikita Kanda Show
Celina Sharma takes over the hot seat with Nikita bringing you the biggest Breakfast bants
10:00 -
Asian Network Certified
with Nikita Kanda
The biggest certified mixes from the Asian Network.
That Sound Game
It's back! Noreen brightens up hump day with the radio game you know you love to play.
10/08/2022
The latest news from around the UK and around the world.
Khandaan's Choice
Noreen says it's your turn to take over, just make sure you choose a hot new tune!
14:00 -
Asian Network Certified
Throwbacks, with Noreen Khan
The biggest certified mixes from the Asian Network.
News, entertainment and music
Keeping you up to date with the biggest tracks, top stories, sport and entertainment news.
Friction's Kitchen!
Bobby plays Friction's Kitchen where he guesses what you're cooking in your kitchen!
20:00 -
DJ Limelight & Kan D Man
Dr Zeus, Coolie and TASHAN
DJ Limelight and Kan D Man are joined by Dr Zeus, Coolie and TASHAN.
22:00 -
Asian Network Takeover
Gracie T with a dembow mix
Gracie T with a fire dembow mix mashed with Asian vibes.