BBC Asian Network - Asian Network - BBC Asian Network LIVE
If the online broadcast of BBC Asian Network doesn't start, or lags,
please contact us on the
Contact page
, or try to find the error on the
Troubleshooting page
.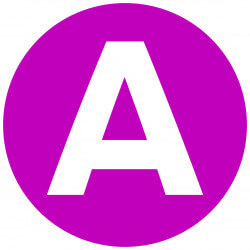 About BBC Asian Network
Listen to the internet radio of BBC Asian Network, which was launched in 1988 for the growing South Asian communities in the UK. The Asian Network cares about the Indian subcontinent's diaspora. The target audience is the younger (under 35) population of the South Asian origins of the Indian subcontinent (India, Pakistan, Sri Lanka, Bangladesh, Myanmar, Nepal, Maldives, etc.).
The programme language is primarily English, but occasionally the station provides native language contents in the schedule. The radio's playlist consisted of music from the target audience's cultural line, South Asian pop and even bhangra and bollywood included besides the South Asian rhythmic contemporary music like hip-hop, R&B and underground. In the means of information news, live events, conversations related to the South Asian communities are broadcasted. The station illuminates the weekdays between 7am and 10am with Nikita Kanda who leads the breakfast show with all-time good vibes, daily motivation with guests discussing various topics.

BBC Asian Network slogan: "Celebrating British Asian life, culture and music"
Do You see incomplete, outdated or incorrect information on our site? Do You think You know more about the radio? Help us, write to us on Facebook and in exchange we'll reward You with advertisement free use! :)
Contacts - Phone number, SMS, E-mail, Facebook etc.
Birmingham area

-

1458

AM
Leicestershire

-

837

AM
Peterborough area

-

1449

AM
Wolverhampton area

-

828

AM
The broadcast is available on the traditional analogue radio way, and also on the digital solutions like DAB Digital Radio and DigitalTV, we recommend the online radio stream.
DigitalTV: Freeview - Channel 709, Freesat - Channel 709, Sky - Channel 0119, Virgin - Channel 912
BBC Asian Network Frequency map
More radios
BBC Asian Network comment box
This box is not read by the radio's staff! So if You would like to ask for a song, or to send a word to the radio presenter, try the
Facebook box
or one of the
contacts
!
News about BBC Asian Network

15:01
Anik Khan & NISH - Man Down

14:58
Sidhu Moose Wala - Sohne Lagde (feat. The PropheC)

14:51
Taz Stereo Nation & Sarbjit Kaur - Boli Paa Mitran

14:47
The New Pardesi Music Machine - Nashay Diyie Band Botlay

14:41
B21 & Jassi Sidhu - Jaan

14:36
Kamal Heer - Nachne Nu Kare Mera Ji

14:32
Daljit Mattu & Ravi Bal - Captain Bhangre Da

14:27
Balwinder Safri - Put Sardaran De

14:24
Wreckx‐n‐Effect - Rump Shaker

14:23
Balwinder Safri - Aja Billo
Get older playlist
Essential Dance Floor Anthems
Dipps Bhamrah mixes up essential dance floor anthems.
Dance x Bhangra
Dipps Bhamrah serves up another essential SOS Bhangra Mix.
01:00 -
Asian Network Takeover
DJ Aza: Club bangers
DJ Aza is bringing the heat with nonstop club bangers from the States and India.
03:00 -
Panjabi Hit Squad
Bringing the club to your speakers!
There's a chance to play Mask Off and Club Hit Squad is open with a fire mix by Rav!
06:00 -
Gagan's Old Skool Mix
Karan Johar's Birthday Mix
Gagan goes old school in this Karan Johar Special!
06:30 -
Gagan's Old Skool Mix
Eurovision-inspired - Bollywood in Europe!
Head back in time with Gagan's special Old Skool Mix.
07:00 -
Asian Network R&B
Fateh, Jaz Dhami and Ali Sethi
Nonstop Asian Network bangers with Fateh, Jaz Dhami and Ali Sethi
08:00 -
Asian Network Breakfast
with SMASHBengali
SMASHBengali has you covered with all the tunes to get you in your Sunday feels.
10:00 -
Asian Network Certified
Throwbacks, with SMASHBengali
Relive those golden moments with Asian Network Certified Throwbacks.
Iconic Bollywood Guitar Songs
Gagan collates his ultimate bollywood guitar songs!
Bhangra Rhythms Unleashed
Dipps brings you Bhangra rhythms unleashed.
Actress Samira Mahi
The best in Bengali music and showbiz with Nadia.
Sunday Unwind
Unwind on a Sunday with music and entertainment with Kan D Man.
Tamil, South Indian and Sri Lankan beats!
Pritt has all the latest in Southern sounds with fresh tunes from Melvin, MC Sai and more.
Bollywood Bangers, IIFA Anthems
Noreen plays bangers from IIFA Award-winning films.
Global Beats, Anthems from Ms Scandalous, Ali Sethi & Tigerstyle
British Asian beats, banging bhangra, Bollywood sounds, classic Pakistani tracks and more.
23:00 -
Asian Network Chill
Soundtrack to your bedtime routine
The perfect playlist to soundtrack your bedtime routine, to kick back and relax.