BBC Asian Network - Asian Network - BBC Asian Network LIVE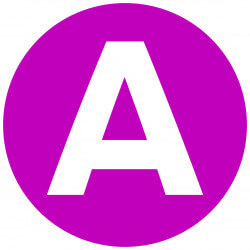 About BBC Asian Network
Listen to the internet radio of BBC Asian Network, which was launched in 1988 because the growing South Asian communities in the UK. The Asian Network cares about the Indian subcontinent's diaspora. The target audience is the younger (under 35) population of the South Asian origins of the Indian subcontinent (India, Pakistan, Sri Lanka, Bangladesh, Myanmar, Nepal, Maldives, etc.).
The programme language is primarily English, but occasionally the station provides native language contents in the schedule. The radio's playlist consisted of music from the target audience's cultural line, South Asian pop and even bhangra and bollywood included besides the South Asian rhythmic contemporary music like hip-hop, R&B and underground. In the means of information news, live events, conversations related to the South Asian communities are broadcasted. The station illuminites the weekdays between 7am and 10am with Harpz Kaur who leads the breakfast show with all-time good vibes, daily motivation, "Quiz With All The Rules!", sometimes with guests, often with comedians discussing various topics.
Do You see incomplete, outdated or incorrect information on our site? Do You think You know more about a radio? Help us, write to us on Facebook and in exchange we grant You advertisement free use of our site! :)
Contacts
Birmingham area

-

1458

AM
Leicestershire

-

837

AM
Peterborough area

-

1449

AM
Wolverhampton area

-

828

AM
The broadcast is available on the traditional analogue radio way, and also on the digital solutions like DAB Digital Radio and DigitalTV, we recommend the online radio stream.
DigitalTV: Freeview: Channel 709, Freesat: Channel 709, Sky: Channel 0119, Virgin: Channel 912
BBC Asian Network Frequency map
















































Afro Diaspora Radio Online






More radios
BBC Asian Network comment box
This box is not read by the Radio's staff! So if You would like to ask for a song, or to send a word to the radio presenter, try the
Facebook Box
or
one of the contacts!
News about BBC Asian Network

04:58
DesiFrenzy & Himmat Sandhu - Nachlai Goriye

04:53
Childish Gambino - 3005

04:50
Intense - Sahiba (feat. Simiran Kaur Dhadli)


04:41
Rahim Pardesi & Ezu - Rang

04:38
Garry Sandhu - Like U (Tere Jaisi)

04:36
AP Dhillon & Gurinder Gill - Desires

04:32
PARTYNEXTDOOR - Loyal (feat. Drake)

04:29
King Combs - Love You Better (feat. Chris Brown)

04:27
AP Dhillon, Gurinder Gill, Shinda Kahlon & Gminxr - Insane (2NV Funky House Remix)
Get older songs
00:00 -
Asian Network Beats
23/06/2022
Nonstop Asian Network bangers!
Zindabaaaad!
Bobby reps your ends with a Zindabad shoutout and brings a special hand-picked playlist.
03:00 -
Asian Network Takeover
2NV taking it worldwide baby
2NV with his Worldwide Tour Mix, bringing all the international brown vibes.
Madhuri Dixit
In this highlights episode, catch-up with Haroon's chat with superstar Madhuri Dixit!
06:00 -
Asian Network Chill
Sad Boi Hours
Serena brings you a Sad Boi Hours special getting you into the mood.
07:00 -
Asian Network Breakfast
with Nadia Ali
Nadia Ali's got your Tuesday covered with all the best in bhangra and British Asian pop!
10:00 -
Asian Network Certified
with Nadia Ali
The biggest certified mixes from the Asian Network.
Noreen's in the know
Noreen's dropping nothing but gems for the Khandaan fam.
28/06/2022
The latest news from around the UK and around the world.
Straight up Khandaan
Noreen's putting you in the hot seat. Fire tunes only for the Khandaan Takeover!
14:00 -
Asian Network Certified
Throwbacks, with Noreen Khan
The biggest certified mixes from the Asian Network.
News, entertainment and music
Keeping you up to date with the biggest tracks, top stories, sport and entertainment news.
New Asian beats
Bobby has his weekly update of brand new music on the scene.
20:00 -
BBC Introducing on the Asian Network with Jasmine Takhar
28/06/2022
Bringing you the best new, unsigned and under the radar British Asian music.
28/06/2022
AJD drops a huge mix packed with massive party anthems.
Arabian flavours
AJD has prepared 30 minutes of total energy and vibes!
23:00 -
Asian Network Fresh
24/06/2022
Brand new sounds from the Asian Network.