BBC Asian Network - Asian Network - BBC Asian Network LIVE
If the online broadcast of BBC Asian Network doesn't start, or lags,
please contact us on the
Contact page
, or try to find the error on the
Troubleshooting page
.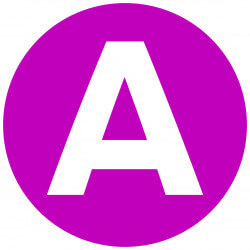 About BBC Asian Network
Listen to the internet radio of BBC Asian Network live, launched in 1988 to cater to the growing South Asian communities in the UK. The Asian Network is dedicated to the diaspora from the Indian subcontinent, with a target audience of young individuals (under 35) of South Asian origin, hailing from countries such as India, Pakistan, Sri Lanka, Bangladesh, Myanmar, Nepal, Maldives, and more. While the primary language of the programmes is English, the station occasionally offers content in native languages as well. The radio's playlist features music that reflects the cultural preferences of the target audience, including South Asian pop, bhangra, and Bollywood, in addition to South Asian rhythmic contemporary music like hip-hop, R&B, and underground genres. In terms of information, the station broadcasts news, live events, and conversations related to South Asian communities. Weekdays from 7am to 10am, Kan D Man leads the breakfast show, infusing it with positive vibes and daily motivation, the show also features guest discussions on various topics.

BBC Asian Network slogan: "Celebrating British Asian life, culture and music"
Do you see incomplete, outdated or incorrect information on our site? Do you think You know more about the radio? Help us, write to us on Facebook and in exchange we'll reward you with advertisement free use! :)
Contacts - Phone number, SMS, E-mail, Facebook etc.
Derbyshire

-

1116

AM
East Midlands

-

837

AM
North Cambridgeshire

-

1449

AM
Peterborough

-

1449

AM
West Midlands

-

828 AM, 1458 AM

FM
BBC Asian Network Frequency map
More radios
BBC Asian Network comment box
This box is not read by the radio's staff! So, if you would like to ask for a song, or send a word to the radio presenter, try one of the
contacts
!
News about BBC Asian Network

08:35
Diljit Dosanjh - Jatt Vailly

08:28
Jaz Dhami & Ikka - Yaad

08:22
Anirudh Ravichander & Priya Mali - Hayyoda

08:18
Mo Khan - I Don't Mind (feat. Mutya Buena)

08:14
Diljit Dosanjh - Jatt Vailly

08:09
Ikky, Amrit Maan & Garry Sandhu - 80 90


08:03
Neha Kakkar, Dhvani Bhanusali & Ikka - Dilbar

07:58
Diljit Dosanjh - Case

07:55
Nora Fatehi & Rayvanny - Pepeta
Get older playlist
00:00 -
Asian Network News Presents
Indian comedian Zakir Khan
Ankur catches up with one of India's famous comics Zakir Khan and other emerging talent!
Energy boosters
Experience a musical energy boost with AJD.
DJ Kizzi sits in bringing you party vibes on your Thursday night!
Your Thursday night party from DJ Kizzi.
05:00 -
The Everyday Hustle with Sonya Barlow
Jag Singh sits in
Finance, money and tech man Jag Singh sits in and catches up with Vijay Singh.
06:00 -
Asian Network Beats
30/11/2023
Nonstop Asian Network bangers!
07:00 -
Asian Network Breakfast
with Nikita Kanda
It's time for your favourite shopping game of Check Out & get your requests in You Selecta
10:00 -
Asian Network Certified
with Nikita Kanda
The biggest certified mixes from the Asian Network.
The Vault
SMASH is in for Haroon and heads to the Vault to pick out a Bollywood gem to spin for you.
30/11/2023
The latest news from around the UK and around the world.
Current and classic tunes
SMASH is in for Haroon with big current and classic tunes to keep you company
14:00 -
Asian Network Certified
Throwbacks, with SMASHBengali
Asian Network Certified Throwback bangers! Big anthems you haven't heard in ages!
30/11/2023
Keeping you up to date with the biggest tracks, top stories, sport and entertainment news.
Dipps Bhamrah sits in
Dipps Bhamrah sits in and brings the weekend in early!
Straight R&B bangers!
Your Thursday night party from DJ Nish and it's all about R&B bangers!
22:00 -
The Shisha Lounge Mix with DJ Limelight
DJ Aymoune and Riar Saab bangers!
DJ Limelight serves up another special Shisha Lounge Mix.
22:30 -
The Shisha Lounge Mix with DJ Limelight
Dystinct Vs. Ashafar Shisha Lounge Mix!
DJ Limelight serves up another special Shisha Lounge Mix.
23:00 -
Asian Network Chill
Bhavnisha's laid-back lo-fi
Bhavnisha really slows things down with some specially selected laid-back lo-fi beats.