BBC Asian Network - Asian Network - BBC Asian Network LIVE
If the online broadcast of BBC Asian Network doesn't start, or lags,
please contact us on the
Contact page
, or try to find the error on the
Troubleshooting page
.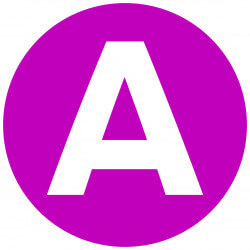 About BBC Asian Network
Listen to the internet radio of BBC Asian Network, which was launched in 1988 for the growing South Asian communities in the UK. The Asian Network cares about the Indian subcontinent's diaspora. The target audience is the younger (under 35) population of the South Asian origins of the Indian subcontinent (India, Pakistan, Sri Lanka, Bangladesh, Myanmar, Nepal, Maldives, etc.).
The programme language is primarily English, but occasionally the station provides native language contents in the schedule. The radio's playlist consisted of music from the target audience's cultural line, South Asian pop and even bhangra and bollywood included besides the South Asian rhythmic contemporary music like hip-hop, R&B and underground. In the means of information news, live events, conversations related to the South Asian communities are broadcasted. The station illuminates the weekdays between 7am and 10am with Nikita Kanda who leads the breakfast show with all-time good vibes, daily motivation with guests discussing various topics.

BBC Asian Network slogan: "Celebrating British Asian life, culture and music"
Do You see incomplete, outdated or incorrect information on our site? Do You think You know more about the radio? Help us, write to us on Facebook and in exchange we'll reward You with advertisement free use! :)
Contacts - Phone number, SMS, E-mail, Facebook etc.
Birmingham area

-

1458

AM
Leicestershire

-

837

AM
Peterborough area

-

1449

AM
Wolverhampton area

-

828

AM
The broadcast is available on the traditional analogue radio way, and also on the digital solutions like DAB Digital Radio and DigitalTV, we recommend the online radio stream.
DigitalTV: Freeview - Channel 709, Freesat - Channel 709, Sky - Channel 0119, Virgin - Channel 912
BBC Asian Network Frequency map
















































Afro Diaspora Radio Online






More radios
BBC Asian Network comment box
This box is not read by the Radio's staff! So if You would like to ask for a song, or to send a word to the radio presenter, try the
Facebook box
or one of the
contacts
!
News about BBC Asian Network

13:28
Babbu - Gaddi Red Challenger

13:25
Stormzy - Hide & Seek

13:21
F1rstman & Smahlo - Yaad Meri

13:17
Akull, Static, Ben El, Lisa Mishra & Mellow D - Gadbadi (Na Na Na Na Na)

13:12
DJ LYAN, Kanika Kapoor, Arjun, Mumzy Stranger & Nish - After Party

13:05
Panjabi MC & Ashok Gill - Fulvargi

13:03
Priya Ragu - Lockdown

13:01
Bilal Saeed - The Umbrella Song (feat. Fateh)

12:57
Adnan Sami - Meter Down

12:54
Amar Jalal, Faridkot, Harjot Kaur, Tanishk Bagchi & Yohani - Jehda Nasha
Get older playlist
00:00 -
Desi Dancefloor Mix
DJ Jas Sampla
Panjabi Hit Squad deliver a special Desi Dancefloor Mix courtesy of DJ Jas Sampla!
00:30 -
Desi Dancefloor Mix
DJ Jamz
Panjabi Hit Squad deliver a special Desi Dancefloor Mix courtesy of DJ Jamz!.
01:00 -
Pure Spice with DJ Manara
Kizzi's Krossover
Manara is away, but Kizzi's got big bangers to play.
04:00 -
Asian Network Fresh
Hear new music from Jaz Dhami, F1rstman, Lisa Mishra and more!
Brand new sounds from the Asian Network from Jaz Dhami, F1rstman, Lisa Mishra and more!
05:00 -
Ankur Desai - 60 Minutes
World Cup Controversy & Rishi Sunak
World Cup Controversy and Rishi Sunak.
06:00 -
Asian Network's Love Friday Mix
Virdi Mazaria
Virdi Mazaria has you covered in the Love Friday Mix!
06:30 -
Asian Network's Love Friday Mix
Dipps Bhamrah
Dipps Bhamrah takes charge of the Love Friday Mix with a Punjabi garage feel.
07:00 -
Asian Network at 20
2011
Celebrating 20 years of Asian Network with back-to-back bangers from the year 2011.
08:00 -
Asian Network Breakfast
with SMASHBengali
SMASH asks the public, 'How would you celebrate if you scored at the World Cup?'
10:00 -
Asian Network Certified
with SMASHBengali
SMASHBengali brings you Asian Network Certified flavours from across the spectrum!
11:00 -
Beyond Bollywood with Haroon Rashid
Maniesh Paul
Maniesh Paul chats about turning from host to actor, and his celeb mate surprises Haroon!
13:00 -
Nikita Kanda & Mistah Islah
World Cup mania!
Mistah Islah and Mehreen Baig have got your Saturday afternoon covered!
Spinning your requests
Nayha plays your favourite throwback requests, so let her know what you want to hear.
18:00 -
Panjabi Hit Squad
Mask Off and Club Hit Squad
The biggest hip-hop, Bollywood and bhangra anthems with Dee and Rav.
21:00 -
Pure Spice with DJ Manara
Football frenzy: worldwide worldies!
The Queen of the Blend in charge of the World Cup music? Shades On for heavy dubplates.