SAM FM - SAM FM Bristol - SAM FM Radio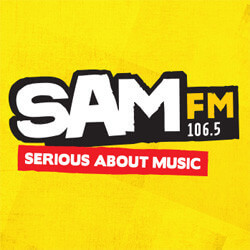 About SAM FM
Contacts
Bath

-

106.5

FM
Bournemouth

-

106.6

FM
Bristol

-

106.5

FM
Bristol area

-

106.5

FM
Somerset

-

106.5

FM
The broadcast is available on the traditional analogue radio way in Bristol area, and also on the digital solutions like DAB Digital Radio, we recommend the online radio stream.
SAM FM Frequency map
















































Afro Diaspora Radio Online






More radios
SAM FM comment box
This box is not read by the Radio's staff! So if You would like to ask for a song, or to send a word to the radio presenter, try the
Facebook box
or one of the
contacts!
News about SAM FM
Recommended Radios
00:00 -
Sam FM through the night
Sam FM plays REAL music all night long
06:00 -
Sam FM Breakfast with Kam Kelly
Start your day with Kam Kelly at Breakfast... home to the best music, and the most up to date travel information for Bristol.
10:00 -
Daytimes with Mark Franklin
Mark Franklin brightens up your day with REAL music through your workday... and no repeats!
15:00 -
Drivetime with Downsy
Join Downsy as he gets you home with REAL music, the most up-to-date travel for Bristol, and a whole hour of 80's from 6pm!
19:00 -
Sam FM in the evening
Hey! We're SAM FM, getting serious about music throughout the evening.
23:00 -
Sam FM through the night
Sam FM plays REAL music all night long