Radio Caroline - Radio Caroline Flashback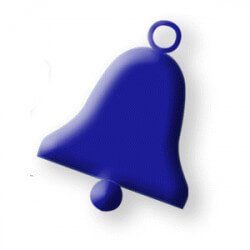 Radio Caroline - 128 Kbps
About Radio Caroline
Contacts - Phone number, SMS, E-mail, Facebook etc.
Radio Caroline frequencies
United Kingdom

-

648

AM
You can listen to Radio Caroline on the traditional analogue AM frequency and on the digital solutions like DAB in the UK, and without territorial restrictions by its online radio stream.
More radios
Radio Caroline comment box
This box is not read by the radio's staff! So, if you would like to ask for a song, or send a word to the radio presenter, try one of the
contacts
!
News about Radio Caroline

11:00
Bob Dylan - Positively 4th Street

10:53
The Clash - Bank Robber

10:50
Bombay Bicycle Club - Turn The World On

10:45
The Beautiful South - Song For Whoever

10:42
KT Tunstall - Suddenly I See

10:37
Chris de Burgh - High On Emotion

10:32
Peter Frampton Band - Me And My Guitar

10:32
Howard Jones - What Is Love?

10:26
Exile - Rough Around the Edges

Get older playlist
00:00 -
The Mellow Show with Gary Ziepe
An eclectic mix of laid back tracks across time and genres
01:00 -
Top Fifteen Replay
A repeat of the Top 15 Show first heard yesterday morning at 9am.
02:00 -
Continuous Caroline Music
A selection of music from the past five decades
Terry started in broadcasting in 1979 at a talking newspaper for the visually impaired, then he spent a few years at Dudley and District Hospital Broadcasting. He did a few shows on Beacon 303 and BRMB, including joint shows with Gordon Astley, Mike Baker and Roger Day, and some gigs with KKJ, and at the age of 18 was being considered for a full time role in ILR but his dad said "Son, go and get a proper job". So in 1983 Terry moved to Coventry and became an apprentice at GEC. To make extra money he became a nightclub DJ, and for fun he was involved with 2 pirate stations in Coventry: Segway Sound and City FM. Terry had always been obsessed with pirate radio, and in those early Coventry days he listened to Radio Caroline and Laser 558 from afar, dreaming of a day when he could fulfil his dream of presenting on Radio Caroline. And that was that. Until COVID came along. Like everyone else Terry was locked down and had more time on his hands. Encouraged by his better half Clair, he started putting shows together, he published them on Mixcloud to great reviews, he got picked up by a UK based internet radio station and did 6 months of "Terry's Real Gold" live radio every weekend. He also became the presenter of the syndicated Retro Charts weekly countdown. At last, some 42 years after starting out in radio, he felt confident enough to approach Radio Caroline, and here he is, finally fulfilling his dream! Terry presents the early breakfast show each weekday morning from 6am to 7am.
Tony started out as a disc jockey on the London club circuit. His first job in commercial radio was at Beacon Radio in the Midlands, broadcasting from Wolverhampton to the West Midlands and Shropshire. His 'Prince of Darkness' overnights became cult listening! He moved to early evenings and then to Afternoon Drive. In the 1980's, Tony interviewed virtually every major music artist from both sides of the Atlantic. His love of US Top 40 radio led to stints across 'the Pond' on WTIC in Hartford, Connecticut, WSPK New York and Q106 in San Diego. After Beacon, he went to BRMB, followed by Buzz FM in Birmingham and MFM in Cheshire. He was then chosen to launch and run a new station - Sunshine 855 - based in Shropshire. Eventually, the lure of California sunshine took him back across the Atlantic to Los Angeles. After a stint on radio station KBBY, he ended up doing what everyone does when they come to LA – working in Hollywood! He founded his own entertainment news agency and since 1996, he's run a successful company supplying celebrity interviews and movie coverage to major TV, Radio and New Media outlets around the world. He can now add virtually every major Hollywood star to his list of interviewees! When the chance came to do a Breakfast Show from Los Angeles for Radio Caroline, Tony didn't hesitate and he looks forward to sharing his tales from the Hollywood Hills with Caroline listeners every weekday morning.
A Caroline listener's music selection - see 'Top Fifteens' page for details.
Born in Croydon, South London, Pat was smitten by the radio bug 14 years later whereby he was forced to launch his own station via a pair of walkie-talkies. His parents, sisters and the cat may have been his only listeners, but it was a start. A while later he moved onto landbased pirate radio, firstly with the legendary Radio Jackie, then Radio Kaleidoscope which gained a reputation of being one of the most regular and professional pirates in London. After Kaleidoscope closed in 1976 some of its staff set up a radio service at The London Hospital, Whitechapel and Pat spent many years there as presenter, engineer and later programme director. In 1996 he spent some time finding out about life outside radio, however the pull of radio was too much, and after 5 years in the wilderness he returned to radio as part of the Radio Caroline team. Pat can currently be heard on Monday, Thursday and Sundays mornings 10am - 2pm. Pat has also presented for the present day Radio Jackie in South West London, and a number of Restricted Service Licence stations and is currently working as a web and app developer.
Radio Caroline has been in my soul ever since the heady days of the 1960s. Its rich history is a blend of adventure and drama but most of all, over the years it has been about the music.I got involved with the Station, behind the scenes, many years ago but was only able to become a presenter after retiring from the 9 to 5 routine and if gives me a thrill every time that I sit down to do a show.Looking back over the past six decades, the width and depth of popular music styles and simply the amount of choice is immense. That is what makes choosing the music that I play both challenging and great fun. Caroline is known as a rock music station but after all these years, the term 'rock' means different things to different people. So, I try to include 'nuggets' that could be long forgotten tracks by established UK or US artists, through more familiar tracks of many different styles and current material from the 'Caroline Countdown of Album Sounds'. My personal music tastes are eclectic so, musically, the programme can include anything so long as it is bright, up tempo and ranges from classic rock, through psyche and punk to soul, ska and Motown. If it rocks, I'll play it.
17:00 -
Ray Clark (Sitting in)
After a number of boat trips out to the North Sea in the 70's and 80's Ray eventually stayed and broadcast on Caroline 558 as Mick Williams – a name he'd 'borrowed' from a friend. Since then he's enjoyed a successful career in radio, that continues to this day, but now he's more selective about where he works. Ray has been involved with several radio stations as presenter, running some, winning the licence for one of them, producing documentaries and gaining a few industry awards He is one of the few people to have presented the breakfast show on 'pirate', commercial, American and BBC radio.
19:00 -
Josh Holmes-Bright
Our youngest presenter, Josh has been presenting on Caroline Community Radio and prides himself in having a music taste different to most of his friends. Josh loves older music – in particular Queen who are his all-time favourites – and other classics from the 60's to the 90's. Whilst he prefers music that's older than him, Josh likes to discover new music that he likes too. He also enjoys spending time watching films and stand-up comedy, or anything that can make him laugh. He believes that if his show can make one person's day better then he has achieved his goal and if he can make even more people happy then that's an added bonus.
Although Tim can just remember Radio Caroline's arrival in 1964 it was the later album format that had the biggest influence on his music taste. In 1989 he was able to give practical help to the station after hearing about the Dutch raid, and felt he could offer his services a Production Engineer who had access to much surplus equipment. He is still supplying the ship with goods and services today! His first on-air experience was for Pirate BBC Essex on the LV 18 as a co-presenter. It was here he met Radio Caroline's John Patrick who would become a mentor. Tim's first show for Caroline was early in 2004 where he was able to bring his passion for music to the air. He has also sat-in for Rob Leighton during Rob's spells of illness – they had similar tastes so this was a pleasurable experience. Tim's own show Magic Carpet Ride has more of a Classic Rock slant – somewhat reminiscent of the old Overdrive shows.Tim's taste takes in AOR through to medium heavy Symphonic Goth. Amongst his favourites are Mostly Autumn, Epica, Nightwish, After Forever, Pendragon and Evanescence. He believes Caroline's should continue playing the album rock other stations ignore and is happy to fit in listeners choices around his. Even if it means spending time tracking down the more obscure track to play the following week.