Wave 105 - Wave 105 LIVE - Wave 105 Radio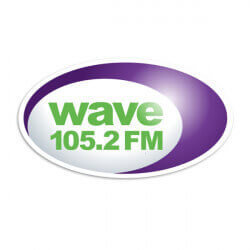 About Wave 105
Listen to the internet radio of Wave 105 live, which is Bauer Radio Ltd.'s regional commercial radio station, member of the Planet Radio station group. Launched in 1998, in it's more than two decade of broadcasting, has been always enthusiastic in reflecting the lifelike viewpoint of Central South of England's people. The commitment in being real connection with its listeners made Wave more successful than it could be expected from a regional radio.
Besides the carefully selected pop and rock hits filled playlist, Wave 105 brings a wider scale of news into its schedule than the mainly music oriented rivals, concentrating on the news about the territory of South Coast, travel-traffic info, weather reports, and more national and international news expand the informational supply.
The broadcaster brings double breakfast shows on weekdays. The early breakfast shows are led by Gary Parker from 4am to 6am, followed by Rick Jackson's breakfast show between 6am and 9am. The weekends' early breakfasts from 5am to 7am are under the command of Tim Allen from 5am to 7am on Saturday and Sunday.

Wave 105 's slogan: "The South's Best Variety of Hits"
Do You see incomplete, outdated or incorrect information on our site? Do You think You know more about a radio? Help us, write to us on Facebook and in exchange we grant You advertisement free use of our site! :)
Contacts
Bournemouth area

-

105.8

FM
South Hampshire

-

105.2

FM
West Sussex

-

105.2

FM
Wight

-

105.2

FM
The broadcast is available on the traditional analogue radio way, and also on the digital solutions like DAB Digital Radio, we recommend the online radio stream.
Wave 105 Frequency map






















































More radios
Wave 105 comment box
This box is not read by the Radio's staff! So if You would like to ask for a song, or to send a word to the radio presenter, try the
Facebook Box
or
one of the contacts!
News about Wave 105
Opinion: UK commercial radio presenter numbers could drop by more than 250
With news that Global is to introduce networked breakfast shows and have just a handful of local drive shows across Capital, Heart and Smooth, RadioToday's Stuart Clarkson has done the maths on what it means for presenter roles across commercial radio. Our exclusive figures show that presenter numbers could drop by more than 250 if both Global and Bauer take full advantage of the recent changes in localness guidelines from Ofcom.
More >>
radiotoday.co.uk - 26.02.2019

17:27
David Bowie - Changes

17:21
Miley Cyrus - Midnight Sky

17:15
They Might Be Giants - Birdhouse In Your Soul

17:06
Dexys Midnight Runners - Come On Eileen

16:56
The Weeknd and Ariana Grande - Save Your Tears

16:50
Elvis Presley - Suspicious Minds

16:38
Adam and The Ants - Antmusic


16:27
George Ezra - Budapest

16:21
Aerosmith - I Don't Want To Miss A Thing
Get older songs
The south's best variety of hits through the night.
04:00 -
Gary Parker's Early Breakfast
The south's best variety of hits for early risers.
05:30 -
Rick Jackson at Breakfast
The south's best way to wake up.
What's the year? Call 01489481052.
The south's best variety of hits.
Choose 'The Greatest' and play Universally Challenged after 5.30pm.
19:00 -
The Evening Golden Hour
An hour of songs from tonight's mystery year.
20:00 -
Andy Jackson's Evening Show
With The Evening Question at 8pm, Back to the 90s after 9pm, and at 10pm, The Top 50 biggest selling singles of each decade from 50 to number 1