Wave 105 - Wave 105 LIVE - Wave 105 Radio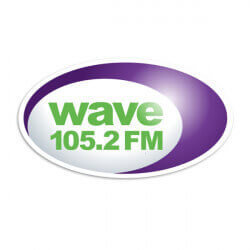 About Wave 105
Listen to the internet radio of Wave 105 live, a regional commercial radio station owned by Bauer Radio Ltd. It is also a member of the Planet Radio station group. Launched in 1998, over its more than two decades of broadcasting, Wave 105 Radio has consistently strived to embody the lifelike perspective of the people in Central South England. Its unwavering commitment to establishing a genuine connection with its listeners has propelled Wave 105 to greater success than one might expect from a regional radio station. In addition to its thoughtfully curated playlist featuring pop and rock hits, the station integrates a broader scope of news into its schedule compared to its primarily music-oriented competitors. It places a strong focus on news from the South Coast region, travel and traffic information, weather reports, and extends its coverage to national and international news, enriching its information offerings. The broadcaster hosts dual breakfast shows on weekdays. The early breakfast shows are hosted by Gary Parker from 4am to 5:30am, followed by Rick Jackson's breakfast show, which airs from 5:30am to 9am."

Wave 105 slogan: "The South's Best Variety of Hits"
Do you see incomplete, outdated or incorrect information on our site? Do you think You know more about the radio? Help us, write to us on Facebook and in exchange we'll reward you with advertisement free use! :)
Contacts - Phone number, SMS, E-mail, Facebook etc.
More radios
Wave 105 comment box
This box is not read by the radio's staff! So, if you would like to ask for a song, or send a word to the radio presenter, try one of the
contacts
!
News about Wave 105
Opinion: UK commercial radio presenter numbers could drop by more than 250
With news that Global is to introduce networked breakfast shows and have just a handful of local drive shows across Capital, Heart and Smooth, RadioToday's Stuart Clarkson has done the maths on what it means for presenter roles across commercial radio. Our exclusive figures show that presenter numbers could drop by more than 250 if both Global and Bauer take full advantage of the recent changes in localness guidelines from Ofcom.
More >>
radiotoday.co.uk - 26.02.2019

12:54
James Blunt - Beside You

12:50
Roachford - Cuddly Toy

12:46
The Fray - How To Save A Life

12:38
Noel Gallaghers High Flying Birds - Open The Door, See What You Find


12:31
Queen - You're My Best Friend

12:27
Jonas Blue ft. Dakota - Fast Car

12:23
Shalamar - A Night To Remember


12:11
Jason Mraz - I'm Yours
Get older playlist
The south's best variety of hits.
04:00 -
Gary Parker's Early Breakfast
The south's best variety of hits for early risers.
05:30 -
Rick Jackson at Breakfast
The south's best way to wake up.
Can you guess the mystery year?
Choose 'The Greatest' and play Universally Challenged after 5.30pm.
Can you guess the mystery year?
20:00 -
Andy Jackson's Evening Show
With Back to the 90s after 9pm, and at 10pm, The A-Z of Music.