Scala Radio LIVE - Scala LIVE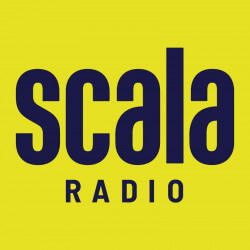 About Scala Radio
Listen online to the internet radio of Scala Radio live here, on UKRadioLive!
Scala Radio launched in 2019 as Bauer Radio Ltd.'s nationally broadcasted and digitally distributed classical music station. Scala radio has 249.000 weekly listeners in the UK.
The presenters of Scala Radio among others are Simon Mayo, Charles Nove, Angellica Bell, Sam Hughes, Mark Forrest, Goldie, Emma Kenny, Mark Kermode and Chris Rogers.
Scala Radio is in the ownership of Bauer Radio Ltd., and part of the Planet Radio station group.

Scala Radio music genre: classic

Scala Radio availability: Scala Radio is not available on the traditional analogue way, but by the digital solutions nationally available by DAB Digital Radio and by the online distribution, we recommend the online radio stream.

DAB Digital Radio: Scala Radio (UK)

Scala Radio 's slogan: "Classical Music for Modern Life"
Contacts






















































Scala Radio comment box
This box is not read by the Radio's staff! So if You would like to ask for a song, or to send a word to the radio presenter, try the
Facebook Box
or
one of the contacts!
News about Scala Radio