Scala Radio - Scala Radio LIVE - Radio Scala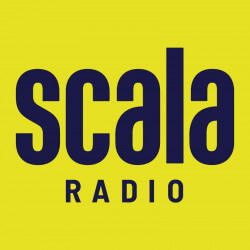 About Scala Radio
Listen to the internet radio of Scala Radio live, which launched in 2019 as Bauer Radio Ltd.'s nationally broadcasted and digitally distributed classical music station. The station is in the ownership of Bauer Radio Ltd., and part of the Planet Radio station group.
The radio's mission is to bring fresh air to the classical music broadcasters' class. To reach that noble goal, Scala Radio playlist is built from not just the traditional classic music, but also brings movie and game soundtracks, and new discoveries, new releases from the classical genre. The radio aims to be interactive, so Scala Radio schedule brings programmes which play requests from the listeners, and the tune kit of the radio is diversified further because atmospheric ambient music, and birdsongs are aired in some special programmes.
The presenters of the station are Simon Mayo, Charles Nove, Penny Smith, Angellica Bell, Hannah Cox, Sam Hughes, Mark Forrest, Mark Kermode, Charlie Higson, Luci Holland, Jack Pepper, Jamie Crick, Anne Frankensteins and Alexis Ffrench.

Scala Radio 's slogan: "Classical Music for Modern Life"
Do You see incomplete, outdated or incorrect information on our site? Do You think You know more about a radio? Help us, write to us on Facebook and in exchange we grant You advertisement free use of our site! :)
Contacts
The broadcast is not available on the traditional analogue way, but by the digital solutions nationally on DAB Digital Radio, and via the internet without territorial restrictions, we recommend the online radio stream.






















































More radios
Scala Radio comment box
This box is not read by the Radio's staff! So if You would like to ask for a song, or to send a word to the radio presenter, try the
Facebook Box
or
one of the contacts!
News about Scala Radio

17:54
Vitamin String Quartet - Dua Lipa - Don't Start Now

17:49
Scala and Kolacny Brothers - U2 - With or Without You

17:47
The King's Singers - Paul Simon - April Come She Will

17:41
Gabriele Baldocci - Queen - Save Me / We Are The Champions / Don't Stop Me Now

17:38
Music Lab Collective - Billie Eilish - No Time To Die

17:34
Jonny May - Mark Ronson - Uptown Funk

17:26
Brooklyn Duo - Coldplay - The Scientist

17:22
Gareth Malone's Great British Home Chorus - Keane - Somewhere Only We Know

17:18
Maxence Cyrin - Beyonce - Crazy In Love

17:14
Bastille, Studio Orchestra - Bastille - Pompeii
Get older songs
Non-stop music to take you through the night. Follow @ScalaRadio on Facebook, Twitter and Instagram for more information.
Start your day in the most peaceful way with calming music, birdsong and atmospheric sounds.
Jamie Crick eases you into your Sunday morning with a bright and gentle selection of music. Follow @ScalaRadio on Facebook, Twitter and Instagram for more info.
Join Angellica Bell and special guests from the world of music and entertainment. She will also share her favourite recipes and listener requests.
13:00 -
Anne Frankenstein
Join Anne Frankenstein for a laid-back Sunday lunch of classical and classically-inspired music. Follow @ScalaRadio on Facebook, Twitter and Inst for more info.
Alexis plays a handpicked playlist of classical and classically-inspired music gems from inspirational recordings of the great masters to contemporary discoveries - Shostakovich to Beastie Boys.
17:00 -
The Scala Jukebox
Enjoy pop and rock songs with a classical twist from Sam Hughes on Scala Radio. For more music and station news, follow @ScalaRadio on Facebook, Twitter and Instagram.
18:00 -
My Life in Live Music
My Life in Live Music is a new series celebrating the proposed re-opening of the concert halls on May 17th. Each week, a musician will share the pieces that have had particular significance to them.
20:00 -
Sunday Night Scala
Round off your weekend and get ready for the week ahead with a classical concert with Darren Redick. Follow us at Scala Radio
22:00 -
Luci Holland - The Console
Composer, arranger and sound artist Luci Holland selects an hour of new, popular and emerging game scores in the UK's first weekly video game music show on national radio.
Atmospheric music to serenade you through your week, from serene classics to popular hits. For more info and music news, follow Scala Radio on Facebook, Twitter and Instagram.