Red Rose Radio - Red Rose Radio LIVE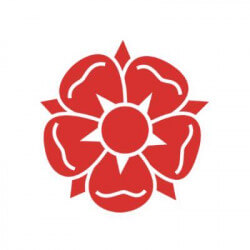 Red Rose Radio - 192 Kbps
About Red Rose Radio
Contacts - Phone number, SMS, E-mail, Facebook etc.
More radios
Red Rose Radio comment box
This box is not read by the radio's staff! So if You would like to ask for a song, or to send a word to the radio presenter, try the
Facebook box
or one of the
contacts
!
News about Red Rose Radio
Alton Andrews signs up for the new Red Rose Radio
Former original Red Rose Radio and Radio Luxembourg presenter Alton Andrews is joining the new Red Rose Radio digital service. He'll be presenting Saturday Mornings from 10am will 1pm on the station, which is currently on DAB in Blackpool...
More >>
radiotoday.co.uk - 27.02.2023

13:18
KIM APPLEBY - G.L.A.D.

13:01
STEVE & JAMIE - Steve Royle & Jamie Sutherland

12:57
BADFINGER - Day After Day

12:53
JANET KAY - Silly Games

12:49
ETERNAL - Just A Step From Heaven

12:45
FLASH AND THE PAN - Waiting For A Train

12:42
CULTURE CLUB - Church Of The Poison Mind

12:37
MCFLY - God Of Rock & Roll

12:34
BRYAN FERRY - The Price Of Love

12:30
STRAY CATS - Stray Cat Strut
Get older playlist
00:00 -
Greatest Hits USA
08:00 -
Gary King – Totally 90s
13:00 -
Steve Royle & Jamie Sutherland
17:00 -
Gary King – Totally 80s
22:00 -
BIG American Jukebox