Red Rose Radio - Red Rose Radio LIVE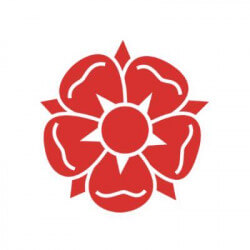 Red Rose Radio - 192 Kbps
About Red Rose Radio
Contacts - Phone number, SMS, E-mail, Facebook etc.
More radios
Red Rose Radio comment box
This box is not read by the radio's staff! So, if you would like to ask for a song, or send a word to the radio presenter, try one of the
contacts
!
News about Red Rose Radio
Alton Andrews signs up for the new Red Rose Radio
Former original Red Rose Radio and Radio Luxembourg presenter Alton Andrews is joining the new Red Rose Radio digital service. He'll be presenting Saturday Mornings from 10am will 1pm on the station, which is currently on DAB in Blackpool...
More >>
radiotoday.co.uk - 27.02.2023

13:18
ROBERT PALMER - Every Kinda People

13:14
Lady Gaga - Poker Face

13:10
MURRAY HEAD - One Night In Bangkok

13:07
SWEET DREAMS - Honey Honey

13:03
STEPHEN BISHOP - It Might Be You

12:59
LEVEL 42 - Something About You

12:55
SWITCH DISCO, ELLA HENDERSON & ROBERT MILES - React

12:51
SQUEEZE - Pulling Mussels (From The Shell)

12:47
SIMPLY RED - Ain't That A lot Of Love

12:42
HAZELL DEAN - Who's Leaving Who
Get older playlist
22:00 -
BIG American Jukebox