Northsound 1 - Northsound - Northsound 2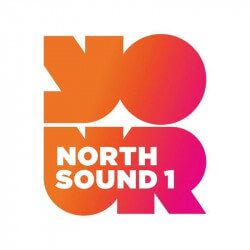 About Northsound 1
Listen live to the internet radio of Northsound 1 live, which made its debut in 1981 as the inaugural commercial local radio station serving the North-East Scotland community. The station is owned by Bauer Radio Ltd., and member of Bauer's Hits Radio Network, and a vital part of the Planet Radio station fleet. North Sound One operates primarily as a constant music, lifestyle, and information hub for the people of North-East Scotland. It features the most beloved songs of the past two decades, daily uplifting phone-in programmes, as well as Scotland-focused news, sports updates, travel-traffic information, and weather reports. The radio consistently holds competitions through the Northsound 1 Cash Register, granting listeners the chance to win money and a variety of prizes. The schedule incorporates elements of networked programming from Bauer's Hits Radio Network. For instance, "The Hits UK Chart," hosted by Sam Thompson, Bauer's proprietary chart show featuring the top 40 hottest songs, and it is broadcast from 4pm to 7pm on Sundays. The radio's morning schedule is illuminated by Jeff Diack, who hosts the breakfast show, spreading cheer from 6am to 10am on weekdays.

Northsound 1 slogan: "The Biggest Hits - The Biggest Throwbacks"
Do you see incomplete, outdated or incorrect information on our site? Do you think You know more about the radio? Help us, write to us on Facebook and in exchange we'll reward you with advertisement free use! :)
Contacts - Phone number, SMS, E-mail, Facebook etc.
More radios
Northsound 1 comment box
This box is not read by the radio's staff! So, if you would like to ask for a song, or send a word to the radio presenter, try one of the
contacts
!
News about Northsound 1
Do you like this radio? Recommend it to your friends!
Recommended radios

13:29
Calvin Harris and Ellie Goulding - Miracle


13:18
Beyoncé - Irreplaceable

13:16
Jonas Brothers - Waffle House


13:08
Pitbull ft. Ne-yo, Afrojack and Nayer - Give Me Everything

13:04
Miley Cyrus - Used To Be Young

12:53
Maisie Peters - Lost The Breakup

12:50
Ed Sheeran - Shivers

Get older playlist
Jennie has the Biggest Hits, the Biggest Throwbacks through the night
The biggest hits, the biggest throwbacks with Matt Crabb...
Jeff wakes you up with the Biggest Hits and the Biggest Throwbacks
Greigsy is here with the legendary Throwback mix at 10am!
Grant Thomson is back with the Throwback Takeover at 2pm!
Garry Spence gets you home with the biggest hits, the biggest throwbacks and Spence vs Shazam!
The Biggest Hits, The Biggest Throwbacks with Callum
Amber plays the Biggest Hits, the Biggest Throwbacks