Northsound 1 LIVE - Northsound 1 Radio LIVE + Northsound 2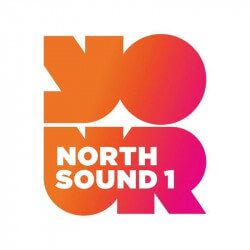 About Northsound 1
Listen online to the internet radio of Northsound 1 live here, on UK Radio Live!
Northsound 1 launched in 1981, as the first commercial local radio for the people of North-East Scotland. Today, Northsound 1 is in the ownership of Bauer Radio Ltd., and member of Bauer's Hits Radio Network, and part of the Planet Radio station fleet.
Northsound 1 has 132.000 weekly listeners in the UK and working primarily for the people of North-East Scotland, as an all-time available music, life, and information source, with the most popular songs of the last 18 years, daily good-mooded phone-in programmes, and Scotland related news, sports, travel-traffic and weather updates.
Northsound 1's Breakfast show between 6am and 10am with Lauren Mitchel and Jeff Diack on weekdays cheers-up the mornings of North-East Scotland.
The radio's schedule is partly filled with the networked programming of Bauer's Hits Radio Network, like "The UK Chart Show" on Sundays from 4pm to 7pm, which is Bauer's own, brand-new chart show led by Sarah-Jane Crawford, with the hottest 30 songs.

You can select Northsound 1's sister station, the greatest hits oriented Northsound 2 below the player!

Northsound music genre: pop

Northsound 1 availability: You can tune in with your traditional analogue radio to Northsound 1, for the detailed FM allocation check the Frequencies section below and the Frequency Map. You can follow Northsound 1 on the digital ways, we recommend the online radio stream.

DAB Digital Radio: Northsound 1 (North-East Scotland)

Northsound 1 's slogan: "The Biggest Hits - The Biggest Throwbacks"
Contacts






















































Northsound 1 comment box
This box is not read by the Radio's staff! So if You would like to ask for a song, or to send a word to the radio presenter, try the
Facebook Box
or
one of the contacts!
News about Northsound 1