Mi-Soul - Mi Soul Radio - Mi Soul Radio LIVE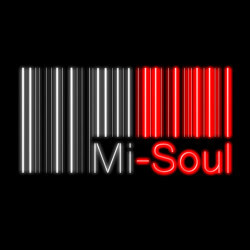 About Mi-Soul
Listen to the internet radio of Mi-Soul radio live, which launched in 2011 as an internet radio, by Gordon Mac and Martin Strivens, partly founders of KISS FM. In 2015 the station's broadcast expanded with DAB coverage.
The radio is dedicated to be a worldwide available alternative in the overwhelming mainstream flooded radio industry, as giving more chance to its listeners to meet never heard, or rarely heard masterpieces of the soulful style.
The playlist of Mi-Soul is supervised by more than fifty expert DJs who are specialized and passionated in their own genres, so the music line-up includes a wide range of genres like soul, house, R&B, drum&bass, funk, hip-hop, disco, dance and reggae, and a large timescale of the selected music.
The broadcaster's weekday mornings start with Mi-Breakfast hosted by George Kay from 7am to 10am.

The radio's sister stations Mi-House and Mi-Grooves can be selected below the player!

Mi-Soul slogan: "Devoted to Soulful Music Lovers Worldwide"
Do You see incomplete, outdated or incorrect information on our site? Do You think You know more about the radio? Help us, write to us on Facebook and in exchange we'll reward You with advertisement free use! :)
Contacts - Phone number, SMS, E-mail, Facebook etc.
Mi-Soul frequencies
The broadcast is not available on the traditional analogue radio way, but on the digital solutions like DAB Digital Radio, we recommend the online radio stream.
More radios
Mi-Soul comment box
This box is not read by the radio's staff! So if You would like to ask for a song, or to send a word to the radio presenter, try the
Facebook box
or one of the
contacts
!
News about Mi-Soul
RAJAR Q3 2018: Regional and local radio round-up
Manchester is once again our focus on the local radio round-up, where the station previously known as Key 103 has lost more listeners. Hits Radio (Manchester) is reporting 325,000 weekly reach, compared with 374,000 last quarter. This is half the amount of listeners it had four years ago. Newly rebranded Key Radio (previously Key 2) has 53,000 listeners compared with 81,000 three months ago. Hits Radio's Market Share has dropped from 5.2% to 3.9% and hours are down by 561,000 in three months.
More >>
radiotoday.co.uk - 25.10.2018
UK stations line-up for International Radio Festival
BBC Radio 1, BBC 1Xtra, Jazz FM, MiSoul, Fun Kids, United DJs, Hits Radio and Flex FM are just some of the radio stations taking part in the International Radio Festival in Malta this year. They'll be broadcasting live from the Piazza D'Armi in Valletta, reaching over 100 million potential listeners around the globe. Now in its 9th year, this international broadcasting event represents the first and only global conference...
More >>
radiotoday.co.uk - 16.10.2018