KISSTORY LIVE - KISSTORY Radio LIVE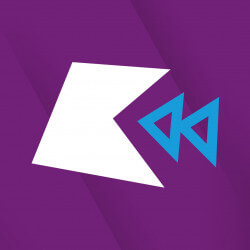 About KISSTORY
Listen online to the internet radio of KISSTORY, sister station of KISS FM here, on UK Radio Live!
KISSTORY radio is the biggest sister station of KISS, with more than 2 million weekly listeners, and so the second most listened to radio in the only digitally distributed segment. Started in 2013 alongside with KISS's other sister station KISSFRESH. The two sisters of KISS are the inverse counterparts of each other. So KISSTORY's playlist selects from almost the same genres as KISSFRESH, but looks back in time and plays the already proved hits from the not so distant past.
KISSTORY offers a cozy glimpse to the bests of the 90s, 00s leader rhythmic contemporary music, and respins delicious moments and memories. KISSTORY is in the ownership of Bauer Radio Ltd., and part of the Planet Radio station group.
KISSTORY's schedule warms up the mornings on all day of the week. KISSTORY Breakfast on weekdays from 6am to 9am is led by Michael Lewis, and the weekends' morning shows are led by Jake Thomson between 6am and 9am.
KISS's other sister stations KISS IBIZA, KISS DANCE, KISS GARAGE and
KISSFRESH
are available below the player!
KISSTORY music genres: hip-hop, R&B, dance, garage, electronica, trip-hop, acid house
KISSTORY availability: KISSTORY is not available on the traditional analogue radio way, but on the digital ways. We recommend the online radio stream.
DAB Digital Radio: KISSTORY
DigitalTV:
Freeview: Channel 714
KISSTORY 's slogan: "Non-Stop Old Skool & Anthems"
Do You see incomplete, outdated or incorrect information on our site? Do You think You know more about a radio? Help us, write to us on Facebook and in exchange we grant You advertisement free use of our site! :)
Contacts
E-mail:
editor[kukac]kissfmuk.com
Postal address: KISS, One Golden Square, London, W1F 9DJ, United Kingdom
Music offer: Head of Music, KISS, 1 Golden Square, Soho, London, W1F 9DJ, United Kingdom
Phone:
+44 0844 811 2233
(Check your phone provider about actual call costs)
SMS: 64100 - Please start your message with "KISSTORY"
(Get informed by your network provider about SMS service costs)
Facebook:
https://www.facebook.com/Kisstory
Twitter:
https://twitter.com/kissfmuk
(KISS)
Instagram:
https://www.instagram.com/kissfmuk
(KISS)
YouTube:
https://www.youtube.com/user/KissFMUK
(KISS)
SoundCloud:
https://soundcloud.com/kissfmuk
(KISS)
Website:
https://planetradio.co.uk/kisstory






















































More radios
KISSTORY comment box
This box is not read by the Radio's staff! So if You would like to ask for a song, or to send a word to the radio presenter, try the
Facebook Box
or
one of the contacts!
News about KISSTORY
Do You like this radio? Recommend it to your friends!
Recommended Radios