KISS FRESH LIVE - KISS FRESH Radio LIVE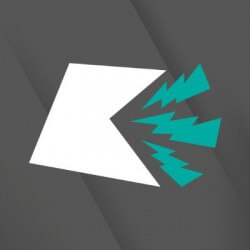 About KISS FRESH
Listen online to the internet radio of KISSFRESH sister station of KISS FM here, on UK Radio Live!
KISSFRESH is one of KISS's two sister stations, and has 540.000 weekly listeners. Launched in 2013 alongside with its sister station KISSTORY. The two sisters share the played music genres almost completely, still divided in time as KISSTORY focuses on the already proved older hits, while KISS FRESH brings the latest-hottest never heard before releases of the urban contemporary music style.
Every Tuesday night Drum&Bass Show starts at 9pm with Mollie Collins, who features her sets with brand-new music from the drum&bass genre.
KISSFRESH is in the ownership of Bauer Radio Ltd., and part of the Planet Radio station fleet.
KISS's other sister stations KISS IBIZA, KISS DANCE, KISS GARAGE and
KISSTORY
are available below the player!
KISSFRESH music genres: hip-hop, R&B, electronic dance, house, garage, drum&bass
KISSFRESH availability: KISSFRESH is not available on the traditional analogue radio way, so You may choose a digital platform to follow it. We recommend the online radio via the internet.
DAB Digital Radio: KISSFRESH
DigitalTV:
Freeview: Channel 712
KISS FRESH 's slogan: "Non-Stop New Beats"
Contacts
E-mail:
editor[kukac]kissfmuk.com
Postal address: KISS, One Golden Square, London, W1F 9DJ, United Kingdom
Music offer: Head of Music, KISS, 1 Golden Square, Soho, London, W1F 9DJ, United Kingdom
Phone:
+44 0844 811 2233
(Check your phone provider about actual call costs)
SMS: 64100 - Please start your message with "KISSFRESH"
(Get informed by your network provider about SMS service costs)
Facebook:
https://www.facebook.com/KissFMUK
(KISS)
Twitter:
https://twitter.com/kissfresh
Instagram:
https://www.instagram.com/kissfresh
YouTube:
https://www.youtube.com/user/KissFMUK
(KISS)
SoundCloud:
https://soundcloud.com/kissfmuk
(KISS)
Website:
https://planetradio.co.uk/kiss-fresh






















































KISS FRESH comment box
This box is not read by the Radio's staff! So if You would like to ask for a song, or to send a word to the radio presenter, try the
Facebook Box
or
one of the contacts!
News about KISS FRESH