KISS FRESH - KISSFRESH - KISS FRESH Radio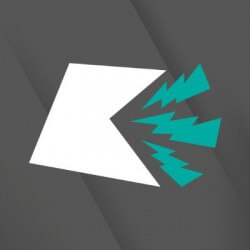 About KISS FRESH
Listen to the internet radio of KISSFRESH, sister station of KISS FM. The radio launched in 2013 alongside with its sister station KISSTORY. The two sisters share the played music genres almost completely, still divided in time as KISSTORY focuses on the already proved older hits, while the KISS FRESH playlist brings the latest-hottest, never heard before releases of the urban contemporary music style like hip-hop, R&B, electronic dance, house, garage and drum&bass. The broadcaster is in the ownership of Bauer Radio Ltd., and part of the Planet Radio station fleet.
The station refreshes the weekday mornings with Daisy Maskell and her irresistible beat selections from 8am to 11am.

KISS FRESH slogan: "Non-Stop New Beats"
Do You see incomplete, outdated or incorrect information on our site? Do You think You know more about the radio? Help us, write to us on Facebook and in exchange we'll reward You with advertisement free use! :)
Contacts - Phone number, SMS, E-mail, Facebook etc.
KISS FRESH frequencies
The broadcast is not available on the traditional analogue radio way, but online by its internet radio stream.






















































More radios
KISS FRESH comment box
This box is not read by the Radio's staff! So if You would like to ask for a song, or to send a word to the radio presenter, try the
Facebook box
or one of the
contacts
!
News about KISS FRESH
Similar radio stations in other countries

21:17
Shaggy ft. Teejay - Gyal Dem Time

21:14
Chloe - Pray It Away

21:11
No Guidnce - Lie To Me


21:07
Abra Cadabra - For You

21:04
Amaarae - Reckless & Sweet


20:56
AntsLive - Number One Candidate


Get older playlist
00:00 -
Non Stop KISS Fresh
Non Stop KISS Fresh! Find us on socials @KISSFresh
08:00 -
KISS Fresh Breakfast with Daisy
Daisy's got your weekday wake-up covered with the freshest beats around plus those MASSIVE tunes guaranteed to get you motivated. Get involved @KISSFresh #PlayKISSFresh
Alex with non stop new beats from KISS Fresh. Tweet us @KISSFresh to let us know what you think of the tunes!
It's all about the best in new music as Ellie takes over KISS Fresh with a BRAND NEW evening show. Get involved @KISSFresh
The newest smooth riddims and R&B flavas.
21:30 -
Non Stop KISS Fresh
Non Stop KISS Fresh! Find us on socials @KISSFresh