KISS FM - KISS Radio - Kiss FM LIVE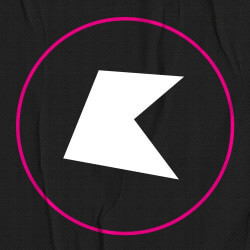 About KISS
Listen online to the internet radio of KISS FM live, which is one of the most popular radio stations in the United Kingdom with nearly 3.6 million weekly listeners, and together with its music style specialized sister stations KISSTORY and KISSFRESH, the KISS brand has more than 5.1 million weekly listeners in the UK. The whole brand is owned by Bauer Radio Ltd.
The radio started its career in 1985 originally as a pirate radio station, and as became more and more popular, after 5 years illegal activity, stepped into the light of law in 1990. Therefore this adventurous spicey flavour follows the station into the lawful present, and as in the past, the station always counts on its listeners' goodwill, and involves them in forming the radio's schedule, and musical selection to its always fresh, and youthful tune variety. This type of attitude of the station helps to keep its listeners close to the radio by remaining flexible to the current trends and expectations. The broadcaster primarily focuses on the under 35 age group, but anybody who desires some airy and dynamic musical experience can rely on it in pop, house, hip-hop, R&B, urban, electronic and dance genres.
The station kickstarts the mornings with the "Breakfast with Jordan and Perri" which is led by Jordan Banjo and Perri Kiely from 6am to 10am on weekdays.
You can select the radio's sister stations below the player and
KISSTORY
and
KISSFRESH
are included as individual stations here, on UKRadioLive.
KISS 's slogan: "The Beat of the UK"
Do You see incomplete, outdated or incorrect information on our site? Do You think You know more about a radio? Help us, write to us on Facebook and in exchange we grant You advertisement free use of our site! :)
Contacts
Bristol

-

97.2

FM
East Norfolk

-

106.1

FM
London

-

100.0

FM
North East Essex

-

106.4

FM
North East Suffolk

-

106.1

FM
Peterborough

-

107.7

FM
Severn Estuary

-

101.1

FM
South Norfolk

-

106.4

FM
South Wales

-

101.0

FM
Southern Cambridgeshire

-

105.6

FM
Suffolk

-

106.4

FM
West England

-

101.0

FM
You can tune in on the traditional analogue radio way and the radio is also available on the digital solutions like DAB Digital Radio in the UK, and without territorial restrictions by its online radio stream.
KISS Frequency map






















































More radios
KISS comment box
This box is not read by the Radio's staff! So if You would like to ask for a song, or to send a word to the radio presenter, try the
Facebook Box
or
one of the contacts!
News about KISS
Similar radio stations in other countries


18:47
WizKid ft. Tems - Essence

18:44
Craig David ft. MNEK - Who You Are

18:42
Years and Years ft. Galantis - Sweet Talker



18:27
Ed Sheeran - Overpass Graffiti

18:25
Tina Moore - Never Let You Go


18:16
Ben Hemsley - Love, Peace & Harmony

18:14
Lil Nas ft. ft. Jack Harlow - Industry Baby
Get older songs
TCTS keeps the weekend party going with the hottest house beats, in the mix. Turn it up loud! #KISSNights
Get involved @KISSFMUK #KISSNights
05:00 -
KISS Bliss with Justin Wilkes
Justin Wilkes has the perfect set of tunes to finish up an EPIC night of partying with KISS. Get involved @KISSFMUK
Henrie has your weekend wake-up covered with the best tunes and chances to win BIG! Get involved @KISSFMUK #PlayKISSFM
Sam & Omah have your weekend wakeup covered with the HOTTEST tunes from the KISS playlist. Get involved @kissfmuk #PlayKISSFM
Alex has the best set of tunes for your weekend, plus all the latest music chat - and... it all kicks off with that hour of Old Skool & Anthems from 11 #KISSTORY on @kissfmuk
Tatum's got you covered with the BIGGEST tunes on KISS. Get involved @kissfmuk on the socials #PlayKISSFM
Anton Powers kicks off those weekend party vibes with the biggest new dance tunes, latest KISS bangers - served with a sprinkling of KISSTORY goodness. Get involved @KISSFMUK
Majestic has the best tunes and BIGGEST anthems for your weekend rave! Get your shouts in @kissfmuk #KISSNights
Joel Corry keeps your Saturday Night KISS party going with the BEST house and bass beats, in the mix! Get involved @kissfmuk #KISSNights
Get involved @KISSFMUK #KISSNights