Hits Radio LIVE - Hits Radio UK LIVE - Hits Radio Manchester LIVE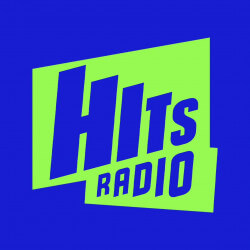 Greatest Hits Radio - 47 Kbps
Greatest Hits Radio Manchester - 47 Kbps
About Hits Radio
Listen online to the internet radio of Hits Radio live here, on UK Radio Live!
Hits Radio started in 2018, rebranding the former "Key 103" radio, and merging with the former "The Hits" radio, so created one expanded musical life source for Greater Manchester by the local Hits Radio Manchester radio, and a more expanded digital one, by the nationally available Hits Radio UK. Hits Radio Manchester and Hits Radio UK have almost 1.1 million weekly listeners.
Hits Radio is Bauer Radio Ltd.'s radio station and member of the Planet Radio radio station fleet, and the headquarters of Bauer's Hits Radio Brand, which is consisted of 43 radio services in 27 stations (with the services of the Greatest Hits Radio network), and has more than 6.6 million weekly listeners in the UK, so the third most listened to radio brand in the commercial segment.
Operating from Manchester, Hits Radio Manchester adjusts its programme stucture primarily for the people of Greater Manchester. Thus the local news bulletins are about this area, and besides that, national-international news are also take place in the schedule, which is partly broadcasts networked programming for Bauer's Hit Radio Network.
The music playlist selects from the last few years' biggest hits, but primarily concentrating on the current biggest hits. Hits Radio Manchester is aspirant to be the living part of the listeners daily routine, so good-tempered presenters with dynamic music selection work together for showing a brighter perspective throughout the day.
Hits Radio Manchester ignites the weekday mornings from 6am to 10am with Fleur East, Greg Burns, and James Barr in Hits Radio Manchester's breakfast show, and also on Saturdays from 9am to 12am. On Sundays "The UK Chart Show" is broadcasted across the Hits Radio Network, which is Bauer's own, brand-new chart show led by Sarah-Jane Crawford, from 4pm to 7pm, with the hottest 30 songs.

Below the player You can select the UK and the Manchester streams of Hits Radio, and also Greatest Hits Radio and Greatest Hits Radio Manchester are available, which are the greatest hits oriented sisters of Hits Radio!

Hits Radio Manchester music genre: pop

Hits Radio Manchester availability: You can tune in to Hits Radio Manchester with your traditional analogue radio on 103 FM in Manchester. And without territorial restriction, Hits Radio Manchester is available in the UK on the digital platforms. We recommend the online radio stream.

DAB Digital Radio:
Hits Radio Manchester (Greater Manchester)
Hits Radio UK (United Kingdom)

Hits Radio 's slogan: "The Biggest Hits - The Biggest Throwbacks"
Contacts






















































Hits Radio comment box
This box is not read by the Radio's staff! So if You would like to ask for a song, or to send a word to the radio presenter, try the
Facebook Box
or
one of the contacts!
News about Hits Radio