Joy Hits - Joy Hits Radio - Joy Hits LIVE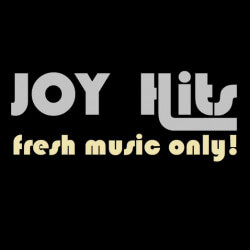 About Joy Hits
Listen to the internet radio of Joy Hits Radio live, which lauched in 2020 and broadcasts from its London headquarters. The radio's assignment is to explore the freshest-hottest releases of several music genres, and to keep its listeners updated by the latests songs of the music industry's most popular genres.
The station operates as a 24/7 music radio, free from advertisements, and with as little as possible interruptions in its dynamic music broadcast which focuses on today's biggest hits in a quite diverse genre supply like pop, rock, dance, electronic and R&B. The playlist also brings the bests of the last year's most successful hits in the air, and weekly on Friday and Saturday at 7pm Joy Hits' specialist show takes place when club music gets in the spotlight broadening further the radio's music style kit. The radio's target age group is the 15-45 and leaves out talk-related programmes to save the time for its main goal of broadcasting the latest hits keeping the energetic and youthful atmosphere for its audience.

Joy Hits slogan: "Fresh Music Only"
Do You see incomplete, outdated or incorrect information on our site? Do You think You know more about the radio? Help us, write to us on Facebook and in exchange we'll reward You with advertisement free use! :)
Contacts - Phone number, SMS, E-mail, Facebook etc.
Joy Hits frequencies
The broadcast is not available on the traditional analogue way, but digitally as online radio can be listened to without territorial restrictions, worldwide! The radio is also available on some cable networks in England and Italy.






















































More radios
Joy Hits comment box
This box is not read by the Radio's staff! So if You would like to ask for a song, or to send a word to the radio presenter, try the
Facebook box
or one of the
contacts
!

20:41
Mimi Webb - Red Flags

20:38
220 KID, Willim And Kangdaniel - Look Where We Are


20:33
Meduza And James Carter Feat. Elley Duhe And Fast Boy - Bad Memories

20:30
Mae Muller - I Wrote A Song


20:23
Yves V And Ilkay Sencan - Losing You

20:20
Sigala And MNEK - Radio

20:17
Topic And A7S - Kernkraft 400 (A Better Day)

20:15
Nicky Youre - Shut Me Up
Get older playlist