Jazz FM - Jazz Radio - Jazz FM LIVE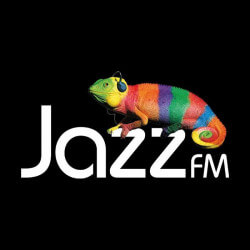 About Jazz FM
Listen to the internet radio of Jazz FM live, the UK's most popular jazz music, and blues oriented radio station. The radio is owned by Bauer Radio Ltd. and part of Planet Radio station fleet. The broadcaster's playlist is curated by the UK's top jazz experts, who maintain a colourful mix of the greatest jazz, blues and soul, and new aspirants to the genre are also featured. So the needs of classical jazz lovers are met, as well as those who want to catch the current wave of the low-key genres. The station's mission to promote the much-loved jazz, soul and blues genres took a step forward in 2013 when it created the annually held Jazz FM Awards. Jazz FM has morning shows every day of the week. On weekdays, between 6am and 10am, "Jazz FM Breakfast with Nigel Williams" awakens the airwaves with music from the world's greatest artists. On Saturdays and Sundays, from 6am to 10am, "Breakfast at the Weekend with Nia Visser" guarantees a jazzy start to the weekend with the very best of jazz, blues, and soul.

Jazz FM slogan: "Listen in Colour"
Do you see incomplete, outdated or incorrect information on our site? Do you think You know more about the radio? Help us, write to us on Facebook and in exchange we'll reward you with advertisement free use! :)
Contacts - Phone number, SMS, E-mail, Facebook etc.
More radios
Jazz FM comment box
This box is not read by the radio's staff! So, if you would like to ask for a song, or send a word to the radio presenter, try one of the
contacts
!
News about Jazz FM
Similar radio stations in other countries
Recommended radios

08:07
Bob James - That Bop

08:04
Marlena Shaw - California Soul

07:52
Incognito - Keep Me In The Dark

07:48
Donald Byrd - Where Are We Going?

07:36
The Count Basie Orchestra and George Benson - Rock Candy

07:32
Miloš Karadaglic and Gregory Porter - Let It Be

07:27
Miles Davis - Time After Time

07:24
Sade - Long Hard Road

07:15
Samara Joy - I Miss You So

07:09
Stanley Turrentine - A Taste Of Honey
Get older playlist
00:00 -
The Playlist with Chris Gilvear
A showcase of all the brand new jazz, soul and blues on Jazz FM this week, the hottest songs and artists from the UK and beyond.
01:00 -
The World's Greatest Jazz, Soul and Blues
Back to back jazz, soul and blues through the night.
A solid playlist of classic and contemporary vocal jazz
Nothing but the classic jazz you love
04:00 -
The World's Greatest Jazz, Soul and Blues
Back to back jazz, soul and blues through the night.
06:30 -
Jazz FM Breakfast with Nigel Williams
A bright and upbeat jazzy start to your day with the world's greatest jazz, soul and blues from the world's greatest artists.
10:00 -
Daytimes with Danielle Perry
Join Danielle Perry for a relaxed, informed, soulful and enlightening serving of jazz and soul to lift your morning off the page.
14:00 -
Afternoons with Simon Phillips
A perfect selection of jazz, soul and blues to lift your mood and get you home in style. Four hours of hand-picked musical selections, blissful grooves, new music features, and so much more.
18:00 -
Jazz FM's Greatest with Mark Walker
An hour of the very best Jazz from the greatest to ever do it.
19:00 -
Dinner Jazz with Mark Walker
The perfect show for unwinding after a long day featuring the greatest jazz of all time.
21:00 -
True Brit with Helen Mayhew
Celebrating the thriving British jazz industry with the latest and the greatest UK jazz.
22:00 -
Late Night China Moses
A cool and sophisticated sound to weeknights including a spin of her track of the week.