Jazz FM - Jazz Radio - Jazz FM LIVE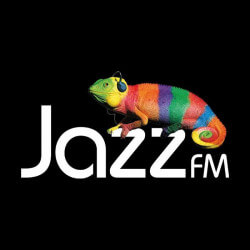 About Jazz FM
Listen to the internet radio of Jazz FM live, which is the most popular jazz music, and blues oriented radio station in the UK. The radio is in the ownership of Bauer Radio Ltd. and part of Planet Radio station fleet.
The broadcaster's playlist is controlled by the UK's best jazz experts who keep up the colourful composition by selecting from the greatests of jazz songs, blues, and soul, and the new aspirants of these genres. Thus the classical jazz lovers' demands are satisfied as well as those who are curious about the current waves of the low-key genres.
The station's mission in promoting the deservedly loved genres of jazz, soul, and blues stepped forward in 2013, when the radio established the annually held Jazz FM Awards.
Jazz FM has morning shows on all days of the week. On weekdays between 6am and 10am the "Jazz FM Breakfast with Nigel Williams" turns the vibrations by the music of the world's greatest artists. On Saturday and Sunday, from 6am to 10am "Breakfast at the Weekend with Simon Phillips" guarantees the jazzy start of the weekend with the very best of jazz, blues and soul.

Jazz FM slogan: "Listen in Colour"
Do You see incomplete, outdated or incorrect information on our site? Do You think You know more about the radio? Help us, write to us on Facebook and in exchange we'll reward You with advertisement free use! :)
Contacts - Phone number, SMS, E-mail, Facebook etc.
Jazz FM frequencies
The broadcast is not available on the traditional analogue way, but many of the digital solutions are optional like DAB Digital Radio and Digital TV, we recommend the online radio stream.
DigitalTV: Sky - Channel 0202
















































Afro Diaspora Radio Online






More radios
Jazz FM comment box
This box is not read by the Radio's staff! So if You would like to ask for a song, or to send a word to the radio presenter, try the
Facebook box
or one of the
contacts
!
News about Jazz FM
Similar radio stations in other countries
Do You like this radio? Recommend it to your friends!

12:53
Willie Bobo - Evil Ways

12:50
Lady Blackbird - Woman


12:35
Samara Joy - Guess Who I Saw Today

12:26
Samara Joy - Can't Get Out of This Mood

12:22
Gogo Penguin - Hopopono

12:13
Ezra Collective - No Confusion


12:06
Georgia Cecile - He Knew How to Love

12:03
Diana Krall and Georgie Fame - Yeh Yeh
Get older playlist
01:00 -
Jazz Odyssey with Rouhangeze
Mauritius-born singer-songwriter, composer and producer Rouhangeze celebrates unity in diversity - exploring musical cross-pollination of jazz and beyond.
03:00 -
The World's Greatest Jazz, Soul and Blues
Back to back jazz, soul and blues through the night.
06:00 -
Breakfast at the Weekend with Simon Phillips
Simon Phillips starts your lazy weekend mornings with the very best jazz, blues and soul.
09:00 -
Jazz Shapers with Elliot Moss
In partnership with Mishcon de Reya
10:00 -
Nigel Williams Saturday Show
A perfect Saturday soundtrack with upbeat music and conversation with the up and coming jazz star (and double Grammy nominee) Samara Joy. Plus the brilliant Catherine Russell who we caught at the EFG London Jazz Festival.
14:00 -
YolanDa Brown on Saturday with Nia Visser
Nia Visser sits in for YolanDa Brown. Showcasing some of the world's greatest jazz, soul and blues performers with inimitable style, full of passion, personality and fun.
18:00 -
The Sarah Ward Collection
Each Saturday, Sarah showcases the coolest of jazz from her extensive collection.
21:00 -
Jazz Family Trees with Marcus Brigstocke
Comedian Marcus Brigstocke presents a new series on Jazz FM, showcasing the many musicians who have cross-pollinated and contributed to each other's albums over the years.
22:00 -
The Blueprint with Chris Philips
The Blueprint is Chris Philips' Saturday Night maraud through new jazz heat, grooves and free sounds.