Good Groove Radio - Good Groove Radio LIVE
The radio is currently out of service or has been discontinued!
If the online broadcast of Good Groove Radio doesn't start, or lags,
please contact us on the
Contact page
, or try to find the error on the
Troubleshooting page
.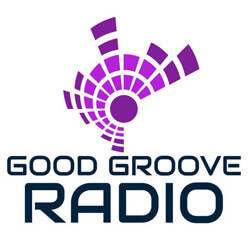 There seems to be a problem with the online broadcast!
Request notification when the online broadcast has been fixed, by clicking on the bell icon!
About Good Groove Radio
Listen to the internet radio of Good Groove Radio live, which commenced its transmissions in 2019 and operates as an online radio service from its studios in Barnsley. This radio station is owned by Gregg Parker, also known as DJ Master G, whose disc-jockey career spans over a decade. With his extensive experience, the radio ensures professional curation of its music content. Furthermore, DJ Master G regularly contributes his own DJ mixes and live DJ sets to the dynamic house music lineup. Good Groove Radio caters to a broad audience, spanning from ages 18 to 70, who share a passion for the electronic beats of the house genre. The station's core genres include deep house, soulful house, funky house, tech house, club house, and bassline house, forming the foundation of their completely advertisement-free 24/7 house radio service. Over the years, the station has defied musical boundaries, seamlessly blending classic tracks from the past with the latest and hottest releases. Additionally, Good Groove Radio showcases promotional tracks that are yet to be released in live DJ sets and DJ mixes. While the station primarily focuses on electronic music, occasional diversions into related genres like drum & bass and trance add variety to the programming. Good Groove Radio remains committed to delivering a diverse electronic music experience to its dedicated listeners.

Good Groove Radio slogan: "Where House Music Lives On"
Do you see incomplete, outdated or incorrect information on our site? Do you think You know more about the radio? Help us, write to us on Facebook and in exchange we'll reward you with advertisement free use! :)
Contacts - Phone number, SMS, E-mail, Facebook etc.
Good Groove Radio frequencies
The broadcast is available worldwide by its online radio stream.
More radios
Good Groove Radio comment box
This box is not read by the radio's staff! So, if you would like to ask for a song, or send a word to the radio presenter, try one of the
contacts
!
Similar radio stations in other countries