Gaydio - Gaydio Radio - Gaydio LIVE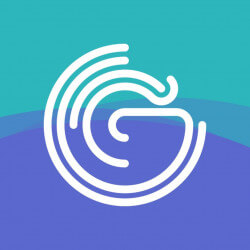 North West Server 1 - 128 Kbps
North West Server 2 - 48 Kbps
North West Server 3 - 320 Kbps
Brighton Server 1 - 128 Kbps
Brighton Server 2 - 48 Kbps
Brighton Server 3 - 320 Kbps
About Gaydio
Contacts
Brighton

-

97.8

FM
Hove

-

97.8

FM
Manchester

-

88.4

FM
The broadcast is available on the traditional analogue radio way, and also on the digital solutions like DAB Digital Radio, we recommend the online radio stream.
Gaydio Frequency map





















































Afro Diaspora Radio Online

More radios
Gaydio comment box
This box is not read by the Radio's staff! So if You would like to ask for a song, or to send a word to the radio presenter, try the
Facebook Box
or
one of the contacts!
News about Gaydio
Presenter comes out live on-air as trans-masculine non-binary
Paris Munro revealed to his Gaydio Breakfast co-host Dave Cooper and listeners today that he is transmasculine non-binary. It means Paris now uses any and all pronouns (he/she/they). "You might have seen on my personal Instagram… but I'm coming out now on the radio for the very first time as transmasc non-binary."
More >>
radiotoday.co.uk - 12.01.2022
Gaydio appoints Paris and Dave for its new breakfast show
A new double-header breakfast show has been announced at Gaydio with Paris Munro and Dave Cooper. Paris joins the line-up after a career working across radio around the UK and abroad. Dave cut his teeth programme making both in Manchester and Brighton as well as spending several years as a mainstay behind Gaydio's 'in the mix' weekend programming...
More >>
radiotoday.co.uk - 20.09.2021
Eight new presenters get BBC Radio 1 opportunity
Eight of the presenters given a one-off show over the 2020 festive period at Radio 1 are returning to host a month of Early Friday Breakfast shows. Dean McCullough, Rakeem Omar, Danni Diston, Sam MacGregor, Darcy Kelly, Alex West, Numi Gildert and Robyn Richford will host the programme over the coming months. First up will be 28-year-old Dean McCullough, who will take on Friday Early Breakfast in April. Originally from Belfast and now based in Manchester, Dean started out volunteering at Wandsworth Radio in 2016 before landing a show on Gaydio, where he currently hosts the breakfast show...
More >>
radiotoday.co.uk - 25.02.2021

19:51
Doja Cat - Woman (Division 4 Mix)

19:48
David Guetta, Becky Hill &... - Crazy What Love Can Do


19:42
Jax Jones feat. MNEK - Where Did You Go

19:38
Tom Santa - Rainfall

19:36
Purple Disco Machine - Dished (Male Stripper)

19:33
Harry Styles - As It Was

19:27
Diplo & Miguel - Don't Forget My Love

19:23
Maur x Goodboys - Salvation

19:20
Demi Lovato - Cool For The Summer
Get older songs
Servin' big tunes, huge guests and guaranteed giggles
with Gaydio Anthems from 11am
the biggest bops, the latest trends and just a splash of chaos
in for Alex, getting LGBTQ+ UK home, with Gaydio Anthems at half six
powering through your evening