Durham OnAir - Durham OnAir Live - Durham OnAir Online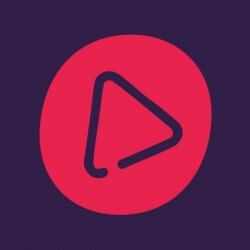 About Durham OnAir
Listen to the internet radio of Durham OnAir, which is a DAB Radio station based in Durham in North East England. It broadcasts 24/7, with a mixture of live and pre-recorded programming. Durham OnAir is a music station, playing the biggest hits of the past six decades, mixed with topical chat and talk, with a local focus. They focus their attention on County Durham and The North East as a whole. The station offers daily magazine programs, LIVE Breakfast and Drive Time Shows and specialist programming on evenings and weekends. The radio is the media partner of Spennymoor Town FC and offers live commentary on all matches home and away. Durham OnAir was launched as an online only station in 2020. In December 2021 they made the move onto DAB Radio. The broadcast is available on DAB on two small scale multiplexes, "Newcastle and Gateshead" and "Tyneside and South shields" and also online via website, application and smart speaker. DAB availability will be expanded on a 3rd "Darlington" multiplex in early 2023.

Durham OnAir slogan: Durham OnAir - Durham OnAir Live - Durham OnAir Online
Do You see incomplete, outdated or incorrect information on our site? Do You think You know more about the radio? Help us, write to us on Facebook and in exchange we'll reward You with advertisement free use! :)
Contacts - Phone number, SMS, E-mail, Facebook etc.
















































Afro Diaspora Radio Online






More radios
Durham OnAir comment box
This box is not read by the Radio's staff! So if You would like to ask for a song, or to send a word to the radio presenter, try the
Facebook box
or one of the
contacts
!
Recommended radios
00:00 -
Durham After Dark
Smooth beats, relaxing melodies and chilled out tunes to help you relax overnight
Just Great Music to get you up and ready for the day
07:00 -
Durham Breakfast With Aidan Prince
Aidan kicks off your day across County Durham. News, Weather and traffic every 30 minutes!
10:00 -
Durham Today - With Sam Lupton
All the local news for County Durham, alongside Just Great Music from across the decades.
13:00 -
Afternoons with Joe
Joe Purcell keeps you entertained with news, Just Great Music and weird and wonderful stories from around the world!
16:00 -
Durham Drive with Charlie & Damian
Charlie and Damian keep you entertained and informed on your journey home across County Durham
The Diva of Durham keeps you company with great conversation, and Just Great Music
Just Great Music to give you the perfect soundtrack to your Wednesday night.
23:00 -
Durham After Dark
Smooth beats, relaxing melodies and chilled out tunes to help you relax overnight