Downtown Country - Downtown Country Radio - Downtown Country LIVE
If the online broadcast of Downtown Country doesn't start, or lags,
please contact us on the
Contact page
, or try to find the error on the
Troubleshooting page
.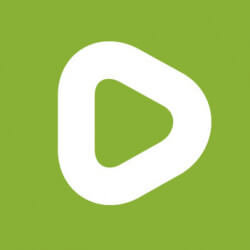 About Downtown Country
Listen to the internet radio of Downtown Country live, which was launched in 2015 as the sister station of Downtown Radio. The station is owned by Bauer Radio Ltd. and is a member of the Planet Radio station fleet. True to its name, the broadcaster curates its playlist with country genre songs from around the world, catering to the people in the birthplace of country music. The finest pieces from the past as well as the latest hits of the present are broadcasted, with an emphasis on Irish and American country music. Additionally, country-infused pop hits may also be featured. The broadcast also includes news, traffic, and travel information, as well as weather reports primarily focused on the Northern Ireland region.

Downtown Country slogan: "The Home of Country Music"
Do you see incomplete, outdated or incorrect information on our site? Do you think You know more about the radio? Help us, write to us on Facebook and in exchange we'll reward you with advertisement free use! :)
Contacts - Phone number, SMS, E-mail, Facebook etc.
More radios
Downtown Country comment box
This box is not read by the radio's staff! So, if you would like to ask for a song, or send a word to the radio presenter, try one of the
contacts
!
News about Downtown Country
New logo and transmitter for Downtown Radio
Downtown Radio is marking its 44th year on the air with the launch of a brand-new FM transmitter and new visual logo. The new frequency will broadcast from Carnmoney Hill on 103.4FM and will complement the stations existing FM network across Northern Ireland. Downtown can now be heard on 96.4FM, 96.6FM, 102.3FM, 102.4FM, 103.1FM, 103.4FM and 1026AM plus DAB. Also, former Cool FM DJ Glen Pavis is joining Gary Myles on the Downtown Breakfast Show whilst Owen Larkin is crossing over from Q Radio for a new afternoon programme...
More >>
radiotoday.co.uk - 16.03.2020
Downtown Radio moves country music off FM
A new evening show is launching on Downtown Radio's FM frequencies next month with Kirstie McMurray. At the moment, Big T hosts Classic Country on both Downtown Radio and Downtown Country. But starting in March, former Cool FM and Downtown Radio breakfast presenter Kirstie McMurray, who currently hosts breakfast on Downtown Country, will be on-air 7pm till 10pm on Downtown Radio's FM service...
More >>
radiotoday.co.uk - 03.02.2020
Cool FM signs two year deal with Ulster Rugby
Cool FM has teamed up with Ulster Rugby in an exclusive two-year deal, extending to sister stations Downtown Radio and Downtown Country. The partnership will see Cool FM deliver new match day initiatives at the home games across the year, with content online, on air, and across news programming.
More >>
radiotoday.co.uk - 27.07.2018
Similar radio stations in other countries
Do you like this radio? Recommend it to your friends!
Recommended radios


07:05
Luke Combs - Fast Car

06:55
Kelsea Ballerini - If You Go Down

06:49
Little Big Town - Little White Church

06:46
Cody Johnson - The Painter

06:42
Trisha Yearwood/Don Henley - Walkaway Joe

06:39
Chris Janson - All I Need Is You

06:32
Chase Rice - Lonely If You Are

06:29
Kip Moore - Running For You

06:26
George Birge - Mind On You
Get older playlist
The biggest country hits for Northern Ireland non stop
Victoria Quinn gets you up and about every morning with the best Country Music, news, weather and traffic & travel
It's another classic Country countdown on the Top 10 @ 10 - can you work out the year?
David Coleman has 4 hours of Today's Country and the Legends
The biggest songs from the biggest names in Country for your drive home.
19:00 -
Classic Country with Big T
Big T brings you the best American Country music through the decades and some of today's new releases, as well as a sprinkling of Irish Country
22:00 -
Downtown Country Chilled
Sit back, relax and enjoy the world's biggest chilled country songs