DJ On Tap - DJ Radio On Tap LIVE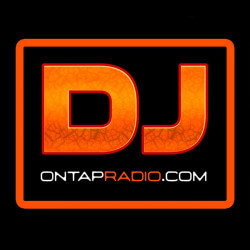 About DJ On Tap
Listen online to the internet radio of DJ On Tap live, launced in 2019, broadcasting from Dorset - Bournemouth, operating as an online radio station. The radio is owned by Darren Noyce, who is also the supervisor of the radio's playlist, which brings a wide and varied selection from the golden classics of the past 60 years, club classics and current new hits. The broadcaster doesn't distract music lovers with unnecessary talk shows or advertisements, just provides what all radio should - a smooth flow of carefully selected music 24/7. The radio's target age group is the 35+, but there's something for all ages, because the line-up mixes the melodic, lyrical and dynamic, dancefloor-busting songs in pop and motown genres.
Do you see incomplete, outdated or incorrect information on our site? Do you think You know more about the radio? Help us, write to us on Facebook and in exchange we'll reward you with advertisement free use! :)
Contacts - Phone number, SMS, E-mail, Facebook etc.
DJ On Tap frequencies
The broadcast is not available on the traditional analogue way, but worldwide by its online radio stream.
More radios
DJ On Tap comment box
This box is not read by the radio's staff! So, if you would like to ask for a song, or send a word to the radio presenter, try one of the
contacts
!
Do you follow our Facebook page already?

13:56
Little Mix feat. Stormzy - Power

13:53
Clean Bandit feat. Zara Larsso - Symphony

13:49
Erasure - Reason (Parralox Remix)

13:46
Jonas Blue feat. William Singe - Mama

13:42
Foxes - Holding Onto Heaven

13:39
Calvin Harris feat. Pharrell W - Feels [Clean]

13:34
DJ Khaled feat. Justin Bieber, - I'm the One [Clean]

13:31
One Direction - Fireproof

13:28
Robbie Williams - Party Like A Russian

13:25
The Script - Superheroes
Get older playlist
01:00 -
Dave's Golden Oldies
Music from 60's 70's & 80's
03:00 -
Great Radio Songs
NON Stop Radio Hit's
05:00 -
Dave's Golden Oldies
06:00 -
Dave's Golden Oldies
07:00 -
Great Radio Songs
NON Stop Radio Hit's
08:00 -
Great Radio Songs
NON Stop Radio Hit's
Classic 80's tunes non stop
Classic 80's tunes non stop
Classic 80's tunes non stop
14:00 -
Non Stop FIZZ The pop Hour
Non Stop Pop Hit's
15:00 -
Great Radio Songs
NON Stop Radio Hit's
Great Tunes for the drive home
19:00 -
Non Stop FIZZ The pop Hour
Non Stop Pop Hit's
She Was D...She was I ...She was S... she was C...She was O
23:00 -
Great Radio Songs
NON Stop Radio Hit's