Central Radio North West - Central Radio North West Live
If the online broadcast of Central Radio North West doesn't start, or lags,
please contact us on the
Contact page
, or try to find the error on the
Troubleshooting page
.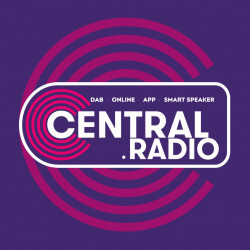 Central Radio North West - 192 Kbps
About Central Radio North West
Contacts - Phone number, SMS, E-mail, Facebook etc.
More radios
Central Radio North West comment box
This box is not read by the radio's staff! So, if you would like to ask for a song, or send a word to the radio presenter, try one of the
contacts
!

07:30
Pitbull - I Know You Want Me

07:26
Elton John & Britney Spears - Hold Me Closer

07:19
James Morrison - Wonderful World

07:15
Royksopp Feat. Karen Harding - Unity

07:10
Men At Work - Down Under


07:03
Luther Vandross & Janet Jackson - The Best Things In Life Are Free

06:57
Montell Jordan - This Is How We Do It

06:52
The Beatles - Now And Then

06:50
Two Door Cinema Club - Something Good Can Work
Get older playlist
06:00 -
Central Radio Breakfast with Danny Matthews
Danny wakes up the Fylde coast
10:00 -
The More Music Workday
The most music we can fit in your workday!
15:00 -
Central Drive with Dom Molloy
A bigger variety of music for your evening 'bit'.
22:00 -
Central through the night