Bournemouth One - Bournemouth One Live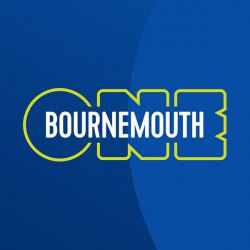 About Bournemouth One
Contacts - Phone number, SMS, E-mail, Facebook etc.
More radios
Bournemouth One comment box
This box is not read by the radio's staff! So, if you would like to ask for a song, or send a word to the radio presenter, try one of the
contacts
!
News about Bournemouth One
Bournemouth One appoints Andy Diprose as News Editor ahead of launch
Andy Diprose, former Head of News at Chiltern Radio, has been appointed as news editor at new commercial radio station Bournemouth One ahead of its launch in January.
More >>
radiotoday.co.uk - 20.11.2023
New radio station Bournemouth One to launch with emphasis on local news and information
A new radio station called Bournemouth One is launching soon covering local news and information for the town and surrounding area. The service, created by producer and designer Sophie Greenwood and RadioToday owner Roy Martin, says it will offer a clutter-free service of music and local news...
More >>
radiotoday.co.uk - 17.10.2023

07:33
Dance The Night - Dua Lipa

07:29
It Wasn't Me - Shaggy Feat. Ricardo -Rikrok- Ducent

07:25
Itchycoo Park - M People

07:21
Club Tropicana - Wham!

07:18
Hello, Goodbye - Beatles

07:14
Music Sounds Better With You - Stardust

07:11
Breaking Me - Topic And A7s

07:07
Adventure Of A Lifetime - Coldplay

07:04
Christmas (Baby Please Come Home) - Darlene Love

07:01
Happenin' All Over Again - Lonnie Gordon
Get older playlist