BBC Radio 6 Music - Radio 6 - Radio 6 LIVE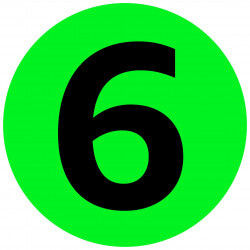 About BBC Radio 6 Music
Listen online to the internet radio of BBC Radio 6 Music live, which is the most listened to radio in the competition of the only digitally distributed radios with more than 2.5 million weekly listeners in the UK. Almost every alternative and indie music lover can find his account in the musical palette, because the station compiles its musical line-up mainly from the past 40 years to the present. Sometimes it steps back further in time, and brings some pieces from the 60s, and 70s too. Primarily alternative and indie fill up the musical repertoire, but also pop, rock, trip-hop, electronica, dance, indie pop and iconic rock diversify the palette, furthermore live concerts are also broadcasted. The radio broadcasts the year after year growing 6 Music Festival live, which is BBC's official music festival in the United Kingdom.
BBC Radio 6 Music morning programme doesn't have the generally used "Breakfast" word in its name, but it has the expected good mooded and dynamic characteristics to rev up the atmosphere. On weekdays from 7:30am to 10:30am Lauren Laverne leads the morning block with diverse content, from music news to talks, and occasionally scientific and poetic topics are also discussed with various guests.

BBC Radio 6 Music 's slogan: "The place for the best Alternative Music"
Do You see incomplete, outdated or incorrect information on our site? Do You think You know more about a radio? Help us, write to us on Facebook and in exchange we grant You advertisement free use of our site! :)
Contacts
The broadcast is not available on the traditional analogue radio way, but can be reached by the digital solutions like DAB Digital Radio and DigitalTV, we recommend the online radio stream.
DigitalTV: Freeview: Channel 707, Freesat: Channel 707, Sky: Channel 0120, Virgin: Channel 909






















































More radios
BBC Radio 6 Music comment box
This box is not read by the Radio's staff! So if You would like to ask for a song, or to send a word to the radio presenter, try the
Facebook Box
or
one of the contacts!
News about BBC Radio 6 Music

23:44
Ren Harvieu - Teenage Mascara

23:41
Craig Bratley & Amy Douglas - No In Between

23:37
Robert Glasper Experiment, Musiq Soulchild & Chrisette Michele - Ah Yeah

23:32
Robert Glasper Experiment & Yasiin Bey - Black Radio

23:27
Robert Glasper Experiment - Afro Blue (feat. Erykah Badu)

23:23
Black Uhuru - Happiness

23:19
Mercury Rev - In A Funny Way

23:16
Barney Artist & Mr Jukes - Blowin Steam (Open Up Your Mind)


23:09
The Preacher - Black Moses
Get older songs
00:00 -
Lose Yourself with...
Honey Dijon - Episode 3
Honey Dijon is back as host to loosen your mind and your limbs with the best disco cuts.
01:00 -
Lose Yourself with...
Natasha Diggs' Tour of Brazil
Natasha Diggs takes you on a musical guided tour of her second home, Brazil.
02:00 -
6 Music Artist in Residence
Phoebe Bridgers, Vol. 3: Inspiring Tracks; the music that helps me write
Phoebe curates a serene mixtape featuring Brian Eno, Julianna Barwick, Yo La Tengo & more
03:00 -
The Morning After Mix
Music for rest and recovery
A crafted mix of carefully sequenced calm music to straighten you out
09/05/2021
A great mix of music for the weekend, including a featured album.
07:00 -
Radcliffe and Maconie
James' Tim Booth
James frontman Tim Booth joins Mark and Stuart to share his 'First, Last and Everything'
Johnny Flynn
Cerys chats to Johnny Flynn ahead of his new album Lost in The Cedar Wood.
13:00 -
Escape with 6 Music
Journeys In Sound with Nemone, John Grant
2/6 John Grant talks about the music that has sound-tracked the ups and downs of his life
14:00 -
Guy Garvey's Finest Hour
09/05/2021
Guy Garvey brings his own unique taste to 6 Music.
09/05/2021
Amy Lamé sifts through her postbag to bring you two hours of her favourite new releases.
18:00 -
Now Playing @6Music
Guide To... Anna Meredith and songs that take a U-Turn!
Our Guide To... series continues as Anna Meredith co-hosts the show.
20:00 -
Stuart Maconie's Freak Zone
09/05/2021
Stuart Maconie travels to the furthest flung corners of left-field music.
22:00 -
Don Letts' Culture Clash Radio
Crucial Robert Glasper
Don' selections cross time, space and genre and include Crucial Vinyl from Robert Glasper.