BBC Radio 6 Music LIVE - 6 Music Radio LIVE BBC6M LIVE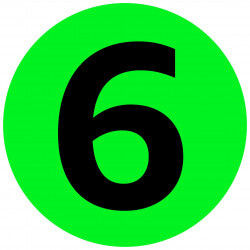 About BBC Radio 6 Music
Listen online to the internet radio of BBC Radio 6 Music live here, on UK Radio Live!
BBC Radio 6 Music is the most listened to radio in the competition of the only digitally distributed radios with more than 2.5 million weekly listeners in the UK. Almost every music lover can find his account in the musical palette, because similarly to BBC Radio 2, BBC Radio 6 Music compiles its musical line-up mainly from the past 40 years to the present. Sometimes it steps back further in time, and brings some pieces from the 60s, and 70s too. Primarily popular music, and alternative genres fill up the musical repertoire, furthermore live concerts are also broadcasted. BBC Radio 6 Music broadcasts live, the year after year growing 6 Music Festival what is BBC's music festival in the United Kingdom.
BBC Radio 6 Music morning programmes don't have the generally used "Breakfast" word in their names, but they have the expected good mooded and dynamic characteristics to rev up the listeners on all days of the week. On weekdays from 7:30am to 10:30am Lauren Laverne leads the morning block with diverse content, from music news, to introducing "Album of the Day", and occasionally scientific and poetic topics are also discussed with various guests.

BBC Radio 6 Music music genres: pop, rock, trip-hop, electronica, dance, indie pop, iconic rock

BBC Radio 6 Music is not available on the traditional analogue radio way, but can be reached by almost every digital solution, we recommend the online radio stream.

DAB Digital Radio: BBC Radio 6 Music or 6 Music (UK)

DigitalTV:
Freeview: Channel 707
Freesat: Channel 707
Sky: Channel 0120
Virgin: Channel 909

BBC Radio 6 Music 's slogan: "The place for the best Alternative Music"
Do You see incomplete, outdated or incorrect information on our site? Do You think You know more about a radio? Help us, write to us on Facebook and in exchange we grant You advertisement free use of our site! :)
Contacts






















































More radios
BBC Radio 6 Music comment box
This box is not read by the Radio's staff! So if You would like to ask for a song, or to send a word to the radio presenter, try the
Facebook Box
or
one of the contacts!
News about BBC Radio 6 Music
Do You like this radio? Recommend it to your friends!
Recommended Radios
00:00 -
The 6 Mix with Nemone
with lau.ra and Matthew Dear
The resident is Matthew Dear and the guest mix comes from lau.ra.
Ambient Focus
Two hours of ambient tones to help you relax and complete work faster
01:30 -
The 6 Mix with Nemone
with Lau.ra
A 30 minute mix from DJ, producer and vocalist Lau.ra AKA Laura Bettinson.
Beats and rhythms to keep you focused
A carefully curated beat mixtape of fresh production, perfect for concentration
A handmade mixtape of beats for focus
Two hours of beats and instrumentals to work (or chill) to.
03:30 -
The Morning After Mix
Block out the stress with ninety minutes of blissful music
Beautiful songs sequenced to help you slow things down, reset and recharge
Let's go back to the 90s...
Grab your baggy jeans and bucket hat we're going back to the 90s with Cast, Slipnot & more
28/11/2020
From New Rave to New York and a whole host of indie favourites
More from Portishead
Portishead - Dummy (1994) is Chris' Classic Album of the Weekend.
Portishead - Dummy
Portishead - Dummy (1994) is Chris' Classic Album of the Weekend.
07:00 -
Radcliffe and Maconie
28/11/2020
Mark Radcliffe and Stuart Maconie present a feast of great music and chat for the weekend
28/11/2020
Huey gets your weekend cooking with funky treats from his record collection.
28/11/2020
'6 Degrees of Separation' – your chance to connect with distant friends through music.
28/11/2020
Joining the musical dots, soul, hip-hop, house, Afro, Latin, electronica, jazz and beyond.
18:00 -
The Craig Charles Funk and Soul Show
28/11/2020
The best in funk and soul with Craig Charles
21:00 -
The Tom Robinson Show
28/11/2020
Tom presents his unique mix of music including BBC Introducing tracks.