BBC Radio 6 Music - Radio 6 - Radio 6 LIVE
If the online broadcast of BBC Radio 6 Music doesn't start, or lags,
please contact us on the
Contact page
, or try to find the error on the
Troubleshooting page
.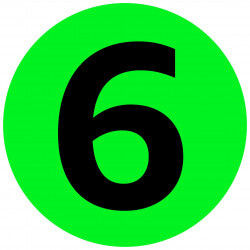 About BBC Radio 6 Music
Listen online to the internet radio of BBC Radio 6 Music live, which is the most popular radio station among the digitally distributed radios in the UK. Nearly every lover of alternative and indie music can find something they enjoy in the station's musical repertoire. The station primarily curates its music from the past 40 years up to the present day, occasionally reaching back to the 60s and 70s as well. While alternative and indie genres take center stage, you'll also hear a mix of pop, rock, trip-hop, electronica, dance, indie pop, and iconic rock. Additionally, the station broadcasts live concerts. BBC Radio 6 Music annually airs the 6 Music Festival, which is BBC's official music festival in the United Kingdom. The morning programme on BBC 6 Music doesn't use the commonly used "Breakfast" term in its name, but it maintains the expected lively and dynamic atmosphere. On weekdays from 7:30am to 10:30am, Lauren Laverne hosts the morning segment with diverse content, including music news, discussions, and occasional exploration of scientific and poetic topics with various guests.

BBC Radio 6 Music slogan: "The Best Music Beyond the Mainstream"
Do you see incomplete, outdated or incorrect information on our site? Do you think You know more about the radio? Help us, write to us on Facebook and in exchange we'll reward you with advertisement free use! :)
Contacts - Phone number, SMS, E-mail, Facebook etc.
More radios
BBC Radio 6 Music comment box
This box is not read by the radio's staff! So, if you would like to ask for a song, or send a word to the radio presenter, try one of the
contacts
!
News about BBC Radio 6 Music
Recommended radios

12:04
Feist - Borrow Trouble

12:01
Nick Cave & the Bad Seeds - Nature Boy

11:56
Art Feynman - Desperately Free

11:51
Tristan Allen - Act IV Death and the Dawn

11:46
Joni Mitchell - A Case Of You

11:41
Logic1000 - Grown On Me

11:36
The National - Deep End (Paul's In Pieces)

11:34
Gorillaz & Jehnny Beth - We Got The Power

11:28
Deap Vally - Baby I Call Hell (Deap Vally's Version)

Get older playlist
00:00 -
Freak Zone Playlist
Tengger - Breath of Eurasia
Itta from travelling family band Tengger takes us on a musical tour of Eurasia.
Little Steven's Underground Garage
Little Steven presents a show themed around music from the films of Martin Scorcese.
Le Chanson De Serge: The Serge Gainsbourg Story
Malcolm McLaren visits the people and places central to Serge Gainsbourg's story.
03:00 -
6 Music Live Hour
City Boy, Flinch, Willie J Healey
City Boy live in 1975, plus BBC sessions from Flinch and Willie J Healey
04:00 -
6 Music's Jukebox
Gorillaz, Cleo Sol, Yeah Yeah Yeahs, and more!
6 Music takes you through the early hours playing back to back music.
Emily Pilbeam sits in
with South London's YOWL
A deep dive into properly good music
Lauren's got the finest music to motivate your Thursday - new tunes and your faves too.
08:00 -
Cloudbusting with Lauren Laverne
Cloudbusting with Lauren Laverne
Lauren Laverne plays the most uplifting music across all genres to banish the grey skies
Annie MacManus and Nick Grimshaw
Annie MacManus and Nick Grimshaw join Lauren live in the studio.
With The HouseQuake Playlist
Brighten your day with the HouseQuake playlist
Chris Hawkins sits in with Jungle
Chris Hawkins chats to Jungle about their brand new album 'Volcano'.
The Tea Time Anthem
Your afternoon soundtrack of Music Discovery
18:00 -
Steve Lamacq's Roundtable
28/09/2023
Steve and guests debate the week's releases in the Roundtable
LSDXOXO in the Mix
The Philadelphia producer and DJ starts your weekend early with an exclusive guest mix.
21:00 -
6 Music Artist in Residence
Johnny Marr, Johnny's Jukebox
8/8 Johnny Marr has a Jukebox. Here are some of the 45s on that Jukebox!
Tenuous Links Special
Marc Riley and Gideon Coe come together to play their music loves from every era and genre