BBC Radio 6 Music - Radio 6 - Radio 6 LIVE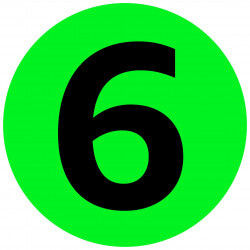 About BBC Radio 6 Music
Listen online to the internet radio of BBC Radio 6 Music live, which is the most listened to radio in the competition of the only digitally distributed radios with more than 2.5 million weekly listeners in the UK. Almost every alternative and indie music lover can find his account in the musical palette, because the station compiles its musical line-up mainly from the past 40 years to the present. Sometimes it steps back further in time, and brings some pieces from the 60s, and 70s too. Primarily alternative and indie fill up the musical repertoire, but also pop, rock, trip-hop, electronica, dance, indie pop and iconic rock diversify the palette, furthermore live concerts are also broadcasted. The radio broadcasts the year after year growing 6 Music Festival live, which is BBC's official music festival in the United Kingdom.
BBC Radio 6 Music morning programme doesn't have the generally used "Breakfast" word in its name, but it has the expected good mooded and dynamic characteristics to rev up the atmosphere. On weekdays from 7:30am to 10:30am Lauren Laverne leads the morning block with diverse content, from music news to talks, and occasionally scientific and poetic topics are also discussed with various guests.

BBC Radio 6 Music 's slogan: "The place for the best Alternative Music"
Do You see incomplete, outdated or incorrect information on our site? Do You think You know more about a radio? Help us, write to us on Facebook and in exchange we grant You advertisement free use of our site! :)
Contacts
The broadcast is not available on the traditional analogue radio way, but can be reached by the digital solutions like DAB Digital Radio and DigitalTV, we recommend the online radio stream.
DigitalTV: Freeview: Channel 707, Freesat: Channel 707, Sky: Channel 0120, Virgin: Channel 909






















































More radios
BBC Radio 6 Music comment box
This box is not read by the Radio's staff! So if You would like to ask for a song, or to send a word to the radio presenter, try the
Facebook Box
or
one of the contacts!
News about BBC Radio 6 Music
Do You like this radio? Recommend it to your friends!
Recommended Radios

10:46
Moonchild Sanelly - Thunda Thighs



10:33
Queen Latifah - U.N.I.T.Y.

10:26
Elkka - Burnt Orange

10:22
The Long Blondes - Giddy Stratospheres

10:17
Primal Scream - Movin' On Up

10:12
NZCA LINES - Pure Luxury


10:03
Hiatus Kaiyote - Get Sun (feat. Arthur Verocai)
00:00 -
Guy Garvey's Finest Hour
18/04/2021
Guy Garvey brings his own unique taste to 6 Music.
02:00 -
6 Music Artist in Residence
Phoebe Bridgers, Vol. 3: Inspiring Tracks; the music that helps me write
Phoebe curates a serene mixtape featuring Brian Eno, Julianna Barwick, Yo La Tengo & more
03:00 -
James Acaster's Perfect Sounds
Sindhu Vee & conceptual club bangers
Sindhu is not judging anyone who wants to listen to Popp by Oval by Markus Popp.
03:30 -
James Acaster's Perfect Sounds
Nish Kumar & Kevin Abstract's American Boyfriend: A Suburban Love Story
Nish is blown away by this concept album from Brockhampton's Kevin Abstract.
04:00 -
The BBC Introducing Mixtape
19/04/2021
Tom Robinson presents a mixtape of his personal selection of tracks from BBC Introducing.
MySpace
Chris is joined by an artist to tell us all about their favourite space.
Cloudbusting and This Week's Watchlist
Amazing tunes to kickstart Monday and Rhianna Dhillon tells us what we should be watching.
With The All Queens Mix
Mary Anne kick starts your week with the All Queens Mix
19/04/2021
Shaun welcomes another Small Claims Court caller to air & Matt Everitt has the Music News
19/04/2021
Steve plays a listener's choice of 3 tracks that mend the mind.
Live Session Tracks From Mogwai
Live Session Tracks From Mogwai
19/04/2021
As many records as we can manage including sessions and concerts from the BBC archive.