BBC Radio 6 Music - Radio 6 - Radio 6 LIVE
If the online broadcast of BBC Radio 6 Music doesn't start, or lags,
please contact us on the
Contact page
, or try to find the error on the
Troubleshooting page
.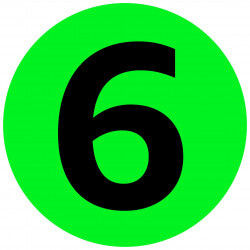 About BBC Radio 6 Music
Listen online to the internet radio of BBC Radio 6 Music live, which is the most listened to radio in the competition of the only digitally distributed radios in the UK. Almost every alternative and indie music lover can find his account in the musical palette, because the station compiles its musical line-up mainly from the past 40 years to the present. Sometimes it steps back further in time, and brings some pieces from the 60s, and 70s too. Primarily alternative and indie fill up the musical repertoire, but also pop, rock, trip-hop, electronica, dance, indie pop and iconic rock diversify the palette, furthermore live concerts are also broadcasted. The radio broadcasts the year after year growing 6 Music Festival live, which is BBC's official music festival in the United Kingdom.
BBC Radio 6 Music morning programme doesn't have the generally used "Breakfast" word in its name, but it has the expected good mooded and dynamic characteristics to rev up the atmosphere. On weekdays from 7:30am to 10:30am Lauren Laverne leads the morning block with diverse content, from music news to talks, and occasionally scientific and poetic topics are also discussed with various guests.

BBC Radio 6 Music slogan: "The Best Music Beyond the Mainstream"
Do You see incomplete, outdated or incorrect information on our site? Do You think You know more about the radio? Help us, write to us on Facebook and in exchange we'll reward You with advertisement free use! :)
Contacts - Phone number, SMS, E-mail, Facebook etc.
BBC Radio 6 Music frequencies
The broadcast is not available on the traditional analogue radio way, but can be reached by the digital solutions like DAB Digital Radio and DigitalTV, we recommend the online radio stream.
DigitalTV: Freeview - Channel 707, Freesat - Channel 707, Sky - Channel 0120, Virgin - Channel 909
















































Afro Diaspora Radio Online






More radios
BBC Radio 6 Music comment box
This box is not read by the Radio's staff! So if You would like to ask for a song, or to send a word to the radio presenter, try the
Facebook box
or one of the
contacts
!
News about BBC Radio 6 Music

20:01
Van der Graaf Generator - Chemical World

19:57
Hippies Vs Ghosts - Passenger

19:51
The Antlers - No Widows (6 Music session 14 Nov 2011)

19:47
Parliament - I Call My Baby Pussycat

19:44
Fruit Tones - Back In the Night (Again)


19:34
Sparks - At Home, At Work, At Play

19:28
John Barry - Orson Welles Great Mysteries

19:24
The Antlers - I Don't Want Love (6 Music session 14 Nov 2011)

Get older playlist
00:00 -
6 Music Artist in Residence
Jamie T, 9. My Favourite Covers Of All Time
Jamie T presents an hour of his favourite cover versions.
01:00 -
Malcolm McLaren's Duck Rock: In His Own Words

Malcolm McLaren tells the extraordinary story of his 1983 album, Duck Rock.
02:00 -
The Look Of Music, The Sound Of Fashion: Malcolm McLaren In His Own Words

Malcolm McLaren, who died in April 2010, looks back on his extraordinary life and work. (R)
03:00 -
6 Music's Indie Forever
Indie love for Valentine's Day
An Indie Valentine's; nothing but solid-gold indie hits to get you feeling all the feels.
04:00 -
The 6 Music Playlist
Your New Favourite Tunes of 2023!
Want to hear the latest tracks 6 Music have added to their playlist? Then listen here!
with Roisin Murphy
Chris is joined by Irish singer/songwriter and record producer Roisin Murphy.
Exhilarating anthems and unexpected gems for your midweek morning
Lauren gets your Wednesday going with the most breathtaking music.
Your Mid Week Musical Mood Enhancer
Your Mid Week Musical Mood Enhancer.
Your midweek pick-me-up featuring Kathy Sledge and Alice Cooper
Featuring Craig's favourite chats with Kathy Sledge, Alice Cooper and Elvis Costello.
Hamish Hawk talks through his new album Angel Numbers
Plus, Steve has brand new music from Coach Party and Squid.
Antlers Archive Session
Who's On My T Shirt Tonight Then - tonight.
Old Town is the Label Of Love.
As many records as we can manage, including sessions and concerts from the BBC archive.