BBC Radio 6 Music LIVE - 6 Music Radio LIVE BBC6M LIVE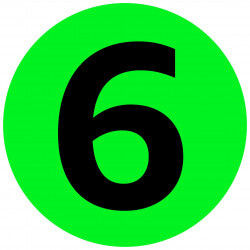 About BBC Radio 6 Music
Listen online to the internet radio of BBC Radio 6 Music live here, on UK Radio Live!
BBC Radio 6 Music is the most listened to radio in the competition of the only digitally distributed radios with more than 2.5 million weekly listeners in the UK. Almost every music lover can find his account in the musical palette, because similarly to BBC Radio 2, the station compiles its musical line-up mainly from the past 40 years to the present. Sometimes it steps back further in time, and brings some pieces from the 60s, and 70s too. Primarily popular music, and alternative genres fill up the musical repertoire, furthermore live concerts are also broadcasted. The radio broadcasts live, the year after year growing 6 Music Festival what is BBC's music festival in the United Kingdom.
BBC Radio 6 Music morning programmes don't have the generally used "Breakfast" word in their names, but they have the expected good mooded and dynamic characteristics to rev up the listeners on all days of the week. On weekdays from 7:30am to 10:30am Lauren Laverne leads the morning block with diverse content, from music news, to introducing "Album of the Day", and occasionally scientific and poetic topics are also discussed with various guests.

Music genres: pop, rock, trip-hop, electronica, dance, indie pop, iconic rock

The broadcast is not available on the traditional analogue radio way, but can be reached by almost every digital solution, we recommend the online radio stream.

BBC Radio 6 Music 's slogan: "The place for the best Alternative Music"
Do You see incomplete, outdated or incorrect information on our site? Do You think You know more about a radio? Help us, write to us on Facebook and in exchange we grant You advertisement free use of our site! :)
Contacts






















































More radios
BBC Radio 6 Music comment box
This box is not read by the Radio's staff! So if You would like to ask for a song, or to send a word to the radio presenter, try the
Facebook Box
or
one of the contacts!
News about BBC Radio 6 Music
Recommended Radios
00:00 -
6 Music Artist Collection
Goldfrapp, Goldfrapp2/5 Alison Goldfrapp & Will Gregory share their musical milestones with Matt Everitt in 2011.
01:00 -
6 Music Artist Collection
Goldfrapp, Goldfrapp at the BBC5/5 Goldfrapp at the BBC.
02:00 -
6 Music Artist Collection
Goldfrapp, Goldfrapp at the Electric Proms 20084/5 Goldfrapp performing live at the Electric Proms in 2008.
03:00 -
6 Music Artist Collection
Goldfrapp, Goldfrapp at the 6 Music Festival 20171/5 Goldfrapp at the 6 Music Festival 2017.
04:00 -
6 Music Artist Collection
Goldfrapp, The Goldfrapp Playlist3/5 An hours worth of golden moments from Goldfrapp's back catalogue.
Jamz Supernova sits inYour chance to vote on a 'Lost Love' - text us on 64046 or tweet @BBC6Music.
The Maths of Life and 6 Music SalutesDr Hannah Fry talks The Maths of Life and we celebrate the iconic in 6 Music Salutes.
With Music From The Near FutureMary Anne selects her favourite new music of the day and some old skool classics.
09/03/2021Shaun welcomes another Small Claims Court caller to air & Matt Everitt has the Music News
Kid CriticsOur Kid Critics will be testing your music video knowledge.
Still On Air - Strawberry FiledsThe A to Z thunders on to S part 5.
09/03/2021As many records as we can manage including sessions and concerts from the BBC archive.