BBC Radio 6 Music - Radio 6 - Radio 6 LIVE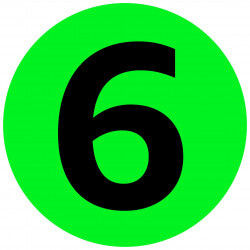 About BBC Radio 6 Music
Listen online to the internet radio of BBC Radio 6 Music live, which is the most listened to radio in the competition of the only digitally distributed radios with more than 2.5 million weekly listeners in the UK. Almost every alternative and indie music lover can find his account in the musical palette, because the station compiles its musical line-up mainly from the past 40 years to the present. Sometimes it steps back further in time, and brings some pieces from the 60s, and 70s too. Primarily alternative and indie fill up the musical repertoire, but also pop, rock, trip-hop, electronica, dance, indie pop and iconic rock diversify the palette, furthermore live concerts are also broadcasted. The radio broadcasts the year after year growing 6 Music Festival live, which is BBC's official music festival in the United Kingdom.
BBC Radio 6 Music morning programme doesn't have the generally used "Breakfast" word in its name, but it has the expected good mooded and dynamic characteristics to rev up the atmosphere. On weekdays from 7:30am to 10:30am Lauren Laverne leads the morning block with diverse content, from music news to talks, and occasionally scientific and poetic topics are also discussed with various guests.

BBC Radio 6 Music 's slogan: "The place for the best Alternative Music"
Do You see incomplete, outdated or incorrect information on our site? Do You think You know more about a radio? Help us, write to us on Facebook and in exchange we grant You advertisement free use of our site! :)
Contacts
BBC Radio 6 Music frequencies
The broadcast is not available on the traditional analogue radio way, but can be reached by the digital solutions like DAB Digital Radio and DigitalTV, we recommend the online radio stream.
DigitalTV: Freeview: Channel 707, Freesat: Channel 707, Sky: Channel 0120, Virgin: Channel 909





















































Afro Diaspora Radio Online

More radios
BBC Radio 6 Music comment box
This box is not read by the Radio's staff! So if You would like to ask for a song, or to send a word to the radio presenter, try the
Facebook Box
or
one of the contacts!
News about BBC Radio 6 Music



19:23
Tirzah - Basic Need (6 Music Session, 13 Jun 2019)

19:19
Richard Chelobani - Naswa

19:14
Ty Segall - Saturday Pt. 2

19:10
Maria Chiara Argirò - Greenarp

19:04
RUBY GOON - Cold Wind

19:01
Crack Cloud - Please Yourself

18:57
Opus Kink - Wild Bill (6 Music at The Great Escape 13th May 2022)

18:55
Opus Kink - Unrepentent Soilder (6 Music at The Great Escape 13th May 2022)

18:49
DEADLETTER - Pop Culture (6 Music at The Great Escape 13th May 2022)
Get older songs
00:00 -
Guy Garvey's Finest Hour
15/05/2022
Guy Garvey brings his own unique taste to 6 Music.
02:00 -
BBC Introducing Arts
16/05/2022
Huw Stephens explores creative work from emerging British artists...
03:00 -
Dream Fuel with Arlo Parks
16/05/2022
Arlo Parks invites listeners to step inside her musical universe for an hour each week.
04:00 -
The BBC Introducing Mixtape
Theo Johnson sits in
Theo Johnson presents a mixtape of his personal selection of tracks from BBC Introducing.
Kickstart the week with the music you love
It's Chris Hawkins with a stack of great tunes for your Monday morning.
Kick the week off with the biggest Cloudbusting tunes
Lauren welcomes you to the week with the biggest Monday tunes in Cloudbusting.
With the All Queeens playlist
Mary Anne kick starts your week with the All Queens playlist
An uplifting mix of music and chat
Craig Charles keeps the tunes coming to help kick start your week.
Live music from the Weekend's Great Escape Festival
Steve repeats live tracks from Ciel, Dark Tropics and Opus Kink.
Tom Ravenscroft sits in
Classic and cutting-edge music, with live sessions and archive performances.
16/05/2022
As many records as we can manage including sessions and concerts from the BBC archive.