BBC Radio 6 Music - Radio 6 - Radio 6 LIVE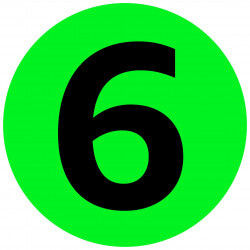 About BBC Radio 6 Music
Listen online to the internet radio of BBC Radio 6 Music live, which is the most listened to radio in the competition of the only digitally distributed radios with more than 2.5 million weekly listeners in the UK. Almost every alternative and indie music lover can find his account in the musical palette, because the station compiles its musical line-up mainly from the past 40 years to the present. Sometimes it steps back further in time, and brings some pieces from the 60s, and 70s too. Primarily alternative and indie fill up the musical repertoire, but also pop, rock, trip-hop, electronica, dance, indie pop and iconic rock diversify the palette, furthermore live concerts are also broadcasted. The radio broadcasts the year after year growing 6 Music Festival live, which is BBC's official music festival in the United Kingdom.
BBC Radio 6 Music morning programme doesn't have the generally used "Breakfast" word in its name, but it has the expected good mooded and dynamic characteristics to rev up the atmosphere. On weekdays from 7:30am to 10:30am Lauren Laverne leads the morning block with diverse content, from music news to talks, and occasionally scientific and poetic topics are also discussed with various guests.

BBC Radio 6 Music 's slogan: "The place for the best Alternative Music"
Do You see incomplete, outdated or incorrect information on our site? Do You think You know more about a radio? Help us, write to us on Facebook and in exchange we grant You advertisement free use of our site! :)
Contacts
The broadcast is not available on the traditional analogue radio way, but can be reached by the digital solutions like DAB Digital Radio and DigitalTV, we recommend the online radio stream.
DigitalTV: Freeview: Channel 707, Freesat: Channel 707, Sky: Channel 0120, Virgin: Channel 909






















































More radios
BBC Radio 6 Music comment box
This box is not read by the Radio's staff! So if You would like to ask for a song, or to send a word to the radio presenter, try the
Facebook Box
or
one of the contacts!
News about BBC Radio 6 Music

17:27
Eugene Synegal - World Of Love

17:24
Jeff Perry - Love Don't Come No Stronger

17:22
Valerie Simpson & Nickolas Ashford - I'll Find You

17:18
Future Force - Reincarnation

17:15
The Real Thing - Rainin' Through My Sunshine

17:06
War - The World is a Ghetto

17:01
Johnny Yoshinaga & Jogging Staff - African Juice

16:52
北村昌士 & PHONOGENIX - The Final Autumn In Asia

16:47
Emma-Jean Thackray - Our People

16:45
RAMP - The American Promise
Get older songs
A handmade mixtape of beats for focus
Two hours of beats and instrumentals to work (or chill) to.
24/07/2021
Ambient tracks to help you focus.
04:00 -
6 Music Artist in Residence
Mykki Blanco, Vol 6. Theydies and Gentlethems: a Queer inspired playlist
6/6 A playlist of Mykki's favourite non-binary, trans and gender non-conforming artists
Daft Punk - Homework
Daft Punk's debut album Homework (1997) is Chris' Classic Album of the Weekend.
07:00 -
Radcliffe and Maconie
Huw Stephens sits in, with guest comedian Ellie Taylor
Huw Stephens presents a feast of great music and talks to comedian Ellie Taylor
24/07/2021
Huey gets your weekend cooking with funky treats from his record collection.
13:00 -
Jamz Supernova on 6
24/07/2021
With an uplifting array of alternative RnB, global club sounds and leftfield electronica.
14:32 -
Jamz Supernova on 6
The Weekend Warm Up Mix
Jamz gets your Saturdays moving with an uplifting mix of club sounds
24/07/2021
Joining the musical dots, soul, hip-hop, house, Afro, Latin, electronica, jazz and beyond.
18:00 -
Amy Winehouse - 10 Years On
Craig Charles Funk and Soul Show celebration of Amy Winehouse
Ten years after her passing, we celebrate the life and music of Amy Winehouse.
21:00 -
The Blessed Madonna
24/07/2021
The Blessed Madonna shares her favourite tracks from all corners of the dance floor.
22:00 -
The Blessed Madonna
24/07/2021
The Blessed Madonna shares songs of personal & historical significance.
23:00 -
The Blessed Madonna
24/07/2021
Step into the sweatbox with The Blessed Madonna (and the occasional friend) in the mix.