BBC Radio 6 Music - Radio 6 - Radio 6 LIVE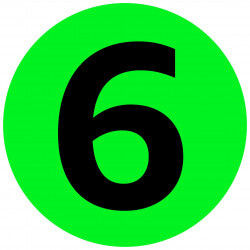 About BBC Radio 6 Music
Listen online to the internet radio of BBC Radio 6 Music live, which is the most listened to radio in the competition of the only digitally distributed radios with more than 2.5 million weekly listeners in the UK. Almost every alternative and indie music lover can find his account in the musical palette, because the station compiles its musical line-up mainly from the past 40 years to the present. Sometimes it steps back further in time, and brings some pieces from the 60s, and 70s too. Primarily alternative and indie fill up the musical repertoire, but also pop, rock, trip-hop, electronica, dance, indie pop and iconic rock diversify the palette, furthermore live concerts are also broadcasted. The radio broadcasts the year after year growing 6 Music Festival live, which is BBC's official music festival in the United Kingdom.
BBC Radio 6 Music morning programme doesn't have the generally used "Breakfast" word in its name, but it has the expected good mooded and dynamic characteristics to rev up the atmosphere. On weekdays from 7:30am to 10:30am Lauren Laverne leads the morning block with diverse content, from music news to talks, and occasionally scientific and poetic topics are also discussed with various guests.

BBC Radio 6 Music 's slogan: "The place for the best Alternative Music"
Do You see incomplete, outdated or incorrect information on our site? Do You think You know more about a radio? Help us, write to us on Facebook and in exchange we grant You advertisement free use of our site! :)
Contacts
The broadcast is not available on the traditional analogue radio way, but can be reached by the digital solutions like DAB Digital Radio and DigitalTV, we recommend the online radio stream.
DigitalTV: Freeview: Channel 707, Freesat: Channel 707, Sky: Channel 0120, Virgin: Channel 909






















































More radios
BBC Radio 6 Music comment box
This box is not read by the Radio's staff! So if You would like to ask for a song, or to send a word to the radio presenter, try the
Facebook Box
or
one of the contacts!
News about BBC Radio 6 Music


18:01
Heaven 17 - (We Don't Need This) Fascist Groove Thang

17:57
Emma-Jean Thackray - Say Something

17:54
Sports Team - Happy (God's Own Country)

17:50
Dirtsman - Bubble & Wine

17:46
Honey Dijon, Annette Bowen & Nikki O - Downtown

17:40
Inspiral Carpets - Saturn 5

17:37
Lonely Tourist - John's Had A Few

17:33
The Clash - London Calling

17:28
Penelope Trappes - Lucky Eleven

17:23
KRS-One - Sound Of Da Police
Get older songs
00:00 -
Freak Zone Playlist
17/06/2021
Freak Zone Playlist on 6 Music
Riz Ahmed
Actor Riz Ahmed joins Miranda Sawyer to discuss the use of music in his film work
David Holmes
With film composer and DJ David Holmes
03:00 -
6 Music Live Hour
Colbert Hamilton & the Hell Razors, the Vipers and Kid Galahad.
Colbert Hamilton & the Hell Razors in concert in 1984, plus the Vipers and Kid Galahad.
04:00 -
6 Music's Jukebox
17/06/2021
Chris Hawkins takes you through the early hours playing back to back music.
17/06/2021
Your chance to vote on a 'Lost Love' - text us on 64046 or tweet @BBC6Music.
17/06/2021
Lauren curates your musical choices in the People's Playlist.
With The HouseQuake Playlist
Brighten your day with the HouseQuake playlist
Ep 583 - Paul Weller joins Shaun
Paul Weller joins Shaun to chat about his show with the BBC Symphony Orchestra
The National Anthem
Your chance to help soundtrack a current news story in The National Anthem.
Agnes Obel, Manic Q and A Plus An Archive Session
The final Home Service Lockdown programme - so make the most of it.
Paul Weller Live At The Barbican.
The final hour of the show features highlights of Paul Weller's first live gig in 2 years.