BBC Radio 5 LIVE - BBCR5L LIVE - 5 Live Radio LIVE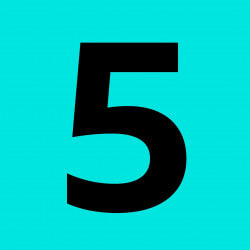 About BBC Radio 5 Live
Listen online to the internet radio of BBC Radio 5 Live here on UK Radio Live!
BBC Radio 5 Live with more than 5.2 million weekly listeners is the fifth most popular radio station in the United Kingdom. The most important news source in the UK among the radio listeners' community, as specialized BBC radio in broadcasting the breaking news of BBC News. Even solves the news-hunger of the United Kingdom-wide, decisive sized sports fan community by live sports coverings. Almost all major UK related sports events are covered by the BBC Radio Five Live. In case of concurrent major sports events, the broadcaster's sister station, BBC Radio 5 Live Sports Extra helps to follow multiple sports events at once. Further programmes in the schedule are interviews, phone-in talks, and weather reports.
BBC Radio 5 Live Breakfast brings more waves of morning shows to the listeners on weekdays, because from 6am two presenters of the breakfast team pick the topics from national and international news and sports until 9am, when one of them takes over the air, and receives phone calls from the listeners and continues the discussion with them to 10am. In the season of Premier League, on Fridays from 8:30am to 9am Robbie Savage steps in for a half hour, with experts and celebrities of sports to warm-up the listeners to the weekend's sports events. The station's Saturday Breakfast and Sunday Breakfast start at 6am, as the weekdays' breakfasts, but ends at 9am without further phone-in discussions.
Presenters: Nicky Campbell, Clare McDonnel, Rachel Burden, Lisa McCormick, Geoff Lloyd, Tony Livesey, Eleanor Oldroyd, Ayo Akinwolere, Chris Warburton, Sam Walker, Steve Crossman.

The radio is available on the analogue way on 909 MW, 693 MW radio frequencies, and by the digital solutions to, we recommend the online radio stream.

BBC Radio 5 Live 's slogan: "First for breaking news, and the best live sport" "Live news. Live sport." "The World Cup Station"
Do You see incomplete, outdated or incorrect information on our site? Do You think You know more about a radio? Help us, write to us on Facebook and in exchange we grant You advertisement free use of our site! :)
Contacts






















































More radios
BBC Radio 5 Live comment box
This box is not read by the Radio's staff! So if You would like to ask for a song, or to send a word to the radio presenter, try the
Facebook Box
or
one of the contacts!
News about BBC Radio 5 Live
Do You like this radio? Recommend it to your friends!
Recommended Radios
09/03/2021Dotun Adebayo with your calls and discussion through the night.
09/03/2021News and insight from the business world.
09/03/2021Rachel Burden and Rick Edwards with news and sport from the UK and around the world.
Your Call, 09/03/2021Rachel Burden takes your calls on the day's big story.
09/03/2021Naga Munchetty features news, experiences, and big name interviews from around the UK.
13:00 -
Nihal Arthanayake
09/03/2021Nihal Arthanayake presents an afternoon of news, big name interviews and conversation.
09/03/2021A round-up of the day's top news and sport with Anna Foster and Tony Livesey.
The Tuesday Night ClubReaction and discussion on the latest news and stories from the world of football.
The Tuffers and Vaughan Cricket Show, 09/03/2021Cricket discussion and debate with Phil Tufnell and Michael Vaughan.
09/03/2021A chance to hear the latest podcasts from BBC Sport.
09/03/2021Colin Murray with late night conversation and in-depth interviews.