BBC Radio 2 LIVE - BBCR2 Radio LIVE - BBCR2 LIVE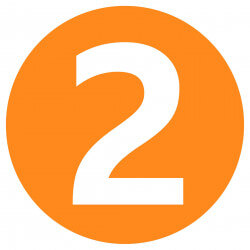 About BBC Radio 2
Listen online to the internet radio of BBC Radio 2 live, which is the most popular radio station in the United Kingdom. With almost 15 million weekly listeners, BBC Radio 2 deserves the BBC radio station fleet's flagship title. Started on 30 September 1967, so more than 50 years of experience in broadcasting polished the programme structure to it's impeccable fusion of popular music and a wide selection of specialist music as well as documentaries, comedies and talkshows. For the best orientation of the music palette of the radio, which covers more than 40 years in numerous genres, the most skilled musical experts supervise the navigation in the vast ocean of melodies. In time of talk, frontline presenters lead the verbal communication for the highest level of intelligibility in various shows.
On weekdays the "Zoe Ball Breakfast Show" ignites the mornings from 6:30am to 9:30am with news, sport news, and newspaper watch besides the carefully selected music, all for helping to pick up the momentum of the day.

Music genres: pop, classic, rock 'n' roll, country, jazz, folk, gospel, blues, organ music, big band, brass band and more...
Musical experts: Jamie Cullum, Cerys Matthews, Craig Charles, Mark Radcliffe, Bob Harris, Elaine Paige, Paul Gambaccini, Tony Blackburn, Gary Davies and Johnnie Walker
Presenters: Zoe Ball, Tina Daheley, Sara Cox, Ken Bruce, Jeremy Vine, Steve Wright, Jo Whiley, Trevor Nelson, Vanessa Feltz, Dermot O'Leary, Claudia Winkleman, Ryan Clark-Neal, Paul O'Grady, Fearne Cotton and OJ Borg

BBC Radio 2 's slogan: "More 2 it"
Do You see incomplete, outdated or incorrect information on our site? Do You think You know more about a radio? Help us, write to us on Facebook and in exchange we grant You advertisement free use of our site! :)
Contacts
Aberdare area, South Wales

-

89.2

FM
Aberdeenshire

-

88.7

FM
Aberfeldy

-

89.2

FM
Abergavenny & Usk Valley

-

88.7

FM
Abersychan

-

88.5

FM
Abertillery

-

89.0

FM
Alexandria

-

88.3

FM
Ambleside

-

88.3

FM
Anglesey

-

89.8

FM
Angus

-

88.3

FM
Axminster

-

89.5

FM
Ayrshire

-

89.5

FM
Bakewell

-

89.8

FM
Ballachulish

-

88.1

FM
Ballycastle

-

88.8

FM
Barmouth area, Gwynedd

-

88.3

FM
Barnoldswick area

-

89.7

FM
Basingstoke

-

90.1

FM
Bath

-

89.0

FM
Beds

-

90.1

FM
Berks

-

89.5

FM
Berwick-upon-Tweed

-

88.6

FM
Betws-y-Coed

-

88.2

FM
Bexhill

-

88.2

FM
Blaenavon

-

88.5

FM
Blairgowrie

-

89.6

FM
Bodmin area, Cornwall

-

88.8

FM
Border Coast

-

89.7

FM
Border Region

-

89.1

FM
Bradford

-

88.5

FM
Brecon

-

88.9

FM
Brighton

-

90.1

FM
Bristol

-

89.3

FM
Bristol area

-

89.9

FM
Bucks

-

89.5

FM
Burnley

-

90.2

FM
Buxton

-

90.0

FM
Calne

-

88.2

FM
Cambridge area

-

88.9

FM
Cambs

-

90.1

FM
Campbeltown

-

88.4

FM
Carmarthen

-

88.9

FM
Carmarthenshire

-

88.4

FM
Caterham

-

89.7

FM
Central Lancashire

-

88.6

FM
Central Northern Ireland

-

90.1

FM
Central Powys

-

89.1

FM
Central Scotland

-

89.9

FM
The broadcast is available on the traditional analogue radio way in the territory of the United Kingdom, and the digital ways like DAB Digital Radio and DigitalTV are also optionable, we recommend the online radio stream.
DigitalTV: Freeview: Channel 702, Freesat: Channel 702, Sky: Channel 0102, Virgin: Channel 902, Virgin Ireland: Channel 908
BBC Radio 2 Frequency map






















































More radios
BBC Radio 2 comment box
This box is not read by the Radio's staff! So if You would like to ask for a song, or to send a word to the radio presenter, try the
Facebook Box
or
one of the contacts!
News about BBC Radio 2
Have You liked our Facebook page yet?
Recommended Radios

23:13
Sigrid - Don't Feel Like Crying

23:07
Ivory Layne - Lonely Hearts

23:03
Aerosmith - I Don't Want To Miss A Thing

22:56
Gabrielle - Sunshine

22:52
Billie Eilish - Your Power

22:47
George Harrison - My Sweet Lord

22:42
Emeli Sandé - You Are Not Alone

22:34
Take That - The Garden


22:18
David Gray - Babylon
Get older songs
00:00 -
Ana Matronic's Dance Devotion
09/05/2021
Ana Matronic plays music from across the dance music spectrum: any genre and any era.
02:00 -
Patrick Kielty's Cover Stories
09/05/2021
Celebrating cover versions in all their glory!
03:00 -
Sheridan's Showstoppers
Sheridan's Showstoppers Mix, Feel-Good Songs from All-Time Favourite Musicals
Sheridan brings you a selection of the best feel-good showtunes.
04:00 -
Radio 2 Celebrates Eurovision
Terry Wogan's Tracks Of My Eurovision Years
Sir Terry Wogan, legendary BBC Eurovision commentator picks his favourite Eurovision songs
05:00 -
Radio 2 Celebrates Eurovision
Steve Wright's Eurovision Love Songs
Steve presents a Eurovision-themed version of his hugely popular Love Songs programme.
06:05 -
Good Morning Sunday
Like a Prayer, 09/05/2021
Rev Kate Bottley and Jason Mohammad present great music and inspiring stories.
06:35 -
Good Morning Sunday
09/05/2021
Rev Kate Bottley and Jason Mohammad present great music and inspiring stories.
09:00 -
Steve Wright's Sunday Love Songs
09/05/2021
A blend of classic love songs, dedications and real-life romance stories.
11:00 -
The Michael Ball Show
Sir Tom Jones and Josie Lloyd
Michael is joined by Sir Tom Jones and author, Josie Lloyd, plus Boogie with Ball and more
13:00 -
Elaine Paige on Sunday
40 years of Cats and 35 years of Chess!
Celebrating 40 years of Cats and 35 years of Chess with show tunes and memories from both.
15:00 -
Sounds of the 70s with Johnnie Walker
Special Guest: Graham Nash
Johnnie plays classic 70s tracks.
Triples starring Erasure plus Simon & Garfunkel
With all of Paul's non-awarding features, plenty of messages and some fab music.
19:00 -
Sunday Night is Music Night
Ed Balls
With Ed Balls. No leotard. No Gangnam Style. Just glorious music from the musicals.
21:00 -
Seth Lakeman's Folk Map of the British Isles
Episode 1
Seth Lakeman takes us on a whirlwind tour of the folk music of the British Isles.
22:00 -
Dr Rangan Chatterjee
A Happier Motherhood
Dr Rangan Chatterjee marks the end of Maternal Mental Health Week with special guests.