BBC Radio 2 LIVE - BBCR2 Radio LIVE - BBCR2 LIVE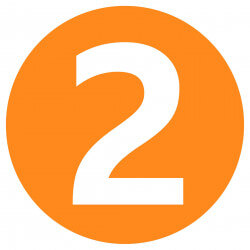 About BBC Radio 2
Listen online to the internet radio of BBC Radio 2 live, which is the most popular radio station in the United Kingdom. With almost 15 million weekly listeners, BBC Radio 2 deserves the BBC radio station fleet's flagship title. Started on 30 September 1967, so more than 50 years of experience in broadcasting polished the programme structure to it's impeccable fusion of popular music and a wide selection of specialist music as well as documentaries, comedies and talkshows. For the best orientation of the music palette of the radio, which covers more than 40 years in numerous genres, the most skilled musical experts supervise the navigation in the vast ocean of melodies. In time of talk, frontline presenters lead the verbal communication for the highest level of intelligibility in various shows.
On weekdays the "Zoe Ball Breakfast Show" ignites the mornings from 6:30am to 9:30am with news, sports, and newspaper watch besides the carefully selected music, all for helping to pick up the momentum of the day.

Music genres: pop, classic, rock 'n' roll, country, jazz, folk, gospel, blues, organ music, big band, brass band and more...
Musical experts: Jamie Cullum, Cerys Matthews, Craig Charles, Mark Radcliffe, Bob Harris, Elaine Paige, Paul Gambaccini, Tony Blackburn, Gary Davies and Johnnie Walker
Presenters: Zoe Ball, Tina Daheley, Sara Cox, Ken Bruce, Jeremy Vine, Steve Wright, Jo Whiley, Trevor Nelson, Vanessa Feltz, Dermot O'Leary, Claudia Winkleman, Ryan Clark-Neal, Paul O'Grady, Fearne Cotton and OJ Borg

BBC Radio 2 's slogan: "More 2 it"
Do You see incomplete, outdated or incorrect information on our site? Do You think You know more about a radio? Help us, write to us on Facebook and in exchange we grant You advertisement free use of our site! :)
Contacts
Aberdare area

-

89.2

FM
Aberdeenshire

-

88.7

FM
Aberfeldy

-

89.2

FM
Abergavenny

-

88.7

FM
Abersychan

-

88.5

FM
Abertillery

-

89.0

FM
Alexandria

-

88.3

FM
Ambleside

-

88.3

FM
Anglesey

-

89.8

FM
Angus

-

88.3

FM
Axminster

-

89.5

FM
Ayrshire

-

89.5

FM
Bakewell

-

89.8

FM
Ballachulish

-

88.1

FM
Ballycastle

-

88.8

FM
Barmouth area

-

88.3

FM
Barnoldswick area

-

89.7

FM
Basingstoke

-

90.1

FM
Bath

-

89.0

FM
Beds

-

90.1

FM
Berks

-

89.5

FM
Berwick-upon-Tweed

-

88.6

FM
Betws-y-Coed

-

88.2

FM
Bexhill

-

88.2

FM
Blaenavon

-

88.5

FM
Blairgowrie

-

89.6

FM
Bodmin area

-

88.8

FM
Border coast

-

89.7

FM
Border Region

-

89.1

FM
Bradford

-

88.5

FM
Brecon

-

88.9

FM
Brighton

-

90.1

FM
Bristol

-

89.3

FM
Bristol area

-

89.9

FM
Bucks

-

89.5

FM
Burnley

-

90.2

FM
Buxton

-

90.0

FM
Calne

-

88.2

FM
Cambridge area

-

88.9

FM
Cambs

-

90.1

FM
Campbeltown

-

88.4

FM
Carmarthen

-

88.9

FM
Carmarthenshire

-

88.4

FM
Caterham

-

89.7

FM
Central Lancashire

-

88.6

FM
Central Northern Ireland

-

90.1

FM
Central Powys

-

89.1

FM
Central Scotland

-

89.9

FM
The broadcast is available on the traditional analogue radio way on 88-91 FM and on the digital solutions like DAB Digital Radio and DigitalTV, we recommend the online radio stream.
DigitalTV: Freeview - Channel 702, Freesat - Channel 702, Sky - Channel 0102, Virgin - Channel 902
BBC Radio 2 Frequency map
















































Afro Diaspora Radio Online






More radios
BBC Radio 2 comment box
This box is not read by the Radio's staff! So if You would like to ask for a song, or to send a word to the radio presenter, try the
Facebook box
or one of the
contacts!
News about BBC Radio 2

02:07
Netsky & Rita Ora - Barricades

02:04
The B‐52s - Love Shack

01:56
Reverend and the Makers - Heatwave In The Cold North

01:52
Spice Girls - Say You'll Be There

01:48
Elton John & Britney Spears - Hold Me Closer

01:44
Vanilla Ice - Ice Ice Baby

01:39
Kygo - Dancing Feet (feat. DNCE)

01:34
Daryl Hall & John Oates - You Make My Dreams


01:24
Luis Fonsi - Despacito (Remix) (feat. Daddy Yankee & Justin Bieber)
Get older songs
06/10/2022
Phil Williams is live through the night from the Salford Riviera.
03:00 -
Tracks Of My Years
Susie Dent
Lexicographer, etymologist, and Countdown star Susie Dent picks her Tracks Of My Years.
04:00 -
Early Breakfast Show
Nicki Chapman
Join Nicki Chapman this week for your Early Bird Earworms and Famous Last Words clues!
06:30 -
The Zoe Ball Breakfast Show
Richard Ayoade and Jay's Quiz
Richard Ayoade is here... and Jay's got another Quiz!
PopMaster and Brian Blessed
Brian Blessed picks his penultimate Tracks Of My Years, plus there's another PopMaster.
06/10/2022
Jeremy and guests discuss the news headlines and talk to the people making them.
06/10/2022
OJ has Mid-Afternoon Mastermind and you pick the tracks on the 3 O'Clock Rock.
06/10/2022
Sara gets you through teatime with plenty of giggles and some fab music.
18:30 -
Sara Cox's Half Wower
06/10/2022
Sara plays the biggest and best tunes to get you up dancing!
19:00 -
Jo Whiley's Shiny Happy Playlist
06/10/2022
Jo brings her Shiny Happy Playlist, 30 minutes of feel-good music.
06/10/2022
Jo handpicks her favourite new music from all genres of the musical spectrum.
21:00 -
The Country Show with Bob Harris
06/10/2022
Just got an hour? All the country you need to know, right here right now!
22:00 -
Trevor Nelson's Magnificent 7
DJ Spoony sits in
Thirty minutes of the biggest hits, uplifting tunes and essential throwbacks.
22:30 -
Trevor Nelson's Rhythm Nation
DJ Spoony sits in
Soul, R&B, funk, disco and everything in between.