BBC Radio 2 LIVE - BBCR2 Radio LIVE - BBCR2 LIVE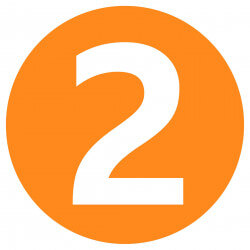 About BBC Radio 2
Listen online to the internet radio of BBC Radio 2 live, which is the most popular radio station in the United Kingdom. With almost 15 million weekly listeners, BBC Radio 2 deserves the BBC radio station fleet's flagship title. Started on 30 September 1967, so more than 50 years of experience in broadcasting polished the programme structure to it's impeccable fusion of popular music and a wide selection of specialist music as well as documentaries, comedies and talkshows. For the best orientation of the music palette of the radio, which covers more than 40 years in numerous genres, the most skilled musical experts supervise the navigation in the vast ocean of melodies. In time of talk, frontline presenters lead the verbal communication for the highest level of intelligibility in various shows.
On weekdays the "Zoe Ball Breakfast Show" ignites the mornings from 6:30am to 9:30am with news, sport news, and newspaper watch besides the carefully selected music, all for helping to pick up the momentum of the day.

Music genres: pop, classic, rock 'n' roll, country, jazz, folk, gospel, blues, organ music, big band, brass band and more...
Musical experts: Jamie Cullum, Cerys Matthews, Craig Charles, Mark Radcliffe, Bob Harris, Elaine Paige, Paul Gambaccini, Tony Blackburn, Gary Davies and Johnnie Walker
Presenters: Zoe Ball, Tina Daheley, Sara Cox, Ken Bruce, Jeremy Vine, Steve Wright, Jo Whiley, Trevor Nelson, Vanessa Feltz, Dermot O'Leary, Claudia Winkleman, Ryan Clark-Neal, Paul O'Grady, Fearne Cotton and OJ Borg

BBC Radio 2 's slogan: "More 2 it"
Do You see incomplete, outdated or incorrect information on our site? Do You think You know more about a radio? Help us, write to us on Facebook and in exchange we grant You advertisement free use of our site! :)
Contacts
Aberdare area, South Wales

-

89.2

FM
Aberdeenshire

-

88.7

FM
Aberfeldy

-

89.2

FM
Abergavenny & Usk Valley

-

88.7

FM
Abersychan

-

88.5

FM
Abertillery

-

89.0

FM
Alexandria

-

88.3

FM
Ambleside

-

88.3

FM
Anglesey

-

89.8

FM
Angus

-

88.3

FM
Axminster

-

89.5

FM
Ayrshire

-

89.5

FM
Bakewell

-

89.8

FM
Ballachulish

-

88.1

FM
Ballycastle

-

88.8

FM
Barmouth area, Gwynedd

-

88.3

FM
Barnoldswick area

-

89.7

FM
Basingstoke

-

90.1

FM
Bath

-

89.0

FM
Beds

-

90.1

FM
Berks

-

89.5

FM
Berwick-upon-Tweed

-

88.6

FM
Betws-y-Coed

-

88.2

FM
Bexhill

-

88.2

FM
Blaenavon

-

88.5

FM
Blairgowrie

-

89.6

FM
Bodmin area, Cornwall

-

88.8

FM
Border Coast

-

89.7

FM
Border Region

-

89.1

FM
Bradford

-

88.5

FM
Brecon

-

88.9

FM
Brighton

-

90.1

FM
Bristol

-

89.3

FM
Bristol area

-

89.9

FM
Bucks

-

89.5

FM
Burnley

-

90.2

FM
Buxton

-

90.0

FM
Calne

-

88.2

FM
Cambridge area

-

88.9

FM
Cambs

-

90.1

FM
Campbeltown

-

88.4

FM
Carmarthen

-

88.9

FM
Carmarthenshire

-

88.4

FM
Caterham

-

89.7

FM
Central Lancashire

-

88.6

FM
Central Northern Ireland

-

90.1

FM
Central Powys

-

89.1

FM
Central Scotland

-

89.9

FM
The broadcast is available on the traditional analogue radio way in the territory of the United Kingdom, and the digital ways like DAB Digital Radio and DigitalTV are also optionable, we recommend the online radio stream.
DigitalTV: Freeview: Channel 702, Freesat: Channel 702, Sky: Channel 0102, Virgin: Channel 902, Virgin Ireland: Channel 908
BBC Radio 2 Frequency map






















































More radios
BBC Radio 2 comment box
This box is not read by the Radio's staff! So if You would like to ask for a song, or to send a word to the radio presenter, try the
Facebook Box
or
one of the contacts!
News about BBC Radio 2
Do You like this radio? Recommend it to your friends!
Recommended Radios

14:58
Josh Phillips & Dan McGrath - SW STRICTLY THEME

14:56
Carly Bawden - If I Loved You

14:50
Charlie Stemp & The 2016 London Company of Half A Sixpence - Flash Bang Wallop

14:49
Ramin Karimloo - Music Of The Night

14:40
Julie Andrews - I Have Confidence

14:38
RDM Band - Butter That Popcorn

14:33
Juan de Marcos González & Lin‐Manuel Miranda - One Of A Kind

14:29
Everybody's Talking About Jamie Original Album Cast - Out Of The Darkness (A Place Where We Belong)

14:24
Bee Gees - Night Fever

14:20
Christiani Pitts - Queen of New York
Get older songs
00:00 -
Ana Matronic's Dance Devotion
19/09/2021
Ana Matronic plays music from across the dance music spectrum: any genre and any era.
02:00 -
Bees in a Pod with Rob Beckett
Bee Enemies and the Cuckoo Bee
More bee-based laughs with Rob Beckett. This episode it's bee enemies.
02:30 -
Bees in a Pod with Rob Beckett
The Grand Finale - Bee Hopeful
Comedian Rob Beckett takes an optimistic look towards the future for bees.
03:00 -
Radio 2 In Concert
David Gray
An intimate set from David Gray recorded at Abbey Road Studios in December 2002.
04:00 -
Mood Music with Katie Piper
Vol.10: A Mix To Give You Hope
Look forward to the future with Katie Piper's mix to give you hope!
05:00 -
Tracks Of My Years
Nina Conti chooses her Tracks Of My Years
Queen of ventriloquism Nina Conti chooses her Tracks Of My Years.
06:00 -
Good Morning Sunday
Rob Brydon
As the comedian returns to the stage, Rob Brydon talks about nerves, music and Ken Bruce!
09:00 -
Steve Wright's Sunday Love Songs
19/09/2021
A blend of classic love songs, dedications and real-life romance stories.
11:00 -
The Michael Ball Show
Giles Coren, Greg James and Chris Smith
Michael is joined by columnist Giles Coren plus Radio 1 presenter Greg James & Chris Smith
13:00 -
Elaine Paige on Sunday
A very European Onstage Mishap!
Show tunes, movie music, the latest stage news, and a very European Onstage Mishap!
15:00 -
Sounds of the 70s with Johnnie Walker
19/09/2021
Johnnie plays classic 70s tracks.
Triples: Alicia Keys and Depeche Mode
With Triples, a Lost TV Theme, more Thank Yous, and banter with producer Malcolm.
19:00 -
Sunday Night is Music Night
Aliens, Sharks and Spies
Mark Kermode presents a concert of blockbuster film scores from the 1970s.
21:00 -
Sounds of the 21st Century
The Sounds of 2002
Claudia Winkleman introduces soundscapes of music, news, triumphs & tragedies, 2000-2010.
22:00 -
Dr Rangan Chatterjee
19/09/2021
Dr Rangan Chatterjee with inspirational conversations and a relaxed musical soundtrack.