BBC Radio 1 - BBC Radio 1 LIVE - BBC Radio One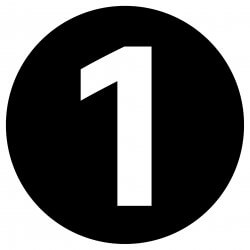 About BBC Radio 1
Listen to BBC Radio 1 live, which is the third most popular radio station in the United Kingdom after BBC Radio 2 and BBC Radio 4. More than 8.9 million weekly listeners keep up their actual musical freshness with the latest releases, and with the up to date music broadcasted by the radio. The broadcaster also gives chance for the emerging talents to become famous, and supports them in their first steps. The station is the host of world famous programme Essential Mix, and Radio 1's Live Lounge, and The Official Chart. Worldwide known DJs contribute to the broadcaster's unquestionable musical offer, like Adele Roberts, Annie Mac, Clara Amfo, Nick Grimshaw, Pete Tong, Scott Mills. The radio's music genre selection has one of the widest variety in the UK's radio stations as pop, rock, house, rap, electronica, drum&bass, dubstep, hip-hop, indie, electronic dance, independent rock and alternative rock divesify the palette.
On weekdays the BBC Radio One Breakfast wakes the listeners up under Greg James' funny leadership from 7am to 10am. On Saturday and Sunday Adele Roberts take the weekend breakfast show's potmeter from 7am to 10am
In the schedule, Newsbeat news programme throughout the day gives the short and easily digestible info packages about the world, and about the UK to the listeners, furthermore phone-in talks with the presenters diversify the unstoppable flow of music.

BBC Radio 1 's slogan: "Where it begins"
Do You see incomplete, outdated or incorrect information on our site? Do You think You know more about a radio? Help us, write to us on Facebook and in exchange we grant You advertisement free use of our site! :)
Contacts
Aberdare area, South Wales

-

98.8

FM
Aberdeenshire

-

98.3

FM
Aberfeldy

-

98.8

FM
Abergavenny & Usk Valley

-

98.3

FM
Abersychan

-

98.1

FM
Abertillery

-

98.6

FM
Alexandria

-

97.9

FM
Ambleside

-

97.9

FM
Anglesey

-

99.4

FM
Angus

-

97.9

FM
Axminster

-

99.1

FM
Ayrshire

-

99.1

FM
Bakewell

-

99.4

FM
Ballachulish

-

97.7

FM
Ballycastle

-

98.4

FM
Barmouth area, Gwynedd

-

97.9

FM
Barnoldswick area

-

99.3

FM
Basingstoke

-

99.7

FM
Bath

-

98.6

FM
Beds

-

99.7

FM
Berks

-

99.1

FM
Berwick-upon-Tweed

-

98.2

FM
Betws-y-Coed

-

97.8

FM
Bexhill

-

99.2

FM
Blaenavon

-

98.1

FM
Blairgowrie

-

99.2

FM
Bodmin area, Cornwall

-

98.4

FM
Border Coast

-

99.3

FM
Border Region

-

98.7

FM
Bradford

-

98.1

FM
Brecon

-

98.5

FM
Brighton

-

99.7

FM
Bristol

-

98.9

FM
Bristol area

-

99.5

FM
Bucks

-

99.1

FM
Burnley

-

97.8

FM
Buxton

-

99.6

FM
Calne

-

97.8

FM
Cambridge area

-

98.5

FM
Cambs

-

99.7

FM
Campbeltown

-

98.0

FM
Carmarthen

-

98.5

FM
Carmarthenshire

-

98.0

FM
Caterham

-

99.3

FM
Central Lancashire

-

98.2

FM
Central Northern Ireland

-

99.7

FM
Central Powys

-

98.7

FM
Central Scotland

-

99.5

FM
You can listen to the broadcast on the traditional analogue radio way, on 97-99 FM in the territory of the United Kingdom, and also the digital solutions like DAB Digital Radio, Digital TV are optionable, we recommend the online radio stream.
DigitalTV: Freeview: Channel 700, Freesat: Channel 696, Sky: Channel 0101, Virgin: Channel 901, TalkTalk: Channel 600, UPC Ireland: Channel 907
BBC Radio 1 Frequency map






















































More radios
BBC Radio 1 comment box
This box is not read by the Radio's staff! So if You would like to ask for a song, or to send a word to the radio presenter, try the
Facebook Box
or
one of the contacts!
News about BBC Radio 1
Similar radio stations in other countries

20:14
Morrisson - House & Garage (feat. Aitch)

20:11
Kojey Radical - WooHaa

20:08
Mahalia - Simmer (feat. Burna Boy)

20:04
wewantwraiths - Lifestyle


19:56
Lucy Dacus - Hot & Heavy

19:53
Wet Leg - Chaise Longue

19:50
Yonaka - Raise Your Glass

19:46
Mattiel - Those Words

19:42
Self Esteem - I Do This All The Time
Get older songs
00:00 -
Annie Nightingale presents...
Annie's Continued Euro Celebrations
Annie replays mixes from Belgium's Dimitri Vegas & Like Mike and France's Cedric Gervais.
02:00 -
Radio 1's Chillout Anthems
Drake, Glass Animals, Miley Cyrus and more
Music designed to unwind the mind.
03:00 -
Radio 1's Movie Mixtapes
Classical Movie Mixtapes, 16/06/2021
Radio 1's Movie man Ali Plumb goes Classical with more amazing soundtracks...
24/7 Dance...
Classic hits and the best new dance tracks.
05:00 -
Radio 1 Early Breakfast
with Arielle Free
Arielle has Radio 1's Early Breakfast.
07:00 -
Radio 1 Breakfast with Greg James
16/06/2021
Morning nonsense, star listeners and all the latest things...
16/06/2021
The home of Radio 1's Live Lounge.
16/06/2021
The latest news from around the UK and around the world.
Bamboleo
Hump Day calls for one thing and one thing only, Bamboleo…
16/06/2021
Wake up with Greg, go home with Grimmy...
16/06/2021
The latest news from around the UK and around the world.
18:00 -
Radio 1's Future Sounds with Annie Mac
16/06/2021
A journey of musical discovery and recommendation.
20:00 -
Rickie, Melvin and Charlie
16/06/2021
Charlie's off so just the boys to entertain you tonight!
22:00 -
Radio 1's Future Artists with Jack Saunders
16/06/2021
The new artists we're most excited about!