Absolute 10s LIVE - Absolute 10s Radio LIVE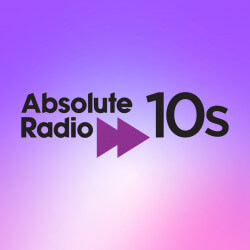 About Absolute 10s
Contacts






















































Absolute 10s comment box
This box is not read by the Radio's staff! So if You would like to ask for a song, or to send a word to the radio presenter, try the
Facebook Box
or
one of the contacts!
News about Absolute 10s
New presenters for Absolute Radio late shows
The Absolute Radio late show will be re-launched in the New Year with Jay Lawrence on weeknights and Dan Noble on weekends. Jay joined the station in 2018 and this year launched Through the Decades on weekends, playing three hours of music from the brand's decade stations – Absolute Radio 60s to Absolute Radio 10s. He'll move to weeknights, Monday-Thursday 10pm – 1am, bringing Through The Decades to the first hour of each programme, and will also become the host of Rock N Roll Football on Sundays...
More >>
radiotoday.co.uk - 16.12.2019
Bauer to launch Absolute Radio 10s online
Dave Berry has just announced the launch of a new station from the Absolute Radio family, featuring music from the 2010s. Absolute Radio 10s joins 60s, 70s, 80s, 90s, 00s and Absolute Classic Rock, and will also carry the Dave Berry Breakfast Show, Bush and Richie at Hometime and Frank Skinner and Jason Manford at the weekend. Bauer says the station will not be on DAB, instead forming part of its "digital innovation product strategy" by going online only...
More >>
radiotoday.co.uk - 18.11.2019
Do You like this radio? Recommend it to your friends!
Recommended Radios