Absolute 00s - Absolute Radio 00s - Absolute Noughties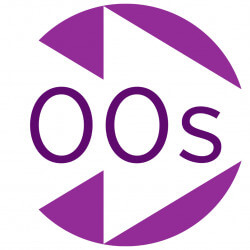 About Absolute 00s
Listen to the internet radio of Absolute 00s, sister station of Absolute Radio live. Absolute Noughties is one of Absolute's many sister stations, owned by Bauer Radio Ltd., and member of the Planet Radio station fleet.
In the context of the played songs age, almost the youngest one, because the the playlist selects from the first decade after the millennium. The radio's mission is the hardest, because the music of that decade have less and less real elements in their creation. More and more musical instruments have been substituted to their digital counterparts, the vocals are digitally enhanced, and whole tracks are optimized with professional soundwave improving softwares. Thus the contemporary music market becomes increasingly plastic. This artifical-human swampy mud mix is the field, where Absolute 00s performs the mission of picking out the really valuable music pieces for us. The radio's playlist is built-up mainly from the pop, rock, alternative, hip-hop and urban genres.
The station sets the vibes of the weekdays' mornings with the "Dave Berry Breakfast Show" on weekdays from 6am to 10am with Dave Berry and Matt Dyson. The programme also provides fresh news packages to the listeners by Emma Jones. The Saturday mornings are ignited by "The Frank Skinner Show" led by the award-winning comedian Frank Skinner.

Absolute 00s 's slogan: "The UK's Only 00s Radio Station"
Do You see incomplete, outdated or incorrect information on our site? Do You think You know more about a radio? Help us, write to us on Facebook and in exchange we grant You advertisement free use of our site! :)
Contacts















































Afro Diaspora Radio Online







More radios
Absolute 00s comment box
This box is not read by the Radio's staff! So if You would like to ask for a song, or to send a word to the radio presenter, try the
Facebook Box
or
one of the contacts!
News about Absolute 00s
RAJAR Q4 2019: London and national brands round-up
Coverage of the general election helped 5 Live, Radio 4 and LBC each add half a million listeners across 2019. 5 Live is up from 4.9m to 5.4m in the Q4/2019 RAJAR listening figures, while Radio 4 has added a similar amount, rising from 10.4m a year ago to 10.9m now. LBC, including new digital station LBC News, posts a record high of 2.7m listeners (up more than half a million year on year), while talkRADIO is up more than 40% from 12 months ago to now have 433,000 listeners a week – another record high for the Wireless station...
More >>
radiotoday.co.uk - 06.02.2020
Absolute Radio's Hometime expands across network
Absolute Radio's Hometime show is to be shared across the other Absolute-branded stations, with 7 separate playlists. The programme, presented by Andy Bush and Richie Firth for the last year, will air on Absolute's decades stations – 60s, 70s, 80s, 90s and 00s – as well as Absolute Classic Rock and the main station. The split playlist technology developed by RCS and Bauer is already used on the Dave Berry Breakfast Show to enable genre specific music for each service alongside the live presenter content.
More >>
radiotoday.co.uk - 17.09.2019
Ross Buchanan joins Absolute Radio for weekend breakfast
Absolute Radio has signed former Radio X presenter Ross Buchanan to present weekend breakfast. Ross will also host a number of shows across the network of seven Absolute Radio stations. Absolute Radio Content Director Paul Sylvester told RadioToday: "Ross is a passionate music fan and this is a great opportunity for him to share his love on-air. He's got a great personality and we're delighted to give him a platform to develop."
More >>
radiotoday.co.uk - 12.06.2019

02:12
The Courteeners - Not Nineteen Forever

02:09
Fall Out Boy - This Ain't A Scene It's An Arms Race

02:06
The Futureheads - Hounds Of Love

01:56
Feeder - Just The Way I'm Feeling

01:53
Editors - Smokers Outside The Hospital Doors

01:49
Gorillaz and Shaun Ryder - Dare

01:45
Adele - Make You Feel My Love

01:41
30 Seconds To Mars - Kings And Queens

01:38
Kings Of Leon - The Bucket

01:32
Moby - Why Does My Heart Feel So Bad?
Get older songs
00:00 -
Non-stop Noughties
Playing you the best of 21st Century Music. Get in touch at absoluteradio00s.co.uk, find us on Facebook or tweet @absoluteradio00
06:00 -
The Dave Berry Breakfast Show
At 7:30am it's 5 Words 5 Grand. The easiest game to play, but the hardest one to win! Can you match 5 words with the team to win the cash?! Plus The Daily Smash, Nana Moves and Social Ammo.
10:00 -
The 00s No Repeat Guarantee
Ross Buchanan brings you the 00s No Repeat Guarantee - loads of great music and you'll never hear the same song twice. Tweet @AbsoluteRadio
13:00 -
The 00s No Repeat Guarantee
Dan Noble continues the 00s No Repeat Guarantee - even more great music and you'll never hear the same song twice. Tweet @AbsoluteRadio.
16:00 -
Hometime with Bush & Richie
The Hometime show, brought to you by Andy Bush & Richie Firth. 3 hours of nonsense presented by 2 confused dads. Apologies in advance.
19:00 -
Non-stop Noughties
Playing you the best of 21st Century Music. Get in touch at absoluteradio00s.co.uk, find us on Facebook or tweet @absoluteradio00