97.3 Apple FM Taunton - 97.3 Apple FM Taunton Online - 97.3 Apple FM Taunton Live
If the online broadcast of 97.3 Apple FM Taunton doesn't start, or lags,
please contact us on the
Contact page
, or try to find the error on the
Troubleshooting page
.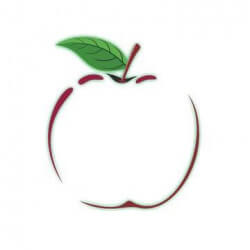 About 97.3 Apple FM Taunton
Listen online to the internet radio of 97.3 Apple FM Taunton live, Community Radio Station that launched at 10am on 11th May 2013. Aimed at providing a service for the care community of Taunton Deane, they have a wide range of programmes suitable for all tastes and ages of people. The station broadcasts on 97.3FM in the Taunton area, through their free APP available for iOS and Android devices, online via your smart speaker and now you can listen through the UKRadioLive website and APP. Based locally in Taunton, Somerset, their aim is to provide a service to the local community. The radio covers local events, weather, traffic and travel in and around Taunton. With a diverse range of music shows from country, reggie, golden oldies from the 50's to today, Apple FM attracts listeners from all over the world.

97.3 Apple FM Taunton slogan: "Love Taunton, Love 97.3 Apple FM"
Do you see incomplete, outdated or incorrect information on our site? Do you think You know more about the radio? Help us, write to us on Facebook and in exchange we'll reward you with advertisement free use! :)
Contacts - Phone number, SMS, E-mail, Facebook etc.
More radios
97.3 Apple FM Taunton comment box
This box is not read by the radio's staff! So, if you would like to ask for a song, or send a word to the radio presenter, try one of the
contacts
!
News about 97.3 Apple FM Taunton
Apple FM broadcasts 24 hour fundraising marathon
97.3 Apple FM in Taunton has raised over a thousands pounds towards its running costs from a 24 live broadcast. Presenter Steve Westwood and Greg Perkins each did 12 hours at the desk and were on-air from 8pm on Monday 29th May till 8pm the day after...
More >>
radiotoday.co.uk - 06.06.2023
Do you like this radio? Recommend it to your friends!
00:00 -
Apple FM - Through The Night
07:00 -
Breakfast with Steve Westwood
11:00 -
The Vinyl Countdown With Dave Englefield
12:00 -
The Music Machine with Steve Phillips
16:00 -
Drive-Time with Dave Ridgeway
18:00 -
The Golden Oldies Classic Album Show with John Berryman
20:00 -
Mindful Monday With Teresa Wort