3FM Isle of Man - 3FM - 3FM IOM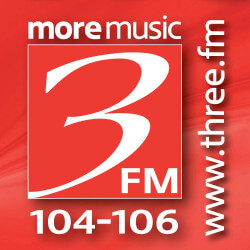 About 3FM Isle of Man
Contacts - Phone number, SMS, E-mail, Facebook etc.
















































Afro Diaspora Radio Online






More radios
3FM Isle of Man comment box
This box is not read by the Radio's staff! So if You would like to ask for a song, or to send a word to the radio presenter, try the
Facebook box
or one of the
contacts
!
News about 3FM Isle of Man
Ron Berry appointed Chair of the Board at 3FM
Ron Berry has been appointed as Chair of the Board of Directors with immediate effect at 3FM on the Isle of Man. The appointment comes as part of a number of developments at the company which also sees 3FM becoming part of a wider network of broadcasting services that includes several Irish radio stations...
More >>
radiotoday.co.uk - 11.05.2022

22:04
Everything But The Girl - I Don't Want To Talk About It

21:51
Roxette - Listen To Your Heart

21:47
Jamiroquai - Virtual Insanity

21:39
Prince - Raspberry Beret

21:35
Pogues / Kirsty Maccoll - Fairytale Of New York

21:31
Train - Drops Of Jupiter (Tell Me)

21:27
Hall & Oates - Maneater


21:16
Backstreet Boys - As Long As You Love Me

21:12
Tiffany - I Think We're Alone Now
Get older playlist
Can YOU Work Out The Year?
Non Stop Music...No Interruptions!
Can YOU Work Out The Year?
More of YOUR Favourite Music!!