Tay FM - Tay FM LIVE - Radio Tay FM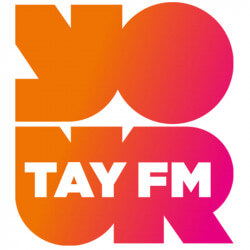 About Tay FM
Listen to the internet radio of Tay FM live, which began its broadcasting journey in 1980 in Dundee and soon extended its reach to Perth. The broadcaster is owned by Bauer Radio Ltd. and is a member of the Planet Radio station fleet. Radio Tay FM is the Tayside and Fife segment of Bauer Radio's Hits Radio Network. As part of its local news content, the station focuses on events and affairs in Scotland, with a particular emphasis on the Tayside and Fife regions. The local programming includes travel-traffic information, sports updates, and weather reports, all tailored to the respective territories. The schedule features the "Gregor & Linsey at Breakfast" show, which airs on weekday mornings from 6am to 10am. The radio station consistently holds competitions, offering listeners the opportunity to win money and various prizes through the Tay FM Cash Register. In terms of music, the broadcaster's lineup primarily features the latest popular songs, complemented by some classic hits from the past 20 years. "The Hits UK Chart," hosted by Sam Thompson, is Bauer's proprietary chart show featuring the top 40 hottest songs, and it is broadcast from 4pm to 7pm on Sundays.

Tay FM slogan: "The Biggest Hits - The Biggest Throwbacks"
Do you see incomplete, outdated or incorrect information on our site? Do you think You know more about the radio? Help us, write to us on Facebook and in exchange we'll reward you with advertisement free use! :)
Contacts - Phone number, SMS, E-mail, Facebook etc.
Angus

-

102.8

FM
Dundee

-

96.4, 102.8

FM
North Fife

-

102.8

FM
Perth area

-

96.4

FM
Tay FM Frequency map
More radios
Tay FM comment box
This box is not read by the radio's staff! So, if you would like to ask for a song, or send a word to the radio presenter, try one of the
contacts
!
News about Tay FM

12:23
Hannah Laing and Roro - Good Love

12:19
Justin Timberlake - Rock Your Body

12:15
Adele - Rolling In The Deep

12:12
David Guetta, Anne-Marie and Coi Leray - Baby Don't Hurt Me

12:09
Will Smith - Gettin' Jiggy Wit It

12:06
Bruno Mars - Just The Way You Are

11:53
Kelly Clarkson - Stronger


11:47
Dr. Dre ft. Snoop Dogg - Still Dre

Get older playlist
Jennie has the Biggest Hits, the Biggest Throwbacks through the night
The biggest hits, the biggest throwbacks with Matt Crabb...
06:00 -
Gregor & Lynsey at Breakfast
Gregor & Lynsey are here to wake you up with The Biggest Hits, Throwbacks and the morning laughs.
Greigsy is here with the legendary Throwback mix at 10am!
Grant Thomson is back with the Throwback Takeover at 2pm!
Garry Spence gets you home with the biggest hits, the biggest throwbacks and Spence vs Shazam!
The Biggest Hits, The Biggest Throwbacks with Callum
Amber plays the Biggest Hits, the Biggest Throwbacks