Mix 96 LIVE - Greatest Hits Radio Bucks, Beds and Herts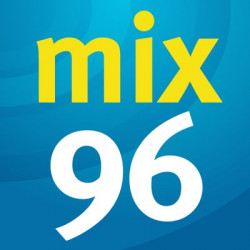 About Mix 96
Listen online to the internet radio of Mix 96 radio live here on UK Radio Live!
Mix 96's service has been ended on 31.08.2020 in its original form - but continues its operation as Greatest Hits Radio Bucks, Beds and Herts.
The description below is about the original Mix 96 - it will be available for a few months, and later this radio will be removed from the list, but the broadcast will be available on the
Greatest Hits Radio
page!
Mix 96 is in the ownership of the UKRD Group, and has 46.000 weekly listeners in the UK by its analogue and digital distributions. Mix 96 started its broadcasting in 1994 from its Aylesbury studios.
Mix 96 provides a vivid audio experience with the best pop music of the last 40 years, so music from the past together with the hottest pop build the colorful playlist of Mix 96. There is higher emphasis on the last 20 years' music and on the current pop.
Mix 96 news brings local news, travel, traffic and weather updates concentrated on Aylesbury and Buckinghamshire in daytime, and in nightime, the Sky News Centre provided news bulletins give national and international viewpoint.
One of the most popular programmes of Mix 96 is the "Breakfast with Ben & Nia", which is Mix 96's morning show led by Nia Visser and Ben Moseby, and it arrives every weekday at 6am to 10am.
Mix 96 music genre: pop
Mix 96 availability: You can tune in your traditional analogue radio on 96.2 FM in Buckinghamshire. Mix 96 is also available through the digital solutions, we recommend the online radio stream.
Mix 96 's slogan: "Bucks Best Mix of Music"
Do You see incomplete, outdated or incorrect information on our site? Do You think You know more about a radio? Help us, write to us on Facebook and in exchange we grant You advertisement free use of our site! :)
Contacts






















































More radios
Mix 96 comment box
This box is not read by the Radio's staff! So if You would like to ask for a song, or to send a word to the radio presenter, try the
Facebook Box
or
one of the contacts!
News about Mix 96
Nominations for the 2020 IRN Awards revealed
The nominations for the 2020 IRN Awards have been announced by Sky News presenter Kay Burley. There are 12 categories including the Student Journalist of the Year prize which is supported by the Broadcast Journalism Training Council. The awards event itself will take place at Sky Cinema in west London on Thursday 26th March 2020, also hosted by Kay. IRN Editor and Chair of Judges, Dave Terris said: This is a stellar list of nominations representing the gold standard in commercial radio news and sport...
More >>
radiotoday.co.uk - 12.02.2020
Recommended Radios
Alex Lester plays ten songs in a row, no interruptions!
It's The Best Time Of The Day Show with Alex Lester.
06:00 -
Greatest Hits at Breakfast
There's more music when you wake up with Rossie on Greatest Hits Radio.
Mark has your Top 10 at 10, My Greatest Hit and Lunchtime Anthems.
Debbie plays the biggest songs of the 70s, 80s and 90s.
Darren gets you home with the biggest songs of the 70s, 80s and 90s.
19:00 -
Mica Paris: Soul Food Songs
Mica Paris: Soul Food Songs
Rick plays the biggest songs of the 70s, 80s and 90s.
Andy Crane plays the biggest songs of the 70s, 80s and 90s.