Jorvik Radio - Jorvik Radio Live - Jorvik Radio Online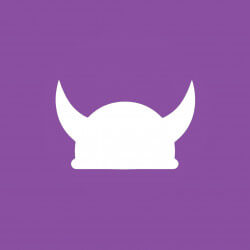 About Jorvik Radio
Contacts - Phone number, SMS, E-mail, Facebook etc.
More radios
Jorvik Radio comment box
This box is not read by the radio's staff! So, if you would like to ask for a song, or send a word to the radio presenter, try one of the
contacts
!

12:23
Pet Shop Boys - West End Girls


12:14
Ed Sheeran - Eyes Closed

12:11
Amy Winehouse - Tears Dry On Their Own

12:08
Living In A Box - Living In A Box

12:05
Camila Cabello & Young Thug - Havana

12:02
CATHY DENNIS - Touch Me (All Night Long)

11:56
Bee Gees - More Than A Woman

11:52
Jason Derulo - Whatcha Say

11:49
Freya Ridings - Weekends
Get older playlist
06:00 -
Burnsy's Breakfast Club
Join us every morning for our 'BBC' (Burnsy's Breakfast Club, that is!) with Robbie & the rest of the gang, keeping you company every weekday from 06:00!
09:00 -
Love In The Morning
Bringing you the best in local news, views and interviews from in and around York as well as great music to boot.
12:00 -
Lunchtimes with Steph Leighton-Miles
Steph gets you through your lunchtime with the Soundtrack to Your Day, and lots of great chat throughout your lunch break.
15:00 -
The Home Run with Sarah Dunphy
Join Sarah on the home run as she brings 'The Soundtrack to Your Day' from all corners of York
Great songs through your evening with Sam.
Jason Chinnian brings you a great selection of classic, rare, underplayed, and newly discovered Mod and Northern Soul, mainly the original 7" vinyl
22:00 -
Kinshasa Junction