The Wave - The Wave Radio - 96.4 The Wave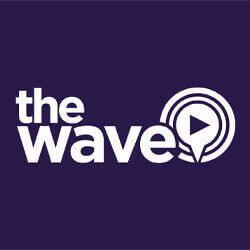 About The Wave
Listen to the internet radio of The Wave live, which started in 1995 as Swansea Bay's local radio station. The radio is owned by Bauer Radio Ltd., and part of the Planet Radio Group. The playlist of The Wave radio offers a more diverse musical palette than typical pop-oriented stations, because in addition to pop, it enriches its repertoire with rock, urban, and dance genres. The song selection primarily rides the waves of the present, occasionally punctuated by older tracks that expand the timeline of the wave-palette. Being a local station, The Wave consistently delivers pertinent news, travel-traffic updates, and weather information for the residents of Swansea Bay and South West Wales. The broadcaster airs "The Wave Breakfast with Leigh and Claire", a lively morning show that runs from 6am to 10am on weekdays. Claire Scott and Leigh Jones infuse Swansea Bay's foggy mornings with cheerful conversations and tuneful melodies, creating a joyful start to the day. "The Hits UK Chart" is broadcasted from 4pm to 7pm on Sundays, which is Bauer's own chart show led by Sam Thompson, with the hottest 40 songs.

The Wave slogan: "The Biggest Hits - The Biggest Throwbacks"
Do you see incomplete, outdated or incorrect information on our site? Do you think You know more about the radio? Help us, write to us on Facebook and in exchange we'll reward you with advertisement free use! :)
Contacts - Phone number, SMS, E-mail, Facebook etc.
More radios
The Wave comment box
This box is not read by the radio's staff! So, if you would like to ask for a song, or send a word to the radio presenter, try one of the
contacts
!
News about The Wave

06:55
Clean Bandit ft. Zara Larsson - Symphony

06:50
Olivia Rodrigo - Vampire

06:48
Fragma ft. Coco - Toca's Miracle

06:37
Cian Ducrot - I'll Be Waiting

06:33
Justin Timberlake - Like I Love You


06:13
Fugees - Killing Me Softly

06:10
David Guetta ft. Akon - Sexy Chick

06:03
Little Mix - Shout Out To My Ex

05:53
Lost Frequencies and Tom Gregory - Dive
Get older playlist
The Biggest Hits, The Biggest Throwbacks with Jennie!
The biggest hits, the biggest throwbacks with Matt Crabb...
06:00 -
The Wave Breakfast with Leigh & Claire
Leigh & Claire waking up South West Wales with the biggest hits and the biggest throwbacks!
10:00 -
The 10am Throwback
The biggest throwbacks, in the mix, every weekday morning at 10am...
The biggest hits, the biggest throwbacks with Tom Green...
The biggest hits, the biggest throwbacks with Hattie Pearson...
16:00 -
Mike Toolan & Brooke Vincent
Mike and Brooke get you home with the Biggest Hits and the Biggest Throwbacks...
19:00 -
Hits UK - Owen Warner
Owen is in for Sam on Hits UK - playing the biggest hits and the biggest throwbacks!
22:00 -
Sarah-Jane Crawford
The biggest hits, the biggest throwbacks with Sarah-Jane Crawford...