Minster FM LIVE - Minster Radio LIVE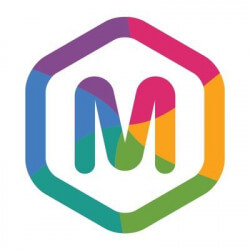 About Minster FM
Listen online to the internet radio of Minster FM live here, on UK Radio Live!
Minster FM launched in 1992, in commitment of being a social intermediary of North Yorkshire, and York. Minster FM is in the ownership of The Local Radio Company, so the part of the UKRD radio station group, and has 74.000 weekly listeners in the UK by its analogue and digital broadcasting.
Minster FM supplies North Yorkshire with locally relevant news, sports, travel-traffic updates and weather information. Minster FM's playlist selects from the popular hits of the last 40 years.
The mornings of North Yorkshire are brightened up by Ben Fry on weekdays from 6am to 10am in "The Breakfast Show with Ben Fry".

Minster FM music genre: pop

Minster FM is available on the traditional analogue way, for the detailed FM allocation check the Frequencies section below, and the Frequency Map! Minster FM can also be followed on the digital solutions, we recommend the online radio stream.

DAB Digital Radio: Minster FM (North Yorkshire)

Minster FM 's slogan: "All About North Yorkshire - All About You"
Do You see incomplete, outdated or incorrect information on our site? Do You think You know more about a radio? Help us, write to us on Facebook and in exchange we grant You advertisement free use of our site! :)
Contacts






















































Minster FM comment box
This box is not read by the Radio's staff! So if You would like to ask for a song, or to send a word to the radio presenter, try the
Facebook Box
or
one of the contacts!
News about Minster FM
RAJAR Q1 2019: Regional and local radio facts and figures
Whilst the national news is all about new radio stations and breakfast shows, the main headlines in the regions are about one of Bauer's latest brands. The first results for Greatest Hits Radio in England show a mainly downward trend following the rebrand from City 2 stations last quarter.
More >>
radiotoday.co.uk - 16.05.2019
RAJAR Q3 2018: Regional and local radio round-up
Manchester is once again our focus on the local radio round-up, where the station previously known as Key 103 has lost more listeners. Hits Radio (Manchester) is reporting 325,000 weekly reach, compared with 374,000 last quarter. This is half the amount of listeners it had four years ago. Newly rebranded Key Radio (previously Key 2) has 53,000 listeners compared with 81,000 three months ago. Hits Radio's Market Share has dropped from 5.2% to 3.9% and hours are down by 561,000 in three months.
More >>
radiotoday.co.uk - 25.10.2018
Do You like this radio? Recommend it to your friends!
Recommended Radios